2017 is a busy year for Banpresto's popular character, Kapibara-san: He is collaborating with Tokyu Hands, the crepe shop Momi & Toy's, and even weddings!
Vol. 2 of "Kapibara-san x Hands Cafe" will be open from Mar. 15 to Apr. 16 in four stores (Cocoon City, Piole Akashi, Etomo Chuorinkan, and Morinomiya Q's Mall) with even more cute sweets this time!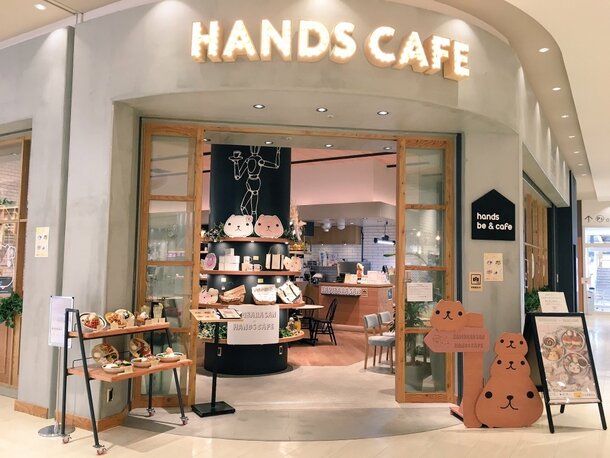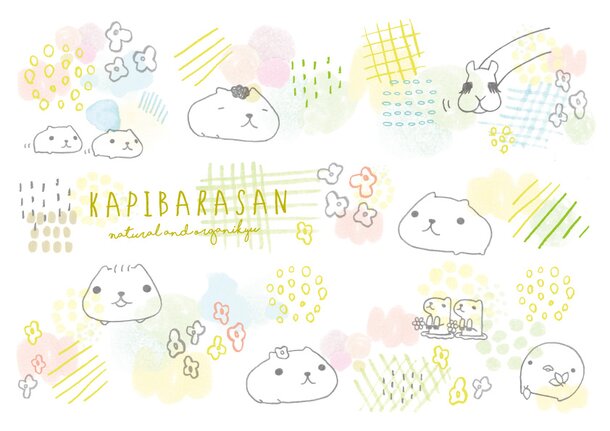 Here are the two new additions to the menu:
Kapibara-san's Marshmallow 'n' Cafe au Lait: So cute it's basically happiness poured into a cup!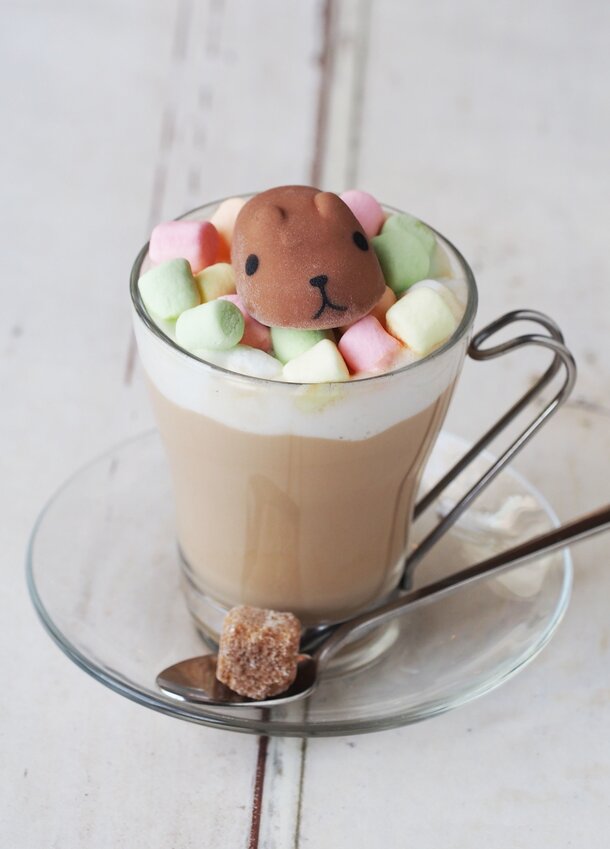 Kapibara-san & White-san's Pastel 'n' Parfait looks unbelievably yummy!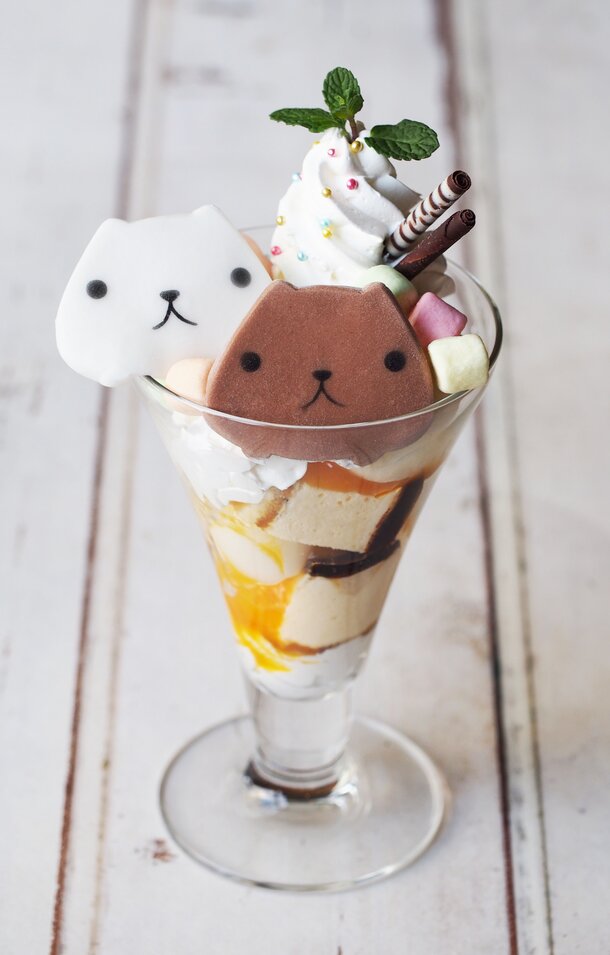 You can also get your hands on some limited edition goodies including keyholders, mugs, mini towels, and a tote bag~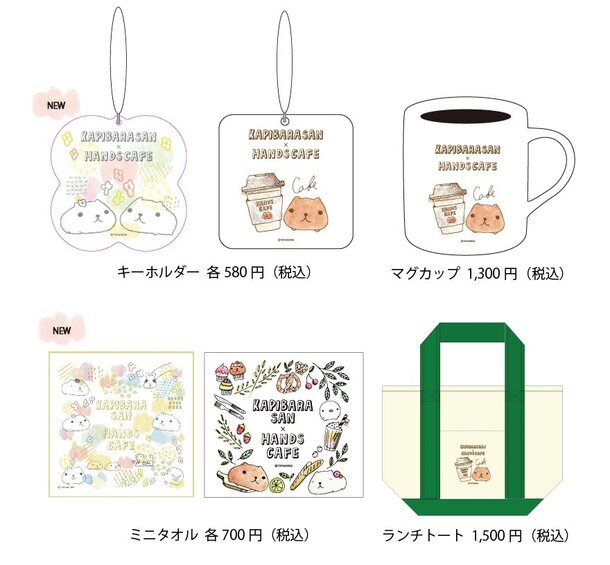 If you're in the mood for a crepe, though, Momi & Toy's is the place to go! They offer three flavors of crepe as well as a cute collab drink at four of their stores (Hokkaido, Osaka (2), and Fukuoka) between Mar. 15 and May 7.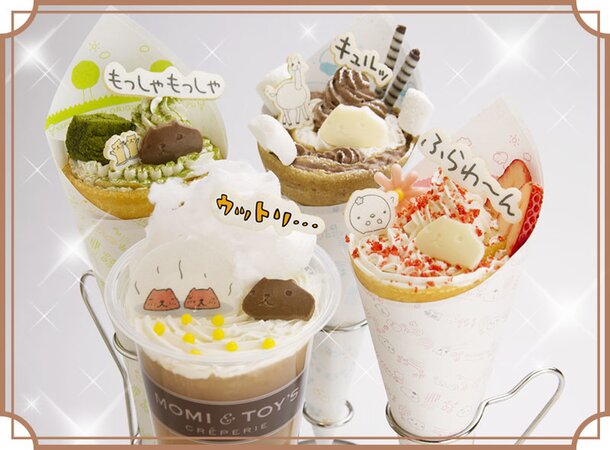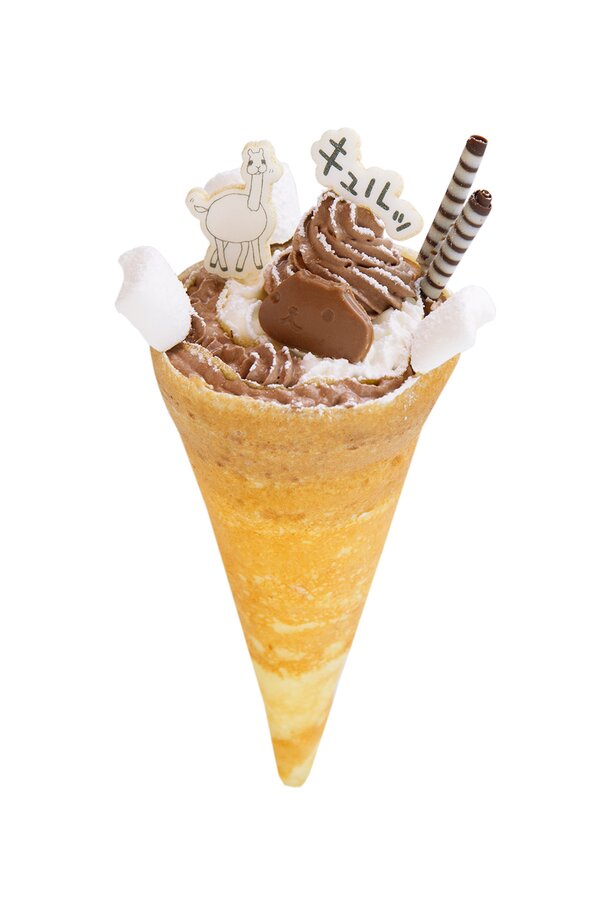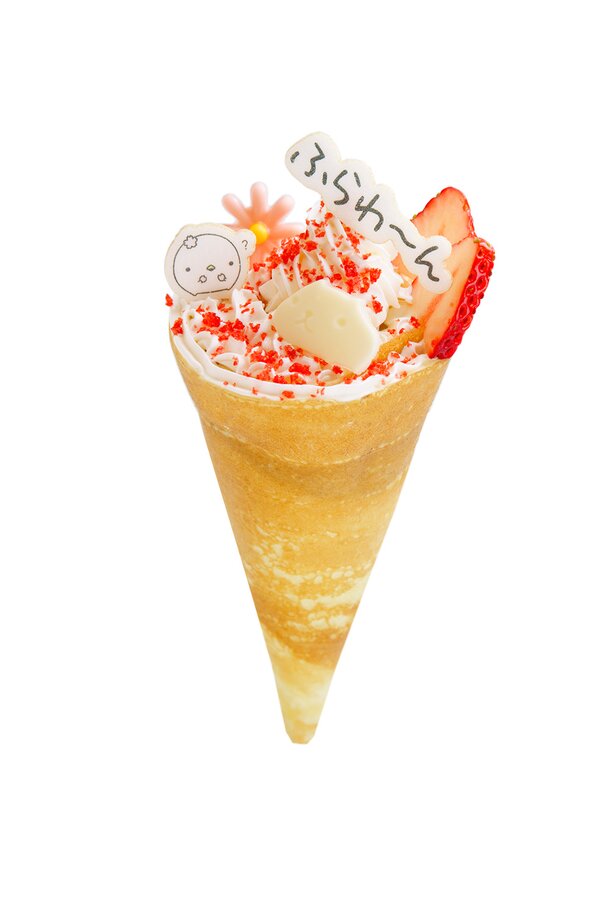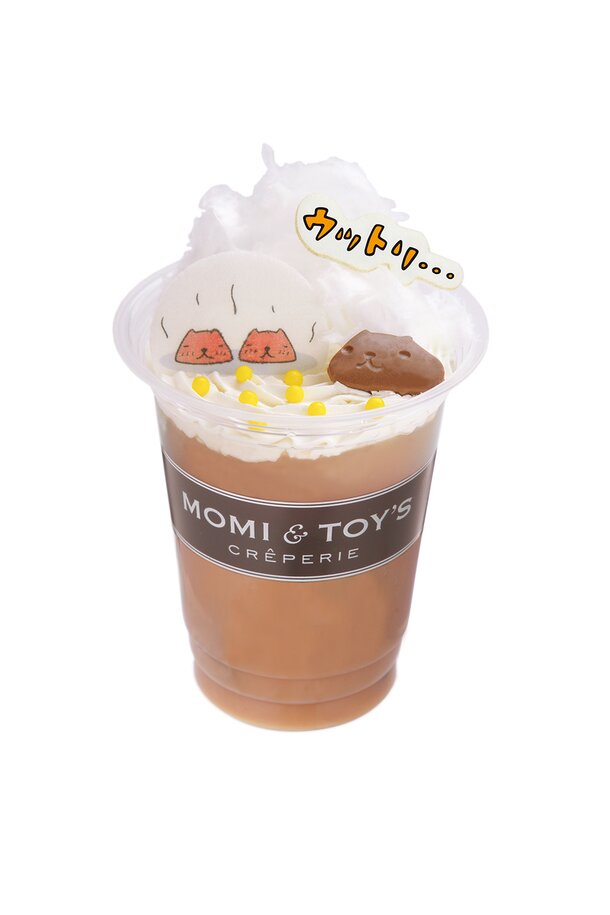 You can also buy them in a set with the cutest limited edition utensils!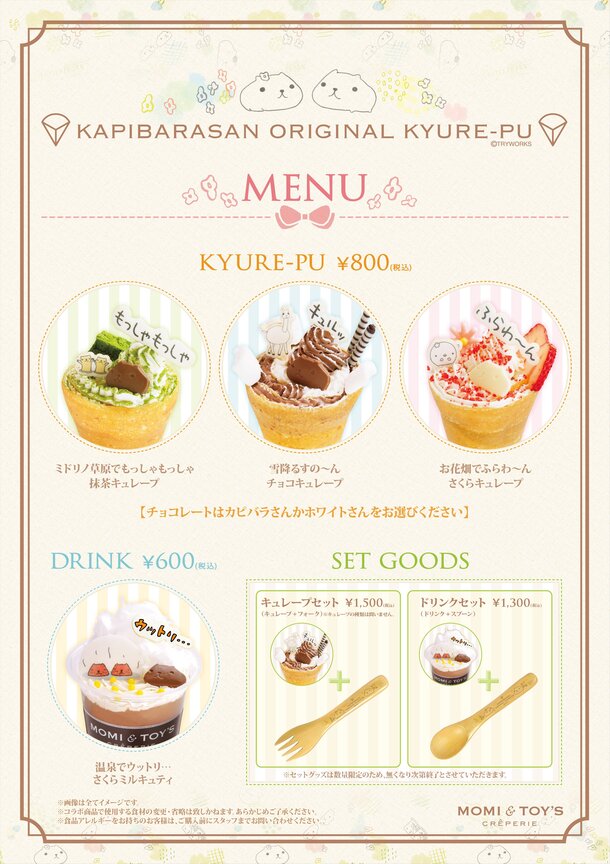 Some people even invited Kapibara-san to their wedding...
… And basically had a double wedding with Kapibara-san and White-san <3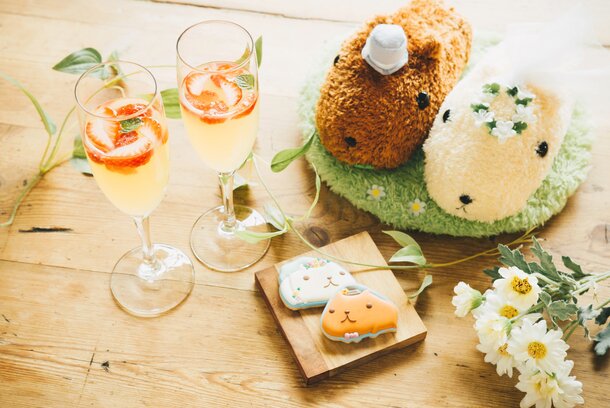 Admit it, a wedding menu like this would be hard to refuse!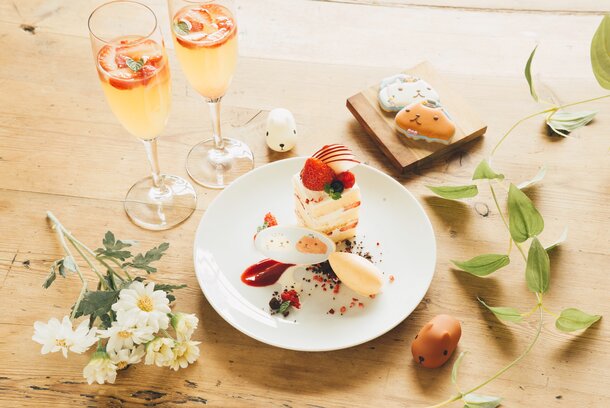 The collaboration cafes will be open for a another month, so be sure to pop in for a cute spring snack if you have the chance~