SoftBank is carrying out a reception strengthening campaign at Comiket 90 which will be held at Tokyo Big Sight from Aug. 12 and will also collaborate with the TV anime Uta no Prince-sama Maji Love Legend Star.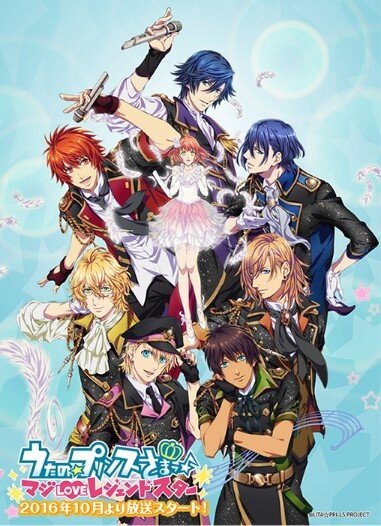 Uta no Prince-sama is a female-orientated visual novel series for PSP released by Broccoli. The fourth series of the TV anime adaptation is due to begin broadcasting in October and the excitement certainly seems to be mounting.
SoftBank is once again collaborating with the anime after the success of last year's campaign which featured a branded mobile base station and temporary Wi-Fi access points, as well as a high speed service offered throughout the venue and surrounding area. The campaign was hugely successful with fans lining up to take pictures in front of the base station and posters featuring 11 of the show's characters, as well as the excited shouts of the many fans who came specifically to look for them. It was also a big hit on social networks with around 85,000 tweets related to the collaboration.
The themed environment will be back this year too, but they will also be adding a few upgrades which are sure to make fans happy. More information is expected to be announced on Aug. 2 so make sure you keep an eye out.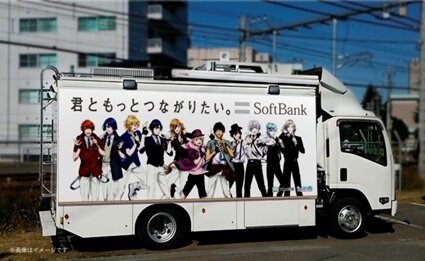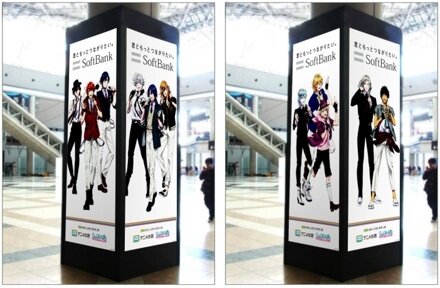 Uta no Prince-sama Maji Love Legend
*Uta no Prince-sama*, or Utapri to its fans, is a series of female-orientated visual novels for PSP released by Broccoli. The series was adapted into a TV anime, Uta no Prince-sama Maji Love 1000%, broadcast from July to September 2011. A second season, Uta no Prince-sama Maji Love 2000%, followed from April to June 2013, and the third season, Uta no Prince-sama Maji Love Revolution, was broadcast from April to June 2015. Now a fourth season is due to air this October and will be titled Uta no Prince-sama Maji Love Legend Star.
Comiket 90
Comiket, sponsored by the Comiket Junbikai, is Japan's largest doujinshi exposition. Beginning in 1975, Comiket has already been going for over 40 years and this summer's edition will be the 90th time the event has been held. Average visitor numbers are generally in the region of 500,000 to 600,000.
Venue: Tokyo Big Sight (Tokyo International Exhibition Center), Ariake, Tokyo
Exposition Dates: Aug. 12–14, 2016
Official Website: http://www.comiket.co.jp/
Uta no Prince-sama seasons 1-3 on Anime Houdai
Anime Houdai is an on-demand video streaming service where you can watch as much anime as you want each month for free. There are currently over 1,200 different shows available with more being added every week. You can watch on your smartphone, tablet, PC, TV or just about any other kind of device and enjoy anime wherever you are - you can even download shows over wi-fi and watch them when you're on the go.
As a special commemoration for this Comiket collaboration, seasons 1-3 of the Uta no Prince-sama anime will be available to stream so you can get up to speed before the fourth season starts in October.