A plush computer cushion set of the virtual singer Hatsune Miku is available for pre-order now on Bandai's official shopping site, Premium Bandai. Pre-orders for this Premium Bandai exclusive opened at 11:00 am on Wednesday, June 15, and the cushion set costs 6,264 yen (tax included, shipping and handling separate).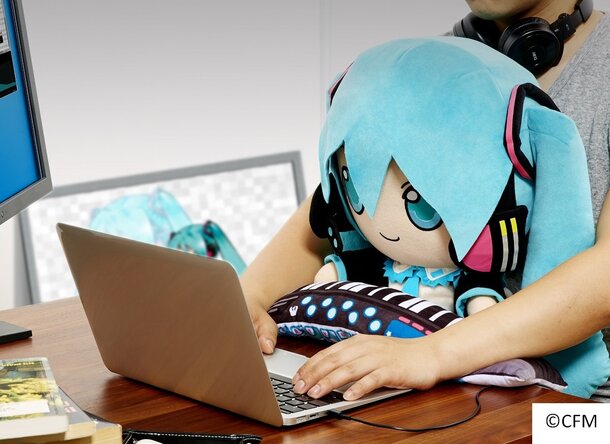 ■ Product Highlights
Perfect for use at home or at the office while working long hours on the computer, the plush cushion comes as a set with an armrest. The plush cushion itself has all of Miku's familiar details too, like her headphones and arm covers. The armrest is also reversible, with one side designed after a computer keyboard and the other a musical keyboard.
The cushion has just the right amount of firmness and a smooth feel, and by hugging it in your lap between the desk and your body you'll be able to sit comfortably and relaxed while working on the computer. You can also prevent arm strain by resting your arms on the armrest. With Hatsune Miku you'll be able to speed ahead in your work comfortably and relaxed. The armrest is also detachable, so you can use the set three ways depending on the situation: with the cushion and armrest, just the cushion, or just the armrest.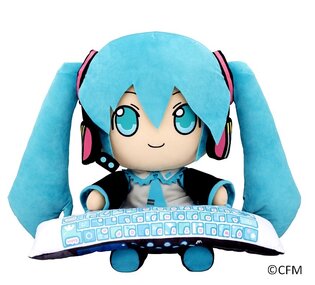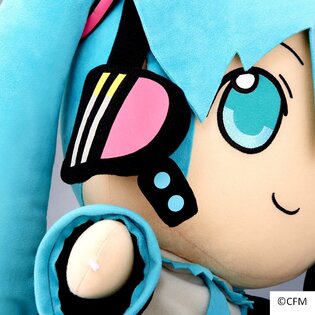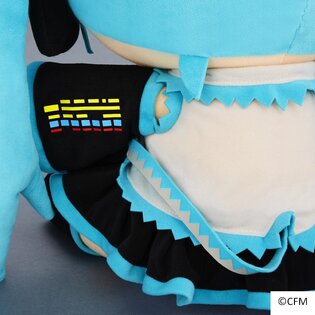 ■ Product Details
・Product Name: Hatsune Miku Computer Cushion Set
・Price: 6,264 yen (tax included, shipping and handling separate)
・Recommended Age: 15+
・Set Contents: Plush cushion, armrest
・Dimensions (approx.): W550 x H470 x D300 mm
・Materials:
 - Cushion: Polyester
 - Armrest: Polyester
 - Button: UP
・Country of Manufacture: China
・Available on: Premium Bandai (exclusive)
・Pre-order Period: From 11:00 am on June 15 (Wed.), 2016 until sold out
・Delivery: October 2016
©Crypton Future Media, INC. www.piapro.net