Behold this beautiful, renewed figure of the TV anime Your Lie in April's violinist Kaori Miyazono, who comes as an Aniplex+ limited edition item! The pre-order period started on May 20, but there's still time until the deadline on July 31, so no worries there.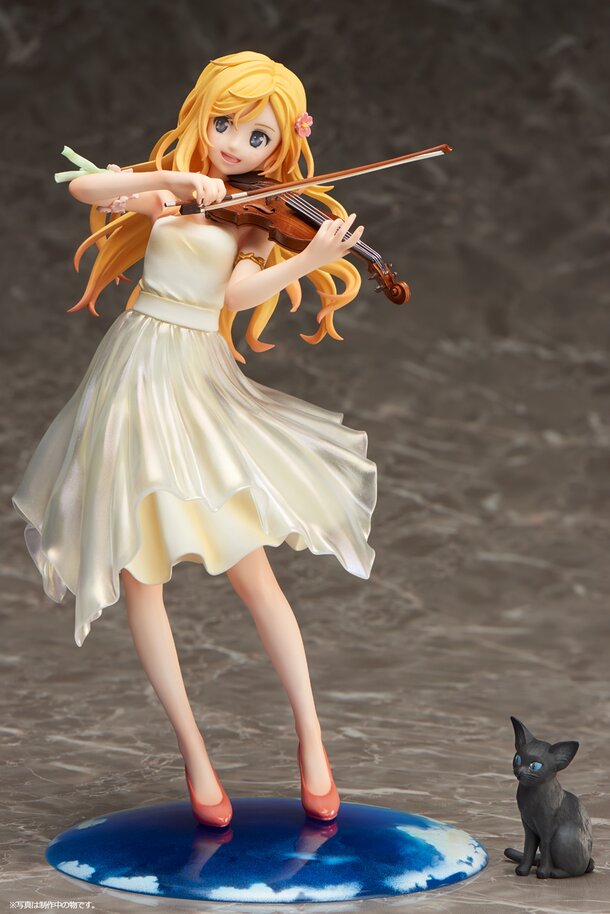 After receiving overwhelming support through polls, the dress version figure of Kaori Miyazono, a violinist from the winner of the SUGOI JAPAN Award 2016's Anime category, Your Lie in April, is finally born, this time as an Aniplex+ limited edition item!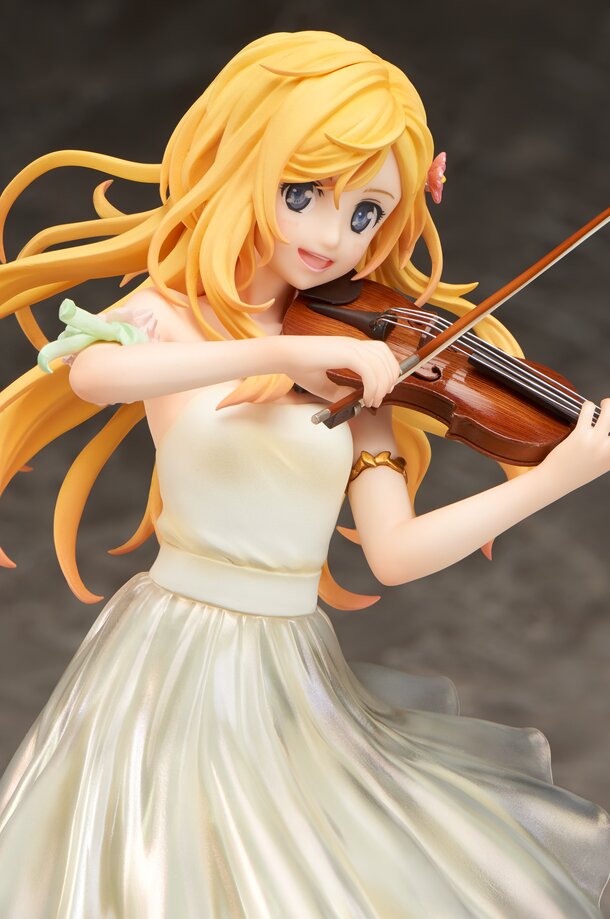 Product Summary
Kaori Miyazono Dress Ver. 1/8 Scale Figure
We gathered nine highlights in which this masterpiece surpasses its predecessors:
♪ It was based on an illustration specially drawn by character designer and animation director Yukiko Aikei
♪ She has a richer facial expression with radiant innocence
♪ Her performance pose is crafted in the greatest detail down to her fingertips
♪ The flowing drapes of her tulle dress as if blown by a soft breeze, made also using clear parts
♪ The beautifully replicated violin
♪ The subtle and refined coloring that brings Kaori's charm to life
♪ Her stand made after the blue sky, a symbol of the series
♪ Created thorough supervision by the show's character designer & animation director, Yukiko Aikei
♪ She comes with a 1/8 scale figure of a black cat, another motif in the series
Product Details
Series: Your Lie in April
Product Title: Kaori Miyazono Dress Ver. 1/8 Scale Figure
Height: approx. 200 mm | 7.9"
Price: ¥11,000 (tax included)
Release: Late December 2016
Specifications: Painted, non-articulated, 1/8 scale PVC & ABS figure with stand and 1/8 scale black cat figure included
Sculptor/Painter: M.I.C.
Manufactured & Distributed by: Aniplex
Pre-order Period:
May 20 (Fri.), at 6:00 pm to July 31 (Sun.), 2016 at 12 midnight
Shipping:
Planned for late December 2016
Note: The product pictured is a prototype and might differ from the finished product.
© Naoshi Arakawa, Kodansha Ltd. / Your Lie in April Production Committee