The Indiegogo campaign for the Samurai Armor Hoodies Project that Tokyo Otaku Mode is supporting has finally started!
The project, produced by milktub vocalist Bamboo for samurai fans around the world, has set out to make available worldwide Samurai Armor Hoodies created by STUDIO696.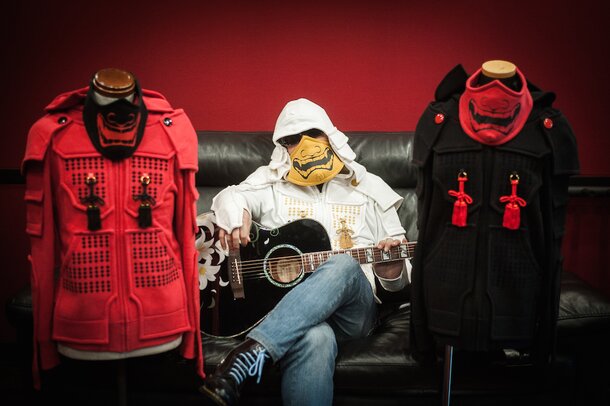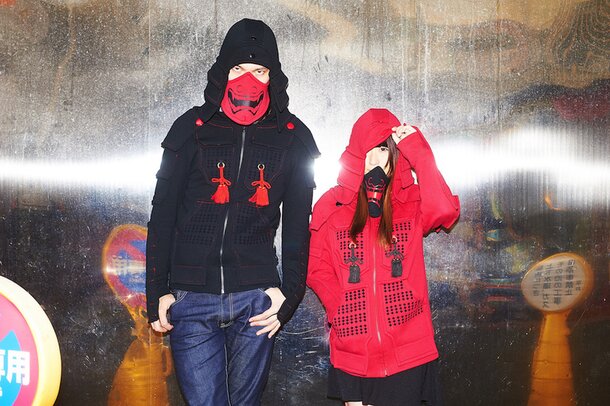 ■ What Are Samurai Armor Hoodies?
Concepted around being hoodies that let anyone feel like they've become a samurai, Samurai Armor Hoodies replicate the armor and helmets worn by samurai during battle. Their design stays true to the look of ancient samurai armor while being casual everyday wear for both males and females. Prototypes of the hoodies have already reached fans in Japan, where they received high praise for their eye-catching appearance, quality, and functionality.
What fans in Japan have said:
・"I went to a party in my samurai hoodie, and it became the topic that everyone was talking about! It was great!"
・"This hoodie is such a cool way to keep warm when I'm fishing or on my bike."
・"The thick fabric made this hoodie the perfect gear for airsoft survival games!"
Taking feedback from fans in Japan, an improved version of the hoodies will be produced through the project's Indiegogo campaign.
■ What is TOM's Role in Supporting This Project?
As a purveyor of Japanese pop culture goods to the world, TOM will bring the Samurai Armor Hoodies project to a global audience so that samurai fans around the world can learn of it, support it, and help make it available to fans worldwide. With its ecommerce assets and know-how, TOM will also handle promotion and marketing as well as delivery of crowdfunding perks to overseas contributors.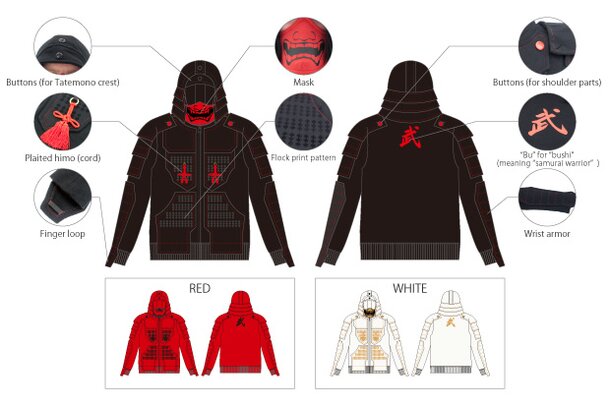 Three colors will be produced: black, red, and white.
The Samurai Armor Hoodies have the following design highlights:
・The wearer can freely create and attach their own "tatemono" crests (the frontal decoration that adorns the front of the helmet of traditional Japanese samurai armor) to their hoodies.
・They are casual enough for everyday wear.
・They are machine washable.
・They provide great protection against the cold.
・They incorporate as many parts of traditional Japanese samurai armor as possible.
The following improvements have been made for worldwide release:
・Created 3 different colored versions
・Enhanced the comfort of the hoodies
・Gave the look a sharper finish
・Simplified the design so that it's more suitable for everyday wear
・Added a design featuring the character "bu" (武) from "bushi," meaning samurai warrior, on the back
Perks begin at the $270 pledge level. The project has an initial goal of $50,000, however if the stretch goal of $80,000 is reached each contributor will also receive gauntlet gloves as a bonus.
Perk Levels:
$270: 1 hoodie + 1 tatemono crest (discounted price available to first 100 contributors only)
$320: 1 hoodie + 1 tatemono crest (regular price)
$350: 1 hoodie + 2 tatemono crests (regular price)
$750: 3 hoodies + 2 tatemono crests (discounted price available to first 20 contributors only)
$900: 3 hoodies + 2 tatemono crests (regular price)
The Indiegogo campaign will run until April 24. TOM fans, Please don't miss this chance to be among the first in the world to get a Samurai Armor Hoodie and turn heads everywhere you go! Tell your friends too and create your own team of samurai!