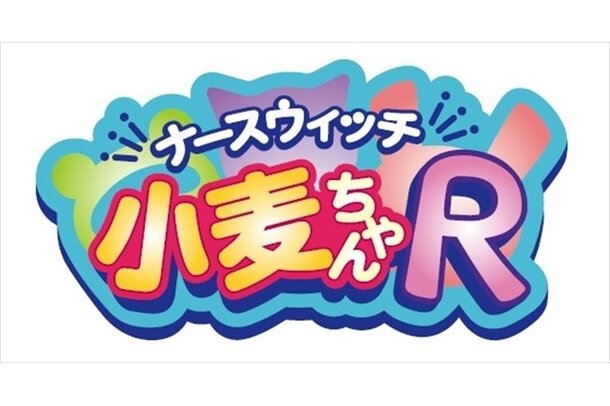 The TV anime series Nurse Witch Komugi-chan R has been announced. It will begin broadcasting in January 2016 on Nippon TV. With the broadcast on the way, the main cast and staff have been revealed. At the same time, the official site has also opened on which information will begin being posted.
Nurse Witch Komugi-chan R is a new TV anime based on the Nurse Witch Komugi-chan Magi Karte series, which itself is a spin-off of the anime Soul Taker. Nurse Witch Komugi-chan Magi Karte and its sequel Nurse Witch Komugi-chan Magi Karte Z were produced between 2002 and 2005. The anime is directed by Yasuhiro Takemoto, Masatsugu Arakawa, and Yoshitomo Yonetani, and character designs are handled by Akio Watanabe. Eight episodes total were produced including the sequel.
The main cast this time includes Kei Tomoe as Komugi Yoshida, Erii Yamazaki as Kokona Saionji, Makoto Koichi as Tsukasa Kisaragi, and Haruko Momoi as Koharu Yoshida. Momoi played main character Komugi Nakahara in the previous series, and her recasting in the new series is no doubt news that fans can be happy about.
Directing the anime is Keiichiro Kawaguchi from Hayate the Combat Butler and Sket Dance. The series composer is Momoko Murakami. Murakami is also writing the script along with Kazuyuki Fudeyasu. Continuing from the previous series as original character designer is Akio Watanabe. Tatsunoko Production will also once again produce the animation.
Nurse Witch Komugi-chan R
**Staff**
Director: Keiichiro Kawaguchi
Series Composer: Momoko Murakami
Scriptwriters: Momoko Murakami, Kazuyuki Fudeyasu
Original Character Designer: Akio Watanabe
Animation Character Designer: Takao Sano
Chief Animation Directors: Mina Ozawa, Keisuke Goto
Sound Director: Yuichi Imaizumi
Music: Makoto Koichi
Animation Production: Tatsunoko Production
Cast
Komugi Yoshida: Kei Tomoe
Kokona Saionji: Erii Yamazaki
Tsukasa Kisaragi: Makoto Koichi
Koharu Yoshida: Haruko Momoi
© Tatsunoko Production Co., Ltd. / Komugi-chan R Production Committee