On Sept. 17, Tokyo Game Show 2015 (TGS from hereon) began at Makuhari Messe in Chiba. It will be held for four days, from the 17–21.
The entirety of Makuhari Messe (International Exhibit Halls 1–11, Makuhari Event Hall, and International Conference Hall) is being used for this year's TGS, marking its largest holding to date. The number of exhibitors this year is also the highest in the event's history at 480 companies, and of those 246 are from outside Japan. The number of games being exhibited in total this year is 1,283.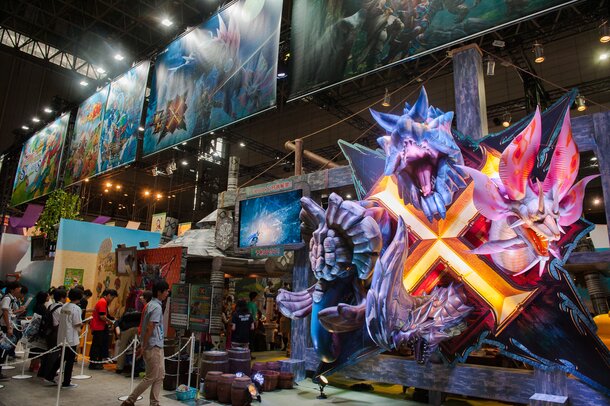 At TGS 2015, which is themed after the idea "Let's Play Games More Leisurely," are games that captivate gamers with their beautiful graphics and grand worlds, casual smartphone and online games that can be lightheartedly enjoyed, and introductions to all of the latest gadgets. Among these is the unveiling of the head-mounted display-type gaming device PlayStation VR at the Sony Computer Entertainment booth. This cutting-edge gaming device that allows the user to experience virtual reality has caught the attention of many attendees this year.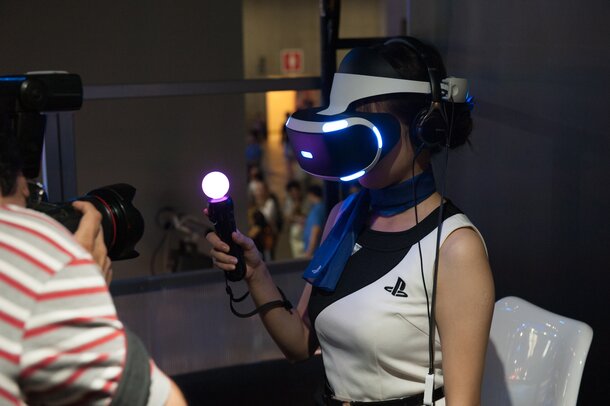 There are also demo areas for the hottest titles including Monster Hunter Cross and Monster Hunter Stories at the Capcom booth, and Star Ocean 5 at the Square Enix booth just to name a few.
New exhibitors to this year's TGS include video submission site YouTube and gameplay video streaming service Twitch, along with online store Amazon. The booths draw attention to "experiencing" and "appreciating" games without playing them yourself through personal gameplay videos streamed online, splendid gameplay by pro gamers, and more.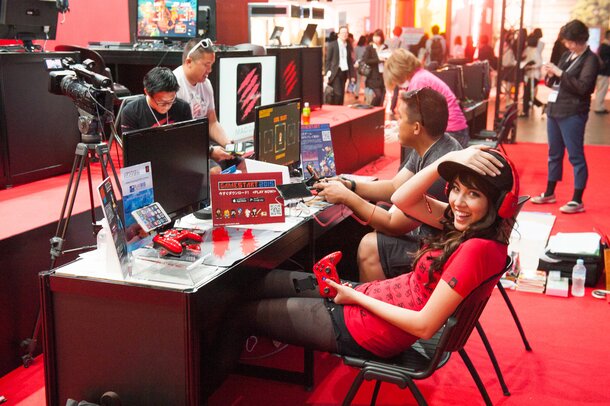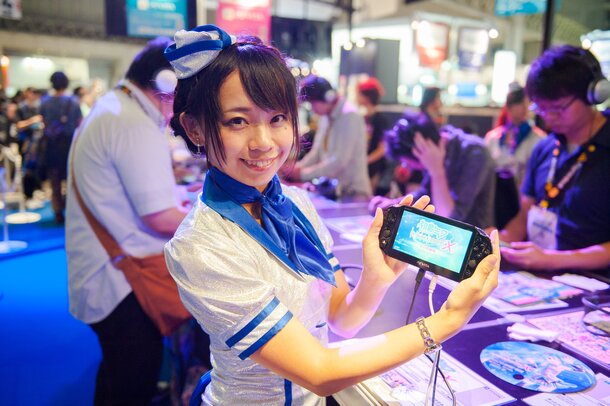 Also, of the 98 independent games on show, over 60% were created by overseas independent developers. Because it has become easy to be able to publish games online, a trend can be seen of a swelling movement by indie game developers who participate in game exhibitions all over the world to assertively market their creations.
For those in Japan, why not try attending this year's TGS on one of the Public Days on the 19 or 20?
Dates & Times
Business Days: Sept. 17 & 18 (Thurs. & Fri.), 10:00–17:00
*Only press and industry personnel are allowed on Business Days.
Public Days
Sept. 19 & 20 (Sat. & Sun.), 10:00–17:00
*Depending on congestion and weather, the event may open at 9:30.
Tickets
Advance: 1,000 yen (tax included)
General (Middle school age and older): 1,200 yen (tax included)
Kids (Elementary school age and younger): Free
© 2002- CESA / Nikkei Business Publications, Inc.
This is a Tokyo Otaku Mode original article.