The 28th Tokyo International Film Festival, to be held from Oct. 22–31, has announced the 26 titles it will screen as part of its Gundam-themed lineup, "The World of Gundam." In addition to the annual holding at Roppongi Hills, the festival area is expected to widen this year to Shinjuku Wald 9, Shinjuku Piccadilly, Toho Cinemas Shinjuku, and other areas of Shinjuku as well.
Mobile Suit Gundam was first released in 1979. The Japanese animation studio Nippon Sunrise (currently SUNRISE Inc.) and director Yoshiyuki Tomino created an epic tale of a universe in which an era of cosmic battles is expanding and a group of young people joins in the terrific mobile suit robot war.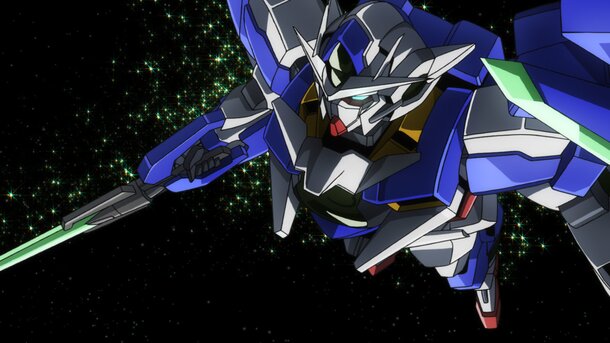 At the time, there were no other robot animation works in which the artists and creators drew on hard science. This work has amazed TV viewers and industry professionals alike with its dynamic realism. After the first episode, Gundam, the story passed through the hands of a variety of creators to produce many series that have spanned generations and truly resonated with fans. It is popular in both Japan and abroad, and has greatly influenced many Hollywood directors, including Guillermo del Toro.
What sets Mobile Suite Gundam apart from other robot animation works is that it has produced a number of hits and movements in the animation world through multi-genre collaboration. The total volume of sales of GUNPLA (Gundam Plastic Model) products released since the beginning of the franchise is approximately 445 million units.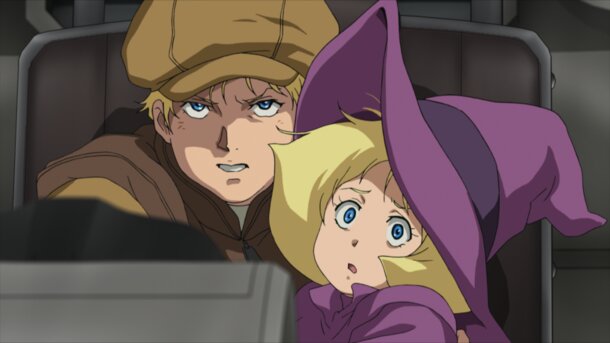 The entire Gundam series, starting with the memorable first theatrically released film, Mobile Suit Gundam, will be shown during this year's festival all at once. This presents a unique opportunity for audience members to take in the full glory of the Gundam universe. In addition, the full CG animation film created by director Yoshiyuki Tomino, Ring of Gundam—produced in 2009 to celebrate the Gundam 30th anniversary— will also be presented. Fans both old and new of the Gundam universe can expect a must-see lineup. Related talk events will be announced sequentially on the TIFF website.
[FILMS]
26 films will be screened in the program of "The World of Gundam," including TV, theatrical animation and short films. Screening schedules will be announced sequentially on the TIFF website.
・ Mobile Suit Gundam (1981)
・ Mobile Suit Gundam II: Soldiers of Sorrow (1981)
・ Mobile Suit Gundam III: Encounters in Space (1982)
・ Mobile Suit Gundam: Char's Counterattack (1988)
・ Mobile Suit SD Gundam (1988)
・ Mobile Suit Gundam F91 (1991)
・ Musha Knight Commando: SD Gundam Scramble (1991)
・ Mobile Suit Gundam: The 80th MS Team Miller's Report (1998)
・ New Mobile Report Gundam Wing: Endless Waltz Special Edition (1998)
・ Turn A Gundam I: Earth Light (2002)
・ Turn A Gundam II: Moon Butterfly (2002)
・ Gundam Evolve../7 XXXG-00W0 Wing Gundam Zero (2004)
・ Mobile Suit Z Gundam: A New Translation - Heirs to the Stars (2010)
・ Mobile Suit Z Gundam: A New Translation - Lovers (2005)
・ Mobile Suit Z Gundam: A New Translation - Love Is the Pulse of the Stars (2006)
・ Ring of Gundam (2009)
・ *Mobile Suit Gundam 00 the Movie -Awakening of the Trailblazer- (2010)
・ Mobile Suit Gundam Unicorn: Episode 1 - Day of the Unicorn (2010)
・ Mobile Suit Gundam Unicorn: Episode 2 - The Second Coming of Char (2010)
・ Mobile Suit Gundam Unicorn: Episode 3 - The Ghost of Laplace (2011)
・ Mobile Suit Gundam Unicorn: Episode 4 - At the Bottom of the Gravity Well (2011)
・ Mobile Suit Gundam Unicorn: Episode 5 - Black Unicorn (2012)
・ Mobile Suit Gundam Unicorn: Episode 6 - Two Worlds, Two Tomorrows (2013)
・ Mobile Suit Gundam Unicorn: Episode 7 - Over the Rainbow (2014)
・ Gundam Reconquista in G (2014)
・ Mobile Suit Gundam: The Origin I - Blue-Eyed Casval (2015)