Satomi Ishihara looks so brave! Live-action drama linked to Attack on Titan films confirmed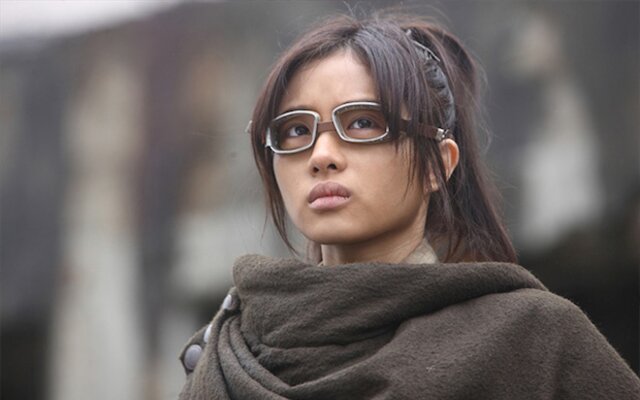 Production has been announced on an original live-action drama to serve as a project that runs concurrent with the 2-part live-action Attack on Titan films, the first of which will be released in Japan on Saturday, Aug. 1.
The subscription-based video distribution service dVideo (which will change its name to dTV beginning April 22) will have exclusive rights to stream the series in time with the film's release in August. The series will be a yet untold story that focuses on the characters and depicts their everyday lives and secrets.
From a TV anime to a film, and now a live-action series
Attack on Titan News Flash

Attack on Titan is a series authored by Hajime Isayama that is currently serialized in Bessatsu Shonen Magazine. The manga is a huge hit that tells the story of humans fighting in a world controlled by giants called Titans that appear suddenly.
The series became an explosive hit following the broadcast of the TV anime in April 2013. In 2014, a compilation of the TV anime titled Attack on Titan: The Movie had a nationwide roadshow release in Japan. The second part to the animated film, Wings of Freedom will be released this June, and this will be followed by the live-action film in August.
Announced this time are cast and staff members who will be reprising their roles from the films for the live-action series. This includes such characters from the original work as Hange played by Satomi Ishihara and Sasha played by Nanami Sakuraba.
The series will incorporate pivotal episodes regarding the world of Attack on Titan that look at the hidden secrets behind the development of weapons for use in the fight against the Titans including the 3D Maneuver Gear, as well as Sasha's "Titan research." It's definitely worth seeing together with the live-action films.
Source: KAI-YOU
Source article written by Atsushi Kamata