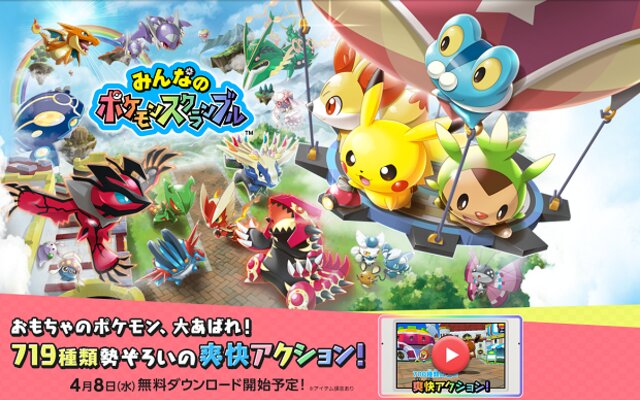 It has been announced that the Nintendo 3DS action game Pokémon Rumble World (Minna no Pokémon Scramble), which lets players control and play as Pokémon toys, will be available to download and play for free beginning Wednesday, April 8.
For the first time in the Pokémon Rumble series, Mega Evolution Pokémon, a new evolution that surpasses previous evolutions, will be introduced. It has also been revealed that the player's own Mii avatar as well as the Miis of other players will appear in the game.
For the first time in the series, players will be able to go on an adventure with their Pokémon and Mii.
[Official] Pokémon Rumble World PV

Become a toy and go on a battle frenzy!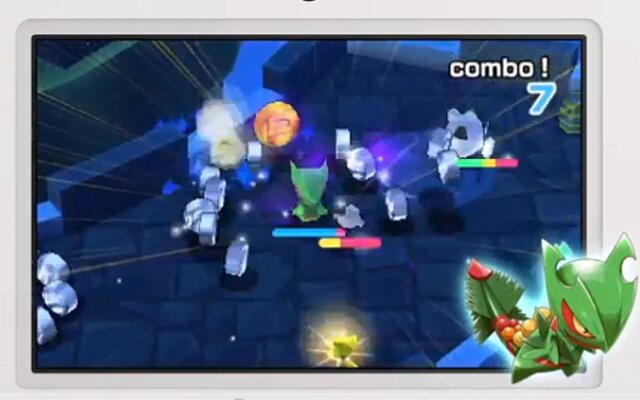 **Mega Sceptile appears too! / [Official] Pokémon Rumble World PV screenshot**
Pokémon Rumble World is the newest installment in the popular action game series Pokémon Rumble in two years.
All 719 Pokémon introduced in the series up to Pokémon Omega Ruby/Alpha Sapphire appear in the game, and the game offers exhilarating action through chaotic battles with toys.
The game was announced during the April 2 broadcast of Nintendo's official program, Nintendo Direct. The game will be free to play, with "PokéDiamond" currency and other convenient items costing extra.
Source: KAI-YOU
Source article written by Ryosuke Fujiki