Comic Market 87 (hereafter referred to as Comiket), the world's largest event for selling and displaying doujinshi, started its first of three days on December 28. Despite the cold weather on the first day where everyone's breath could be seen, 180,000 people came to the venue and gathered excitedly around the cosplay area and corporate booths.
The grounds were so crowded with people that it was difficult to move around. At the corporate booths, winter anime goods were being sold, and there were PR campaigns for next season's anime as well. In particular, goods for the upcoming spring TV anime series, Gochuumon wa Usagi desu ka? or Is the Order a Rabbit?, sold out in the blink of an eye. It already appears to be extremely popular. Among the crowds, there were also many people from abroad, including Asia, Europe, and America. A woman in her 20s from California, who now works in Tokyo, commented that she came to Comiket because, "A friend of mine who came to Japan wanted to go." She participated in a Yu-Gi-Oh cosplay and appeared to enjoy herself greatly.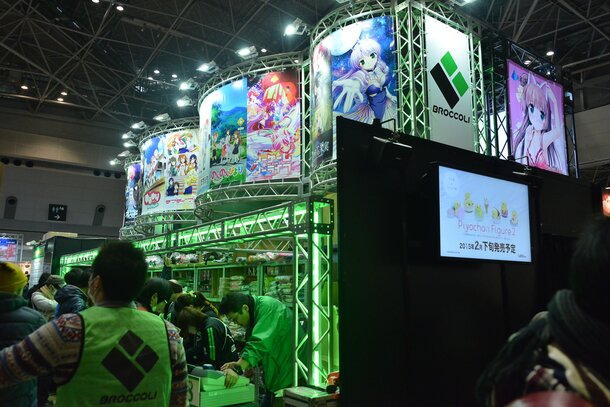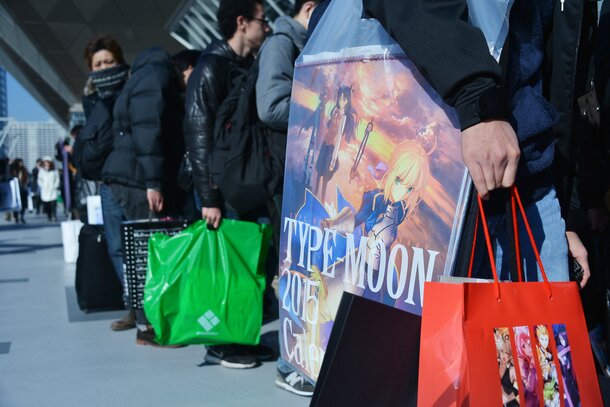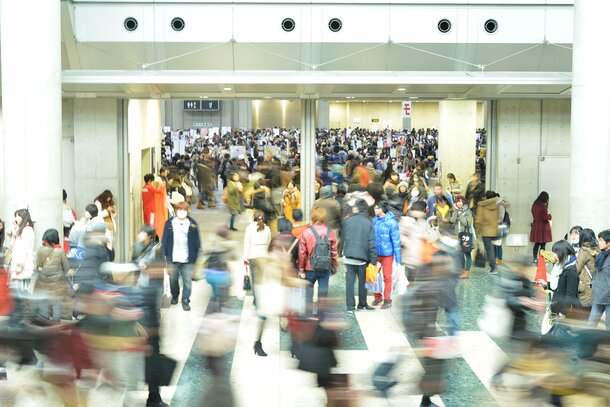 The cosplay area was also bustling with people. The venue was decorated with cosplayers, and various characters appeared from popular works such as EVANGELION, Kantai Collection ~Kan Kolle~, Dragonball, and Love Live, to blockbuster series that aired this year like Yowamushi Pedal and Fate.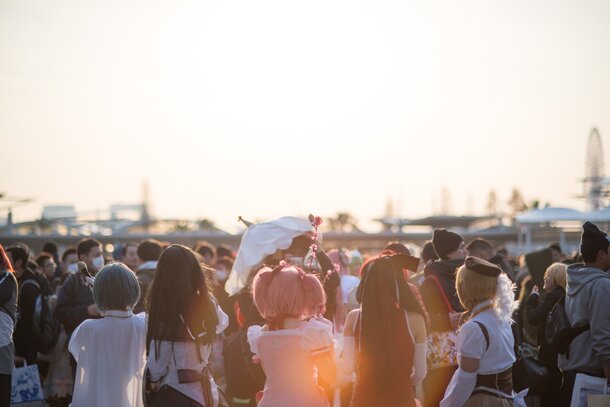 This is a Tokyo Otaku Mode original article.