Hi there! It's K again, in charge of animations here at Kadokawa.
It's been a while since our last update!

In this fourth update, we'll be moving away from the production front for a bit to bring you a report on two of the large ninja-themed events that were held on Nov. 22. The first event we will cover is the Iga Ueno Ninja Festa, which was held at Ueno Park. Let's get right into it!

On a certain November afternoon, when I happened to be on Ninja Patrol (i.e. surfing the web) at the office…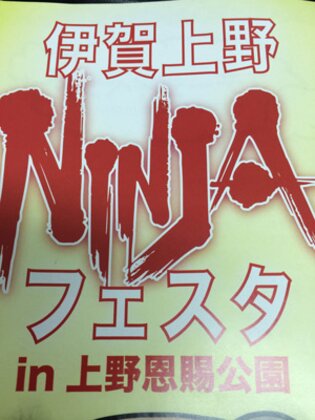 I found this! A ninja event!
After some research, it appeared to be a very seriously organized ninja-themed event held in Iga, Mie Prefecture. Lately, my ears perk up at every mention of the word "ninja," so I immediately decided to go check it out!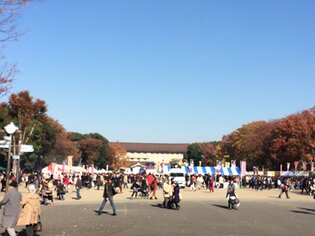 Thus, I promptly made my arrival at Ueno Park. There was a pleasant atmosphere at the venue, and the excitement in the air was simply tangible! And the crowd was huge! I heard that last year's event saw a stunning total of about 80,000 visitors over the span of two days! Alright, let's see what we can learn from them!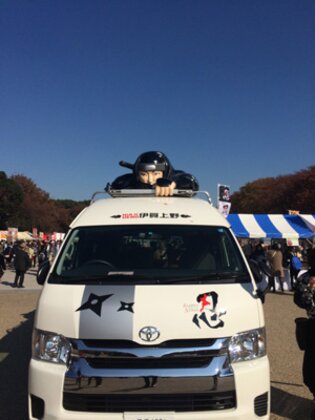 Starting with the ninjas.
It seems like the important thing here is making sure your left hand keeps a very tight grip.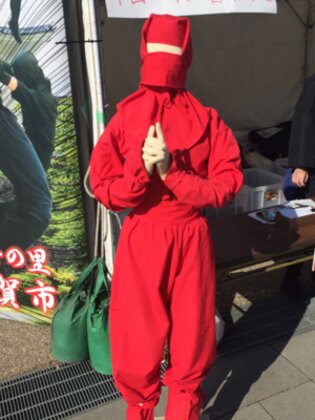 It looks like there are also costume rentals available.
They have colors such as red and black. Red really stands out, doesn't it?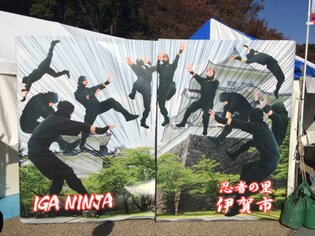 You can also enjoy things like photography billboards that make it look like you're sending ninjas flying if you pose in the center.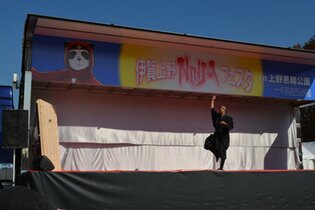 And ninja shows too!
Here we witness the amazing sight of shuriken-throwing! A real ninja must do this all the time!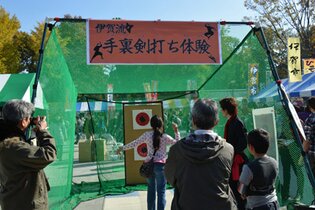 Even the average person is able to experience shuriken-throwing here.
It's actually pretty hard to pierce the target at all.
Ninjas really are amazing.

Besides these, there were countless other attractions, from blow darts to ninja magic shows! It was really a day of endless amusement! There were also vendors lined up all around the venue. The event was tailored so that both families and couples could enjoy a fun-filled day!

Oh no! Is time up already? But I still wanted to talk about the kunoichi live performance and the kids' dance show! Well, it can't be helped. Let's move on to the next event! Tardiness is strictly prohibited, after all!
In our next update (scheduled for the 5th!), we will be revealing the behind-the-scenes action at the Ninja Slayer live concert, "Ninja Sound Guitar Thunderbolt"!

By the way guys, have you been checking the translation team's Twitter feed?
⇒https://twitter.com/NJSLYR
The latest news and updates are also constantly being posted there, so it's definitely a must-check!

Alright, I'll end my spiel here.
Please join us again for next time's update!

~Q&A~
As we've been receiving many inquiries from you guys, we'd like to take this opportunity to answer the question you've all been asking. As of right now, there are no plans of making Ninja Slayer a live-action animal show.