Love Live! School Idol Project is a cross-media project developed by Dengeki G's Magazine (Kadokawa ASCII Media Works), Lantis, and Sunrise. The series also has the component of users' opinions being reflected in the unit's name and the center position for the songs, and it goes without saying that the series has spawned a great number of passionate "Love Livers." Now, apparel and accessories themed after the members of µ's (pronounced "Muse") have been announced by Earth Music & Ecology Japan Label. They will be available for advance sale at Comic Market C87 being held at Tokyo Big Sight from Dec. 28-30.
The key visual shows the unit Printemps made up of Honoka Kosaka, Kotori Minami, and Hanayo Koizumi. The combinations of relaxed, adult-like outerwear and feminine one-piece dresses are cute.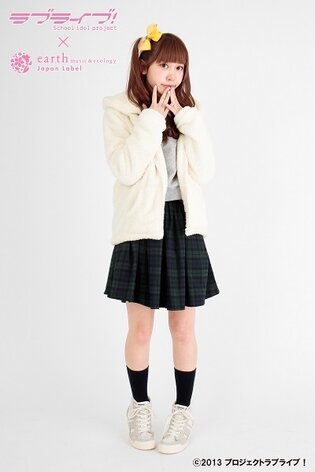 The coordinated outfit themed after Honoka consists of a gray and black plaid one piece (6,900 yen; tax not included) and a fleece hoodie with ears attached (5,900 yen; tax not included). Highlights include the "Marigold" logo on the chest and the cotton belt printed with the hiragana character "ほ" (the first character of Honoka's name). We recommend this for those who think the slightly sleek look is perfect.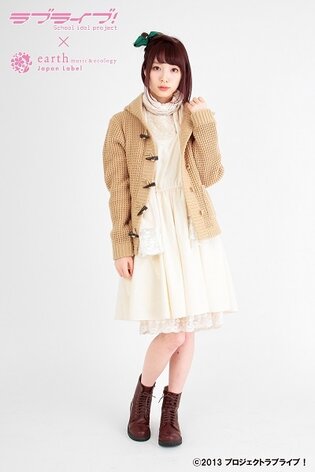 A winter-like beige knit duffle coat (7,900 yen; tax not included), a stole with ivory lace (3,800 yen; tax not included), and a natural lace one piece (6,900 yen; tax not included) make up Kotori Minami's coordinated outfit. This natural, girly coordination shows a fondness for Western-style clothing and is studded with small birds, hearts, and ribbons of lace. Another highlight is the level of detail, which even includes Kotori's mark on the buttons.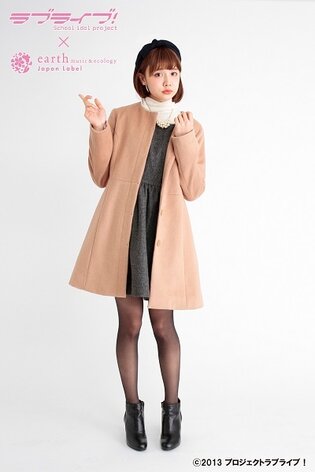 The coordinated outfit themed after Hanayo shows an eye-catching good girl style with its camel-colored coat with a ribbon on the back (19,800 yen; tax not included). Worn underneath is a charcoal gray sleeveless one piece (6,900 yen; tax not included) and a turtleneck perfect for that stylish and refined look. These items are specially finished with the Love Live! logo on the lining of the coat and one piece along with an onigiri mark. These add a lovely touch as well.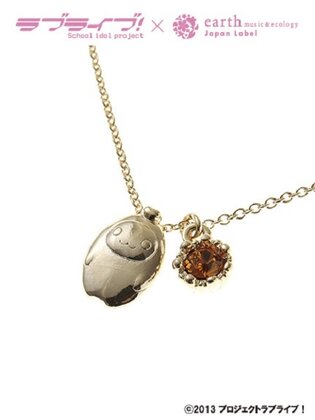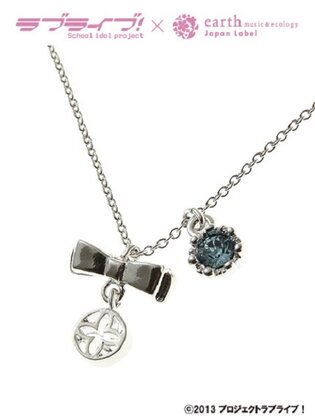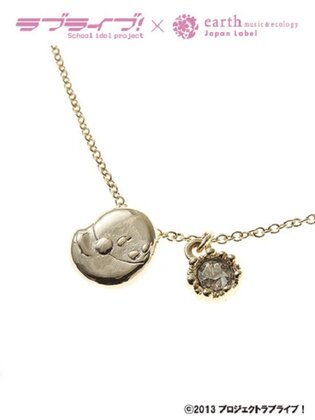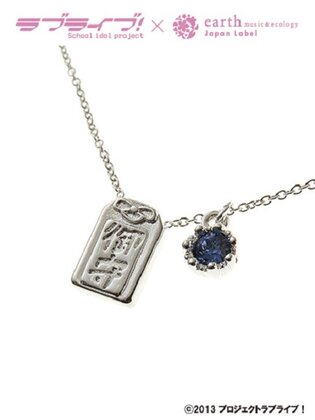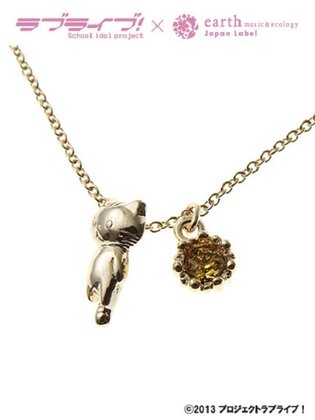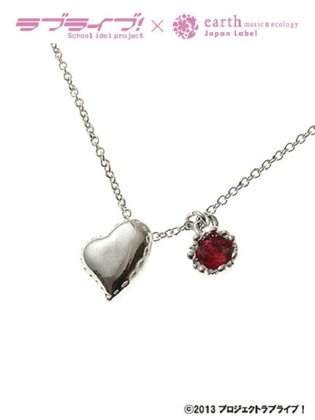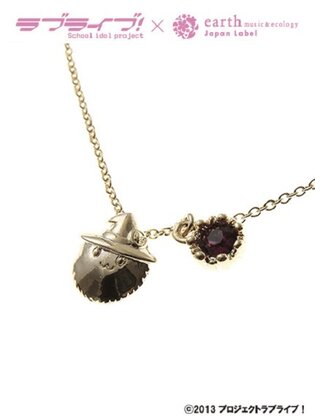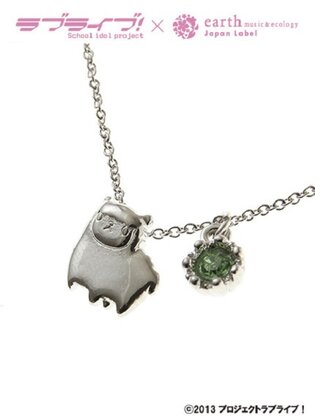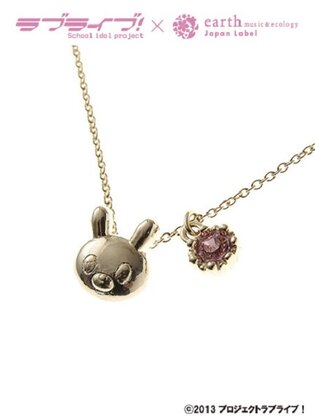 Also releasing are necklaces themed after the bag charms belonging to each of the nine members of µ's: Honoka Kosaka, Eli Ayase, Kotori Minami, Umi Sonoda, Rin Hoshizora, Maki Nishikino, Nozomi Tojo, Hanayo Koizumi, and Nico Yazawa. They come in gold and silver and cost 2,400 yen each (tax not included). If you're a "Love Liver," you may want to check these out.
These items will be sold at the Japan Label booth (315) during the 3-day event C87. Because other collaboration items with such series as Ao Haru Ride and Yowamushi Pedal will be released this fall as well, if you have your eyes set on any of these items, it may be a good idea to get to the venue early.
These will go on sale online on Cross Collection and other sites on Jan. 17, 2015, Hanayo's birthday. Especially if you're a supporter of Printemps, you won't want to miss these!
© 2013 Project Love Live!