With its ever increasing popularity, even on Tokyo Girls' Update, the Underwater Knee-High Girls Plus exhibition celebrated its launch on October 24th at PATER'S Shop and Gallery in Harajuku and we couldn't help but attend! Tokyo Rad Girl Saaya took a step into the gallery.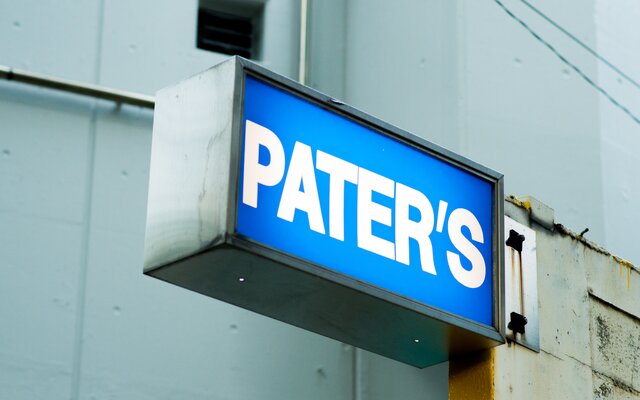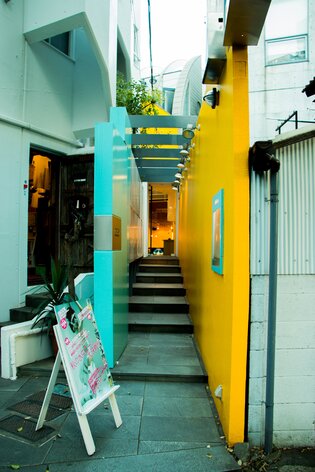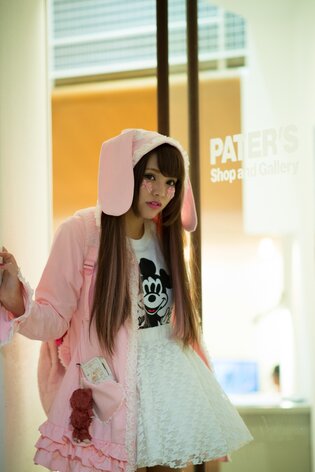 The girls photographed for Underwater Knee-High Girls Plus wear swimsuits and knee high socks, similar to the previous Underwater Knee-High Girls, but adds props such as mechanical pieces, umbrellas, and strange creatures like the blue ringed octopus… As the title states, they have added a few things.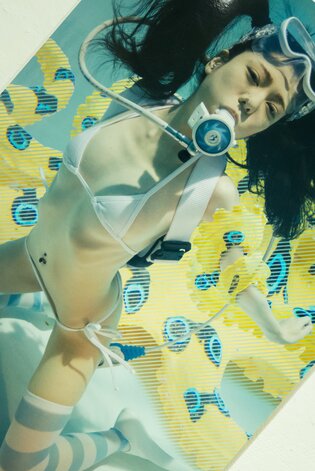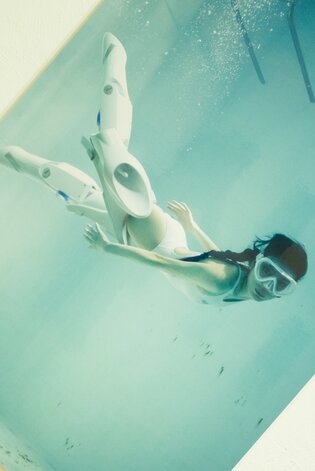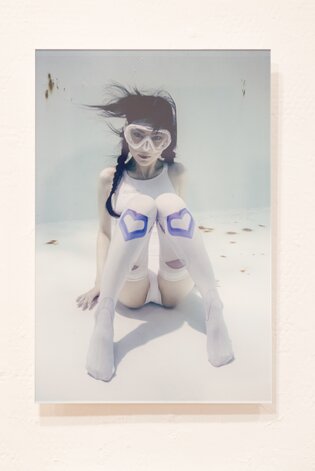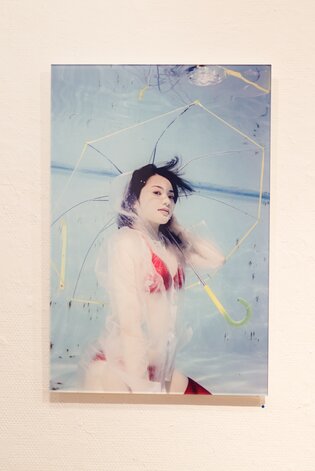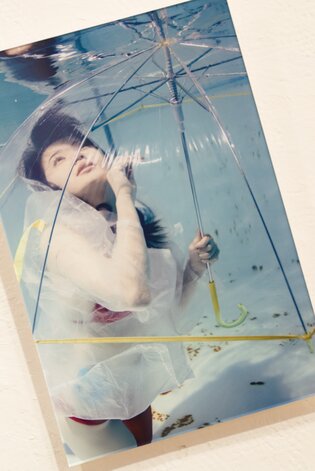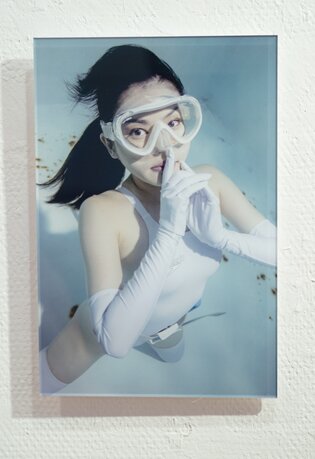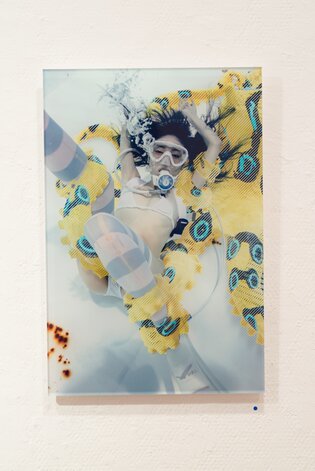 In the exhibition, there are photos printed on acrylic, large posters, and footage from the photoshoots on display. There were also original merchandise like iPhone cases and mechanical piece-inspired knee high socks. Saaya tried on the socks!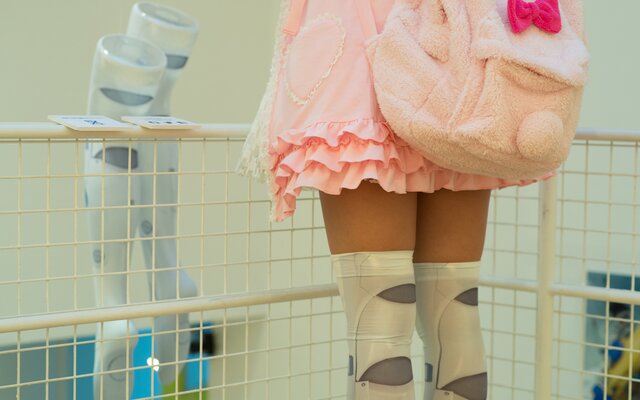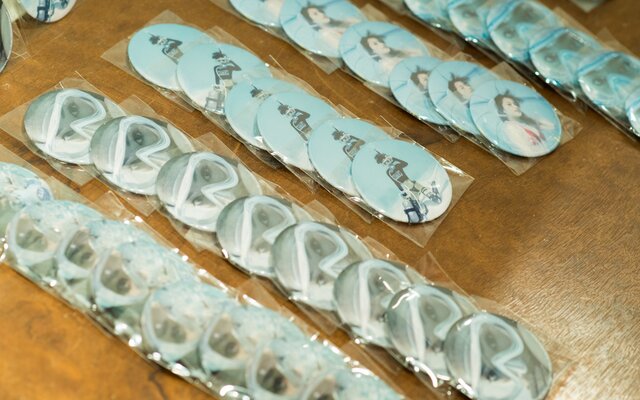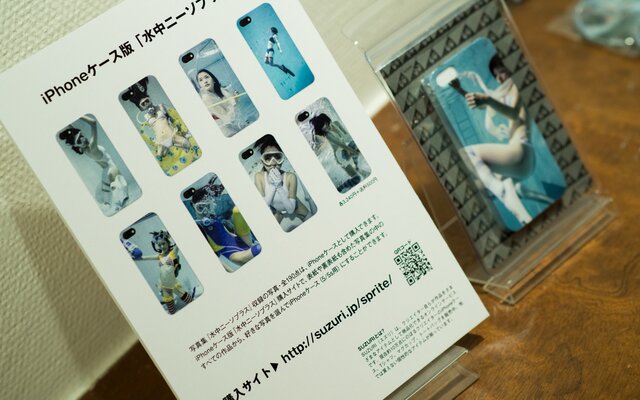 The photographer of this series is visual artist, designer, and video creator Manabu Koga. He has worked on the underwater shooting for Helter Skelter, and Sayonara Ponytail's "Hey!! Nyan♡" music video. He originally began his underwater girls project as a hobby, but claims that it inspired him more than his projects at work. When he received an offer to make a photo book last year, Underwater Knee-High was released with Underwater Knee-High Plus following shortly after.
When the first series was released, people would post criticism such as "who does this benefit?" but when you think about it, that's just how much attention it got. According to Koga, surprisingly women reacted more positively to Underwater Knee- High than men, and excitedly nonetheless.
Men would talk about whether this series was art, fashion, pornography, or if it was for otaku to look at, and whether or not it still could be considered cool. But on the opposite side of the spectrum, women would not think about it too much. They thought it was interesting and cute. Saaya herself said exactly what she saw or thought: "It's kind of cute," "I like this one the best!" "Small breasts are nice~" She seemed to be having fun. It seemed like older men thought cute things are erotic and moe (adorable) things are erotic. Perhaps it's because many older men think so many things are erotic that they can't stop? It seems like younger people, since they have less experience, they feel exactly what they see without thinking too hard about it.
Although this is not clearly porn or eroticism, in a sense it might be part of a fetish. There is some fetishism to the "it's kind of cute" that was somehow created by underwater, girl, swimwear, knee-high socks. It's more than a mania that comes from breasts or legs and is usually ignored, but becomes a strange combination when used together for art. It may be difficult to react to, so we find ourselves staring at it, thinking "there's something about it…"
To be honest, whether this is eroticism, art or fashion is difficult to express in words, but there is something fascinating about Underwater Knee-High Girls Plus. We were able to hear about Naruyoshi Kikuchi, a musician who participated with Manabu Koga in a talk-event, thought about "Cool Japan" (a campaign promoting Japan) from Koga.
Kikuchi's definition of "Cool Japan" is when fashion and eroticism are purposely fused together. Originally the state of eroticism, kawaii, art, fashion are all connected. In the West, eroticism and fashion are deliberately separated and are never mixed. That's why we are in a situation where the West is surprised by the fact that there can be erotic art. That's why there can be kawaii, moe, eroticism, and art can be mixed in a state that is difficult to differentiate between eroticism and art in Akihabara. This is a difference between Japan and many other places in the world.
In fact, when Tokyo Girls' Update posted an article relating to Underwater Knee-High Girls Plus, there was a greater reaction than usual. Although we received a great amount of interest from our overseas readers, we were unable to understand what each individual felt when they saw it. So, to find out what everyone feels about Underwater Knee-High Girls Plus, we would love to read your comments!
As a special for gift, we would like to give a copy of Underwater Knee-High Girls Plus to three of our readers! It's all photographs so it won't be a problem for those who can't read Japanese. It will be difficult to get your hands on overseas, so please apply! Thank you Pot Publishing for offering this present!
Apply for the Underwater Knee-High Girls Plus photo book raffle here : Go to Campaign Page
*You need to sign up for applying for this campaign.
Written by Ayaya
Translated by Misato
Photo by Tsubasa Ishiguchi