Themed around "a fusion between Japan's 'bishoujo-ification' and characters popular all over the world," Jason Voorhees and Freddy Kruger have now been reborn as "Horror Bishoujo" as part of the Bishoujo figure series. In celebration of the release of these two figures, an illustration exhibit for illustrator Shunya Yamashita, who was in charge of the figures' designs, was held at Kotobukiya Akihabara-kan from Oct. 25 to Nov. 3.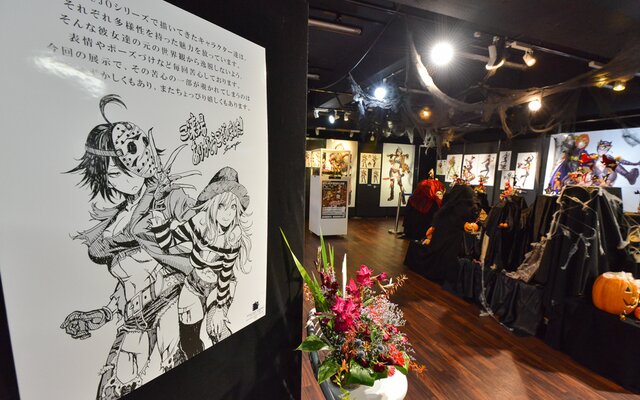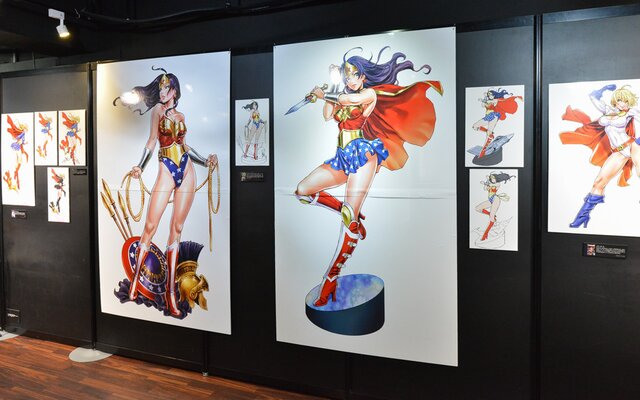 Since the first release in the DC Comics Bishoujo figure series, Batgirl, Kotobukiya has bishoujo-ified many popular characters from DC Comics including Catwoman and Wonder Woman. The exhibit was decorated tightly with Yamashita's designs and illustrations, tracing the history of such bishoujo figures. The entire event space was also decorated for Halloween.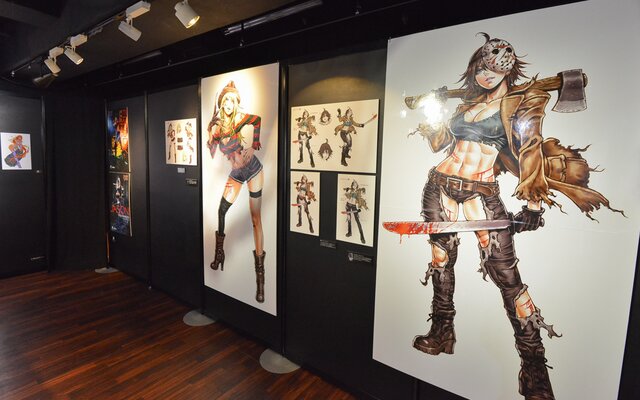 In addition to completed artworks, there were also valuable incomplete rough illustrations. Also on display were illustrations that had been archived away for various reasons. Regarding the series, a spokesperson for Kotobukiya commented, "The Bishoujo series is the only series that takes characters popular overseas and gives them a Japanese bishoujo-ification. It is our hope that this will serve as a catalyst for more people to become interested in Japanese culture."
Those at the event who completed a survey received as a present a postcard illustrating Freddy and Jason. Also, those who purchased more than 2,000 JPY worth of goods received a deluxe clear file. The was a pleasant Halloween event for fans of American comics.
This is a Tokyo Otaku Mode original article.