On Feb. 21, a real-time event with Tokyo Otaku Mode Special Creator and latte artist Mattsun took place on the TOM Facebook page. The event began at 11:00 (JST) and lasted for two hours. Mattsun arrived at the TOM office with a suitcase packed with latte art tools and began creating latte art soon after getting set up. He completed a variety of latte art based on requests from Facebook users and we posted them on Facebook for everyone's enjoyment.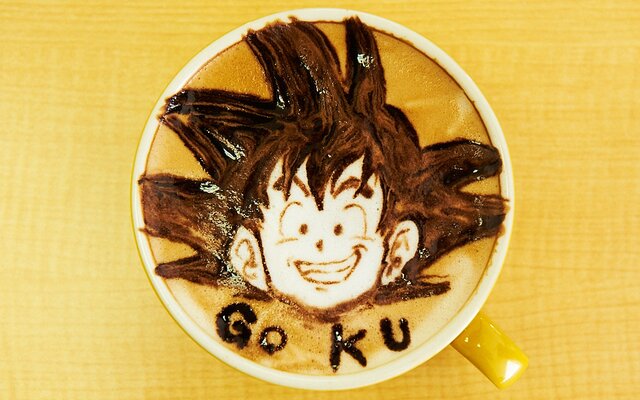 Mattsun is one of the leading latte artists in Japan. He has become active both in Japan and abroad since he began creating latte art in 2009. To date, he has created more than 500 cups of latte art. During this event, he completed one latte art after the next of such characters as Goku from Dragon Ball, Jigglypuff from Pokémon, and Sheryl Nome from Macross Frontier all at the request of Facebook users. As usual, he showed off his skillful fast fingers, and in the latter half of the event created a 3D Totoro from the Ghibli film My Neighbor Totoro using soft foamed milk.
Mattsun had this to say about the latte art event: "Because the event took place online, it was fun being able to see a great variety of responses from those overseas in real-time. If given the opportunity, I definitely want to do this again." He went on to say, "From here on, I want to extend my activities to a global level, and I'm thinking of applying to the Guinness World Records. I will do my best so that I can hold performances closer to all of you."

This is a Tokyo Otaku Mode original article.