Many of you remember the Attack on Titan fanart that looked like a live-action movie poster that was published on Tokyo Otaku Mode about three months ago, right?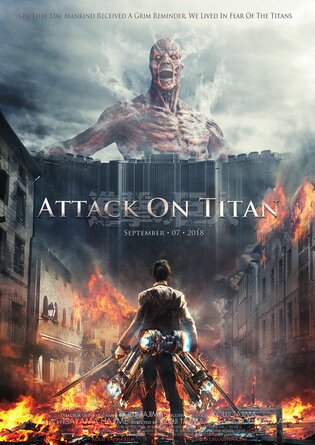 This realistic visual overflowing with the essence of a big-budget Hollywood blockbuster surely had many fans drooling at the thought of an American live-action adaptation of the mega-popular series. However, there is a project to adapt the series into a live-action film in Japan that is making progress and aiming at a 2015 release. The real-life Titans of this adaptation have now appeared on TV way ahead of the film. On Jan. 24 (Fri), a collaborative commercial between Attack on Titan and the Subaru Forester SUV was shown during the broadcast of the Nippon TV show Friday Road Show!
The commercial was created with the help of Shinji Higuchi, a prominent name in the realm of tokusatsu (SFX) whose works include Lorelei: The Witch of the Pacific Ocean and Japan Sinks, both of which are dynamic productions that amply use special effects. Higuchi is also directing the Attack on Titan live-action film. Those who live in Japan were able to witness the live-action film's Titans in the commercial.The video has received over 5 million views in just three days!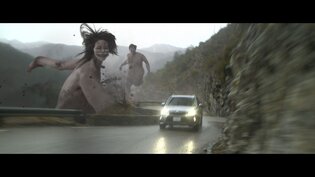 The commercial was only aired once on the 24th during the Nippon TV program. However, it's now available for overseas fans for the first time right here on Tokyo Otaku Mode! It may be interesting to compare the fanart shown above with the visuals in the commercial.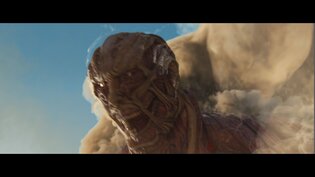 The original work to Attack on Titan is a hugely popular manga by Hajime Isayama that is currently serialized in Bessatsu Shonen Magazine. The series received a tremendous surge in popularity with the anime adaptation which began broadcasting in April 2013. That same year, the total number of copies in print for the series broke through 28 million. The series is a dark fantasy set in a world where humans are on the brink of extinction due to huge creatures called Titans that prey mercilessly on humans and devour them and follows those who have stood up to fight against the Titans and save humanity.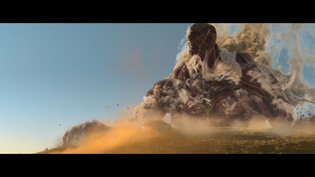 Information that fan's will likely find deeply interesting, like an interview with director Higuchi and storyboard art, has been published on the official site of the commercial. Don't miss this first look at the live-action Titans!
© Hajime Isayama/Kodansha
This is a Tokyo Otaku Mode original article