Beautiful! (If only I could read kanji ;-;)
Love love love the detail in this book. Even the cover is full of love and unique images every fan of the series will adore. I wish I had a poster of all these pieces and it makes me want to cosplay from one of the aus that Kazue-sama drew! If you take off the cover there is a secret one full of chibis!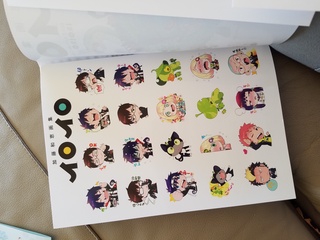 Delete Review
Are you sure you want to permanently delete this Review?