Wonderful Reference!
Although it is all in Japanese this artbook is lovely and provides both amazing artwork I've never seen before and references and information for every character in the game. Great resource for cosplayers, character designers, or just fans!
Beautiful! (If only I could read kanji ;-;)
Love love love the detail in this book. Even the cover is full of love and unique images every fan of the series will adore. I wish I had a poster of all these pieces and it makes me want to cosplay from one of the aus that Kazue-sama drew! If you take off the cover there is a secret one full of chibis!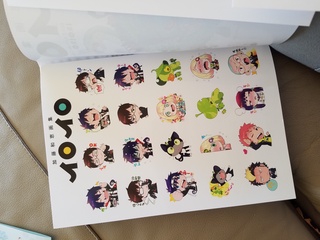 Delete Review
Are you sure you want to permanently delete this Review?