Puella Magi Madoka Magica the Movie: Rebellion Ultimate Madoka 1/8 Scale Figure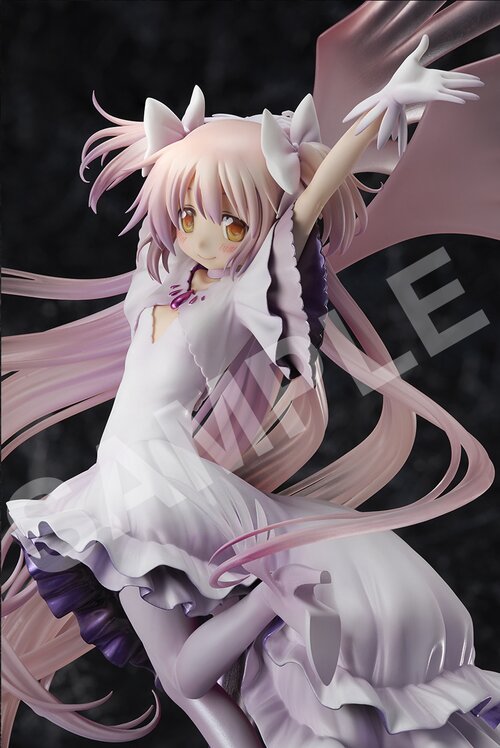 From Aniplex and Stronger comes this breathtaking Ultimate Madoka 1/8 scale figure as she appears in Puella Magi Madoka Magica the Movie: Rebellion.
Sculpted by Katsuyoshi Miyajima, she has an eye-catching liveliness and sense of movement as well as an extremely ornate outfit completed with layered, draped sleeves, heels with transparent wings, and pure white gloves. Underneath her voluminous, ruffled dress completed with careful, realistic shading is a beautiful painted galaxy that shimmers and creates a pretty contrast. Her semi-transparent long baby-pink hair and towering wings add extra dimension. Discreetly attached to a clear base, she looks as if she is jumping for joy.
Add her to your collection to be reminder of her kind, passionate heart and sweet, happy smile.
See Details »
Saekano: How to Raise a Boring Girlfriend - Eriri Spencer Sawamura Kimono Version 1/8 Scale Figure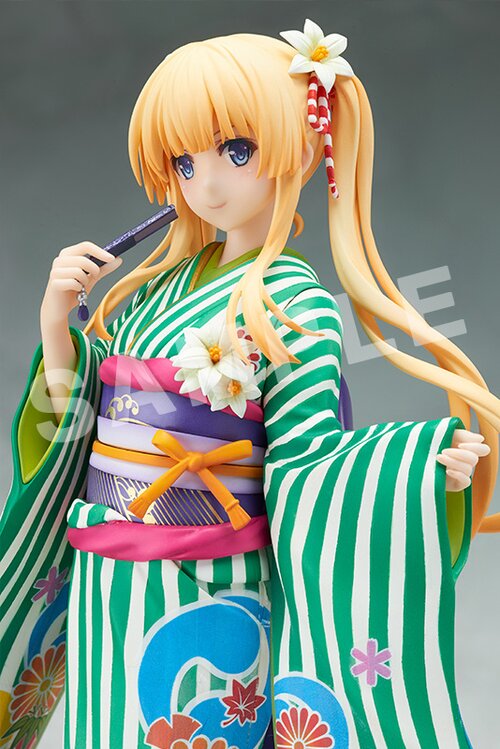 The beautiful Eriri Spencer Sawamura brings her unique and outrageously stylish tastes to the classic kimono look for this figure based on her appearance in Saekano: How to Raise a Boring Girlfriend.
While all of those kimono touches everyone loves are there including the dramatic and flowing sleeves, obi sash, and stylish layers, there are a lot of unique touches on this outfit that make it stand out with Eriri's flare including a frilly inner layer, stripes, and eye-catching brown boots!
Display this beauty on your desk or shelf and imagine a fun day out at a festival with her~
See Details »
Rin Tohsaka Archer Costume Version 1/7 Scale Figure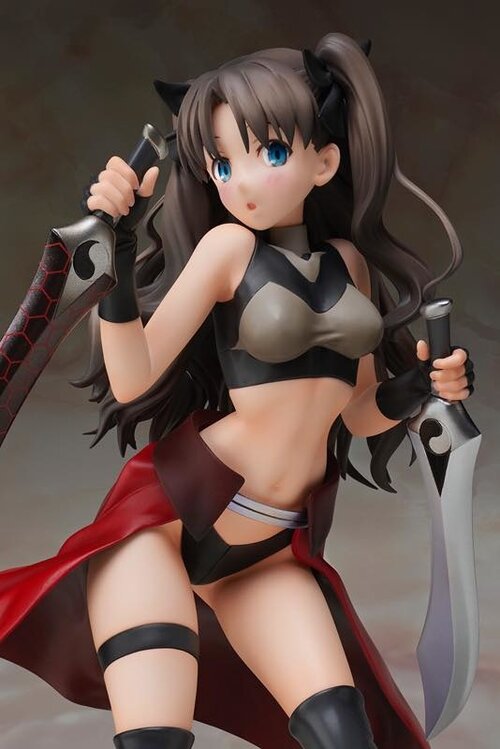 ANIPLEX+ Exclusive Item!
This one-of-a-kind item features Rin Tohsaka from Fate/stay night: Unlimited Blade Works in an arranged Archer costume. Are her cheeks slightly flushed from her feeling a little shy about her appearance? This is definitely a rare expression for a girl like Rin who is usually very confident. Archer's signature overcoat around her waist is also detachable, displaying Rin's beautiful legs. Don't miss this opportunity to add this exclusive figure to your collection today!
See Details »
This page is a special feature intended for those currently residing in North America.
If you'd like, you can return to the top page of the TOM Premium Shop by clicking here. Have fun shopping!