Magnificent Colors and a Unique Atmosphere Bring True Blue to Life
Product Details

Illustrator fuzichoco is known worldwide for their use of saturated and striking colors. Using Banpresto's dedicated illustration "CG-i" output, the resulting print is a true representative faithful to the vividness of fuzichoco's illustration rendered on the RGB model. fuzichoco's illustration centered around "True Blue" on the RGB range is the main theme of the piece.

The Japan-made frame comes from Bumpodo, a specialized art frame maker now celebrating it's 130 year anniversary, selected under the supervision of fuzichoco and Bumpodo's Framemeister. Custom selected by the creator of the original illustration, Bumpodo takes great care in making sure each frame is set to match the artwork precisely.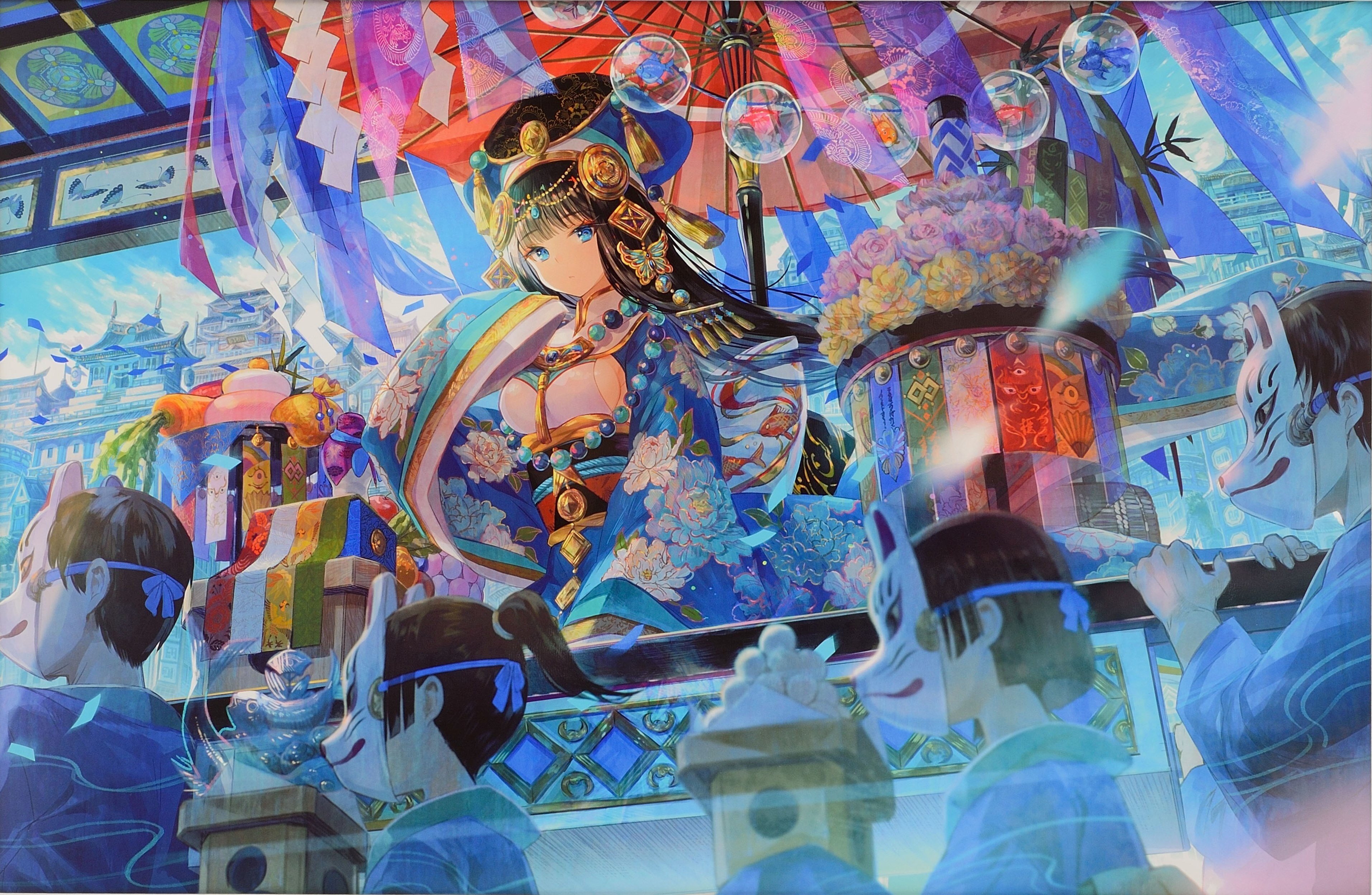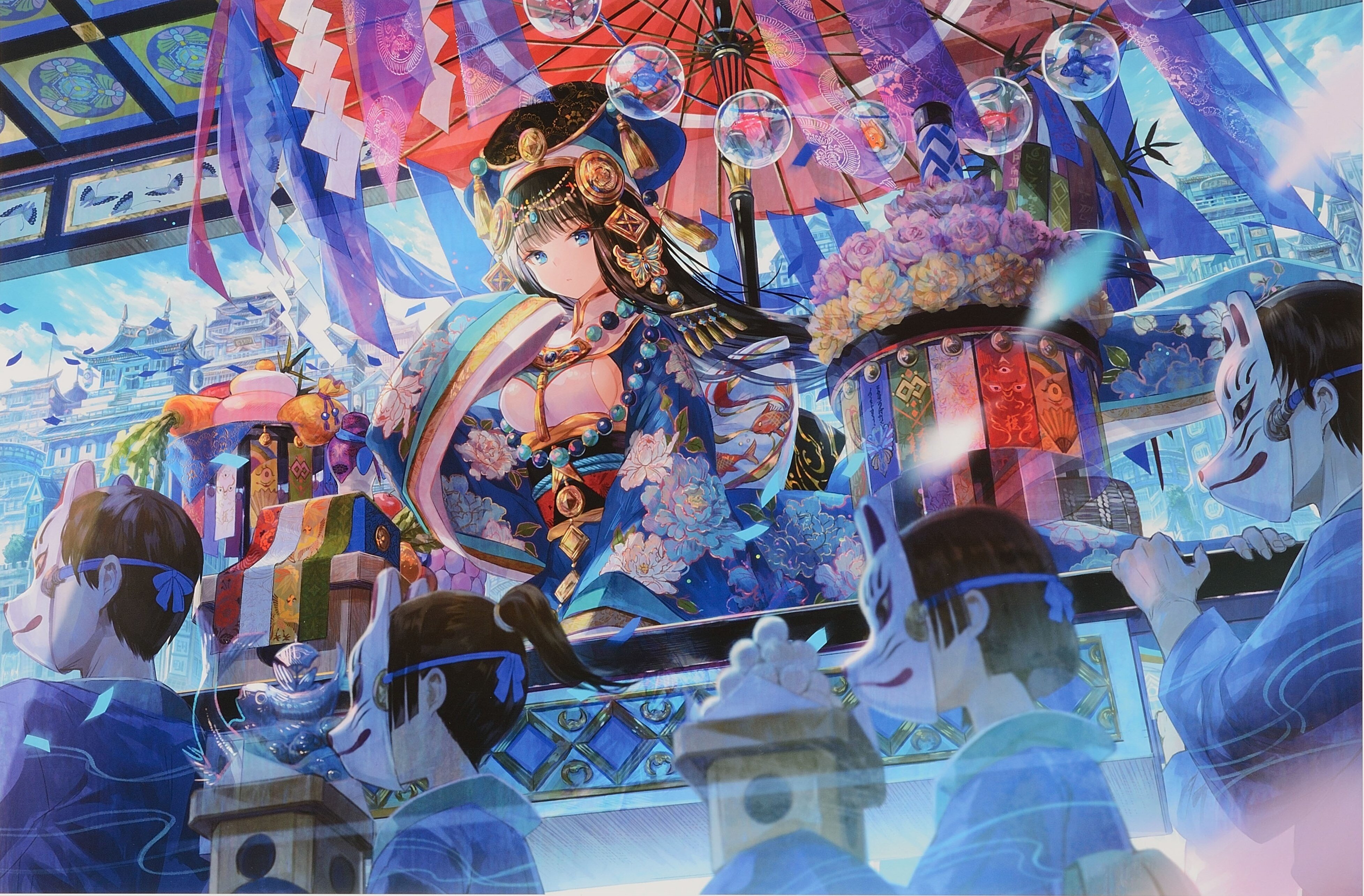 A beautifully prominent skin tone among shades of blue

The coloring of the original CG artwork, which is mainly composed of blue, is entirely preserved, while the skin tone of the female in the center is prominently bright and beautiful. The coexistence of beautiful blues and a beautiful skin tone is one highlight of this CG illustration specially drawn for CG-i output.


Luxuriously brilliant colors

An outfit colored with beautiful patterns, and flowers incorporated into it drawn in brilliant shades of blue, light purple, and pink - a color combination exceedingly difficult to capture in output. CG-i is a superior output in expressing what creators had imagined, able to capture highly difficult to reproduce color combinations and delicate gradations.

Perfect color translation from digital to print

CG-i output creates colors as close as possible to the brightness and saturation of the original CG illustration. The differences in CG-i output compared to CMYK are evident particularly in this artwork that features blues, yellows, and greens used throughout.

A sense of transparency communicating incredible depth

The layers used in the original CG are almost palpably printed, detailing careful rendering of opacity and transparency.
CMYK printing tends to prioritize the main color over others so that digital paintings easily lose the depth created by subtle color differences.

The Japan-made frame was selected by Bumpodo's Framemeister and uses Alframe manufactured by Origin for an elegant, refined look. The frame is custom made under supervision from Framemeister to match the size of the artwork and is crafted one by one by Bumpodo.