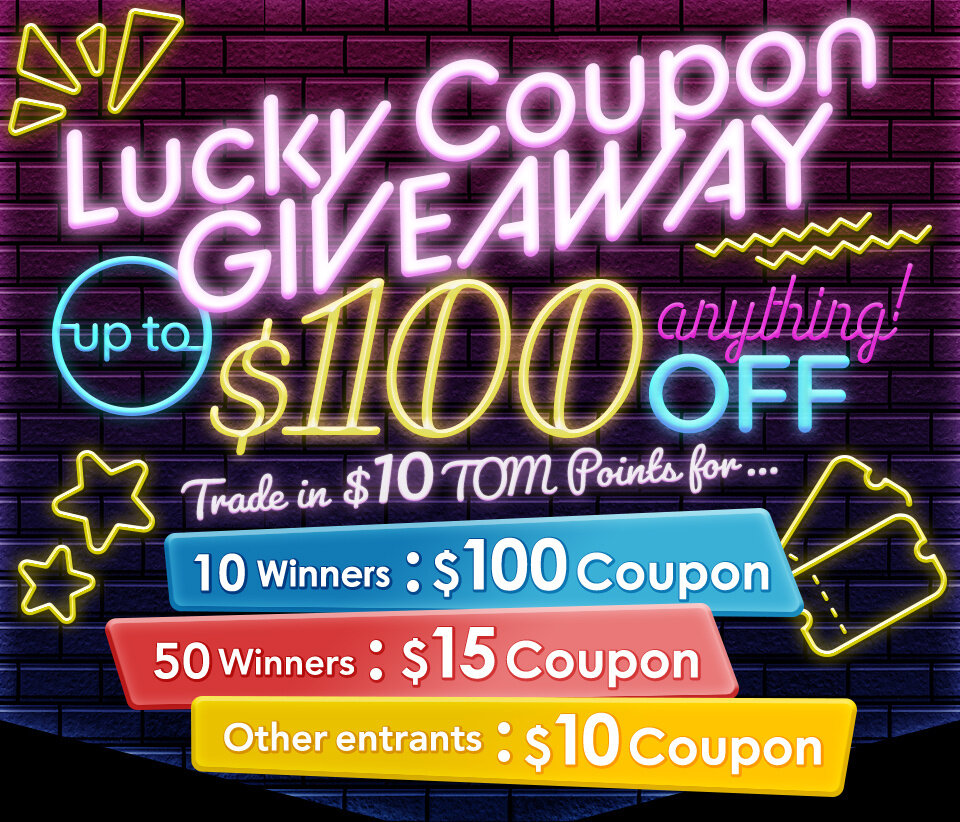 Giveaway Details
Entry Period: January 7 to 11:59 pm January 27, 2022 (PST)
A $10 TOM Point trade-in is required to enter this giveaway.
In return, all participants will receive a coupon ranging in value from $10 to $100.
$100 off coupon = 10 winners
$15 off coupon = 50 winners
$10 off coupon = all other entrants
Coupon code emails will be sent within February 2022.
You must be subscribed to TOM Shop Emails in order to receive your unique coupon code. You can confirm your email settings here: https://otakumode.com/settings/mailmagazines
Coupon discounts are NOT applicable to shipping fees, but can be used on any TOM Shop item.
All coupons will expire at 11:59 pm March 31, 2022 (PDT).
Only one entry per individual; multiple entries per individual may result in forfeiting their entry entirely.