OUTDOOR PRODUCTS is an outdoor equipment brand born in the United States in the 1970s. Their cheap and durable backpacks became popular among young people, especially students. Today, their products are known around the world by all generations as a standard brand. It has also become a popular brand in Japan, and it is common to see people with OUTDOOR PRODUCTS items.
This product is a collaboration with OUTDOOR and That Time I Got Reincarnated as a Slime. It has a simplistic yet refined silhouette which OUTDOOR PRODUCTS items are known for, with an embroidered Rimuru the slime. The inside of the backpack is light blue, resembling Rimuru in his slime form.
The design and size make them perfect for commuting to work or to school. You can even enjoy customizing it with That Time I Got Reincarnated as a Slime badges and keychains too!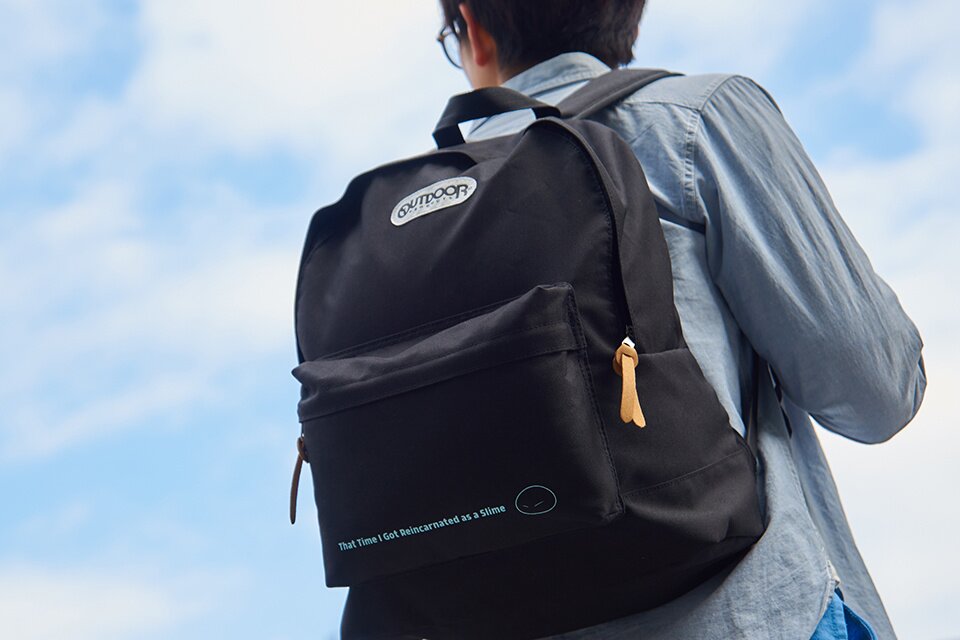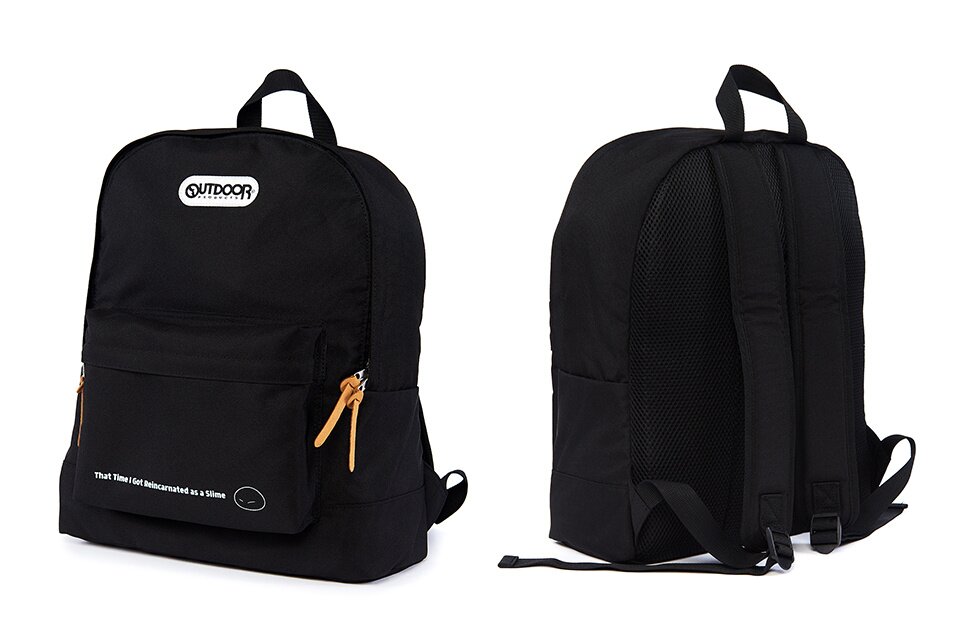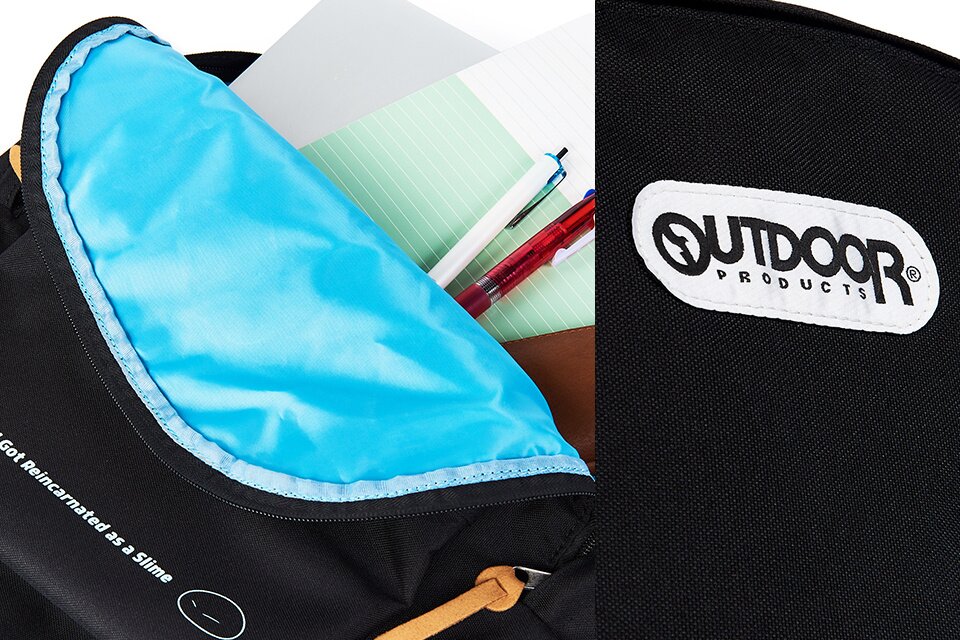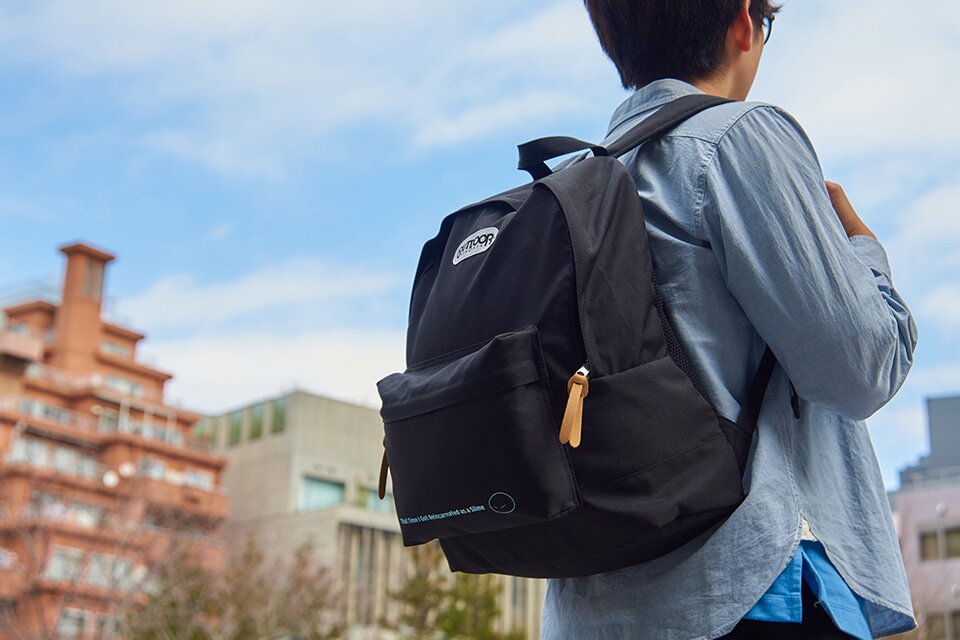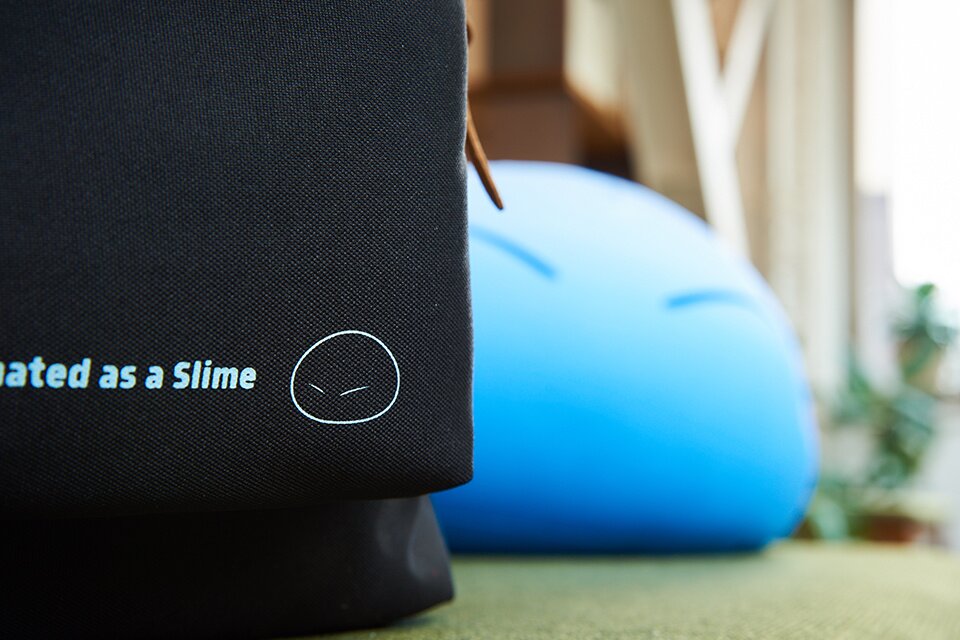 Note: The product is under development. The images may differ from the final product. Size: Height 42 cm/16.53 in x Width 33 cm/12.99 in x Depth 13 cm/5.11 in Weight: 310 g/0.68 lbs Material: Polyester
[Estimated Shipping Date]
Late June 2019
---
![file](https://d3ieicw58ybon5.cloudfront.net/ex/800.1134/project_description/df1ac72daa8c44c8a34d4b97fc4df532.jpg) That Time I Got Reincarnated as a Slime is a fantasy novel series that first premiered on a novel submission site called Shōsetsuka ni Narō. The series is very popular, with over 10 million volumes in print. The series is currently being printed by GC Novels (acquired by Micro Magazine; illustrations by Mitz Vah). Its manga adaptation, currently being published in Monthly Shonen Sirius (drawn by Taiki Kawakami and published by Kodansha), has received high acclaim.
The protagonist, Rimuru, meets dragons, goblins, dwarves, ogres, and a variety of other species as he finds his way in another world.
The story's development is filled with both humorous and serious twists and turns, and a Demon Lord awaits at the end of Rimuru's journey.
By using the skills he receives by becoming a slime, as well as his wit and bravery, he carries on his journey, making friends along the way.
Official That Time I Got Reincarnated as a Slime Anime Site:
ten-sura.com
©Taiki Kawakami, Fuse, KODANSHA/ "Ten-Sura" Project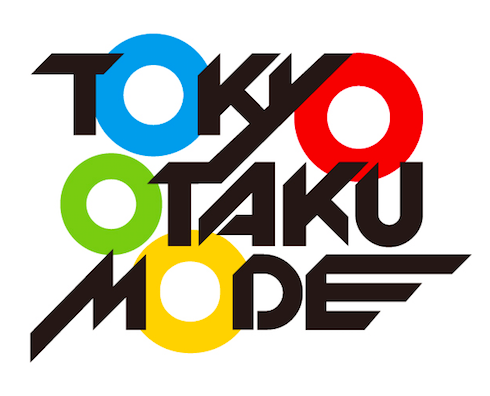 Tokyo Otaku Mode (TOM) shares with the world the latest Japanese pop culture news through its Facebook page, which has over 20 million likes as of February 2019 and sells products related to Japanese anime, manga, games, music, and fashion through its website, the Tokyo Otaku Mode Shop. Tokyo Otaku Mode Projects is a service aimed to connect Japanese companies with fans around the world by offering Japanese products, even outside of the otaku genre, and will continue offering various goods overseas and in Japan.
Please visit the corporate site for information about product development, shipping agencies, and our other businesses.
Corporate Website: https://corporate.otakumode.com
Q: When will rewards be shipped out?

A: They are scheduled to be shipped starting in June 2019 after production is complete.
Q: What payment methods are there?

A: We accept credit/debit card and Paypal.
Q: Where will rewards be shipped from?

A: Rewards will be shipped directly from Tokyo Otaku Mode in Japan.
Q: Why can't I press the "Reserve" button?

A: Please ensure that you have filled out your payment method and shipping information and try again.
Q: Are the rewards that ship to Japan and ship internationally different?

A: No. The rewards are the same. The only difference is the shipping cost.
Q: How will you ship the rewards?

A: Rewards will be shipped by EMS.
Q: Will I need to pay any additional import duties, VAT, customs taxes, or local handling fees when receiving my reward?

A: Depending on your country's customs laws, you may be required to pay a tax before obtaining your package. In some areas, such as the United Kingdom and France, the local postal service may charge an extra handling fee for processing packages affected by customs taxes. Payment of customs taxes and any possible handling fees is the responsibility of the purchaser.
Q: Can I change my Shipping address?

A: Shipping address can be changed via your [My Projects](https://otakumode.com/projects/profile/myprojects) page. Please note that the shipping address is no longer changeable after we enter shipping preparations. The option will disappear once we enter shipping preparation.
Q: Can I cancel any order?

A: We do not accept cancellations.
Q: What should I do if the package for my product arrived damaged?

A: The package is for protecting the actual product, and cannot be exchanged.