Fukuda Naoto, who illustrates the manga adaptation, has released a visual celebrating the good news.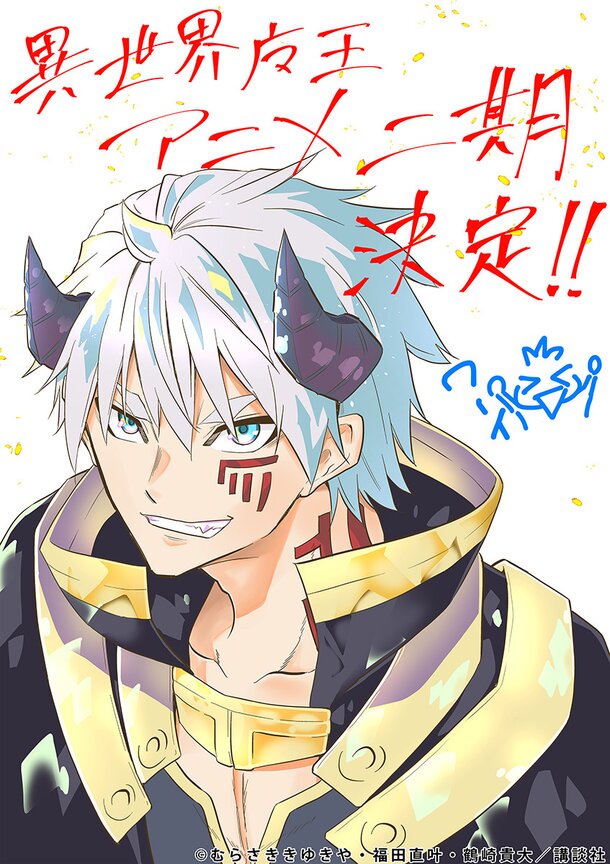 Inspired by Murasaki Yukiya's series of light novels, the first season of the TV anime adaptation aired in 2018. It follows protagonist Sakamoto Takuma, who finds himself summoned to the world of a game as his character, the Demon Lord Diablo. Originally intended to be the slave of two girls, their spell rebounds, making him their master instead.
Titled How Not to Summon a Demon Lord Ω, the new season will be co-produced by Tezuka Productions and Okuru to Noboru, with Kuwabara Satoshi to direct. Fudeyasu Kazuyuki and Kaneko Shizue will return to provide scripts and character design respectively.
It was also confirmed that the following cast members will reprise their roles for Season 2: Mizunaka Masaaki as Diablo, Serizawa Yu as Shera, and Waki Azumi as Rem.
(C) Murasaki Yukiya, Kodansha / How Not to Summon a Demon Lord Ω Production Committee