Anime is more popular than ever before all around the world. We talked to some of the studios who actually produce anime to hear some of their thoughts about anime production and a few backstage stories too. This interview series is produced as part of a collaborative project between anime news site Anime! Anime!, Tokyo Otaku Mode, and Chinese language site Bahamut.
Check out the rest of the interviews here.
******************************************
WIT STUDIO's representative works: Attack on Titan, Seraph of the End, Kabaneri of the Iron Fortress, The Ancient Magus' Bride, After the Rain, and The Empire of Corpses.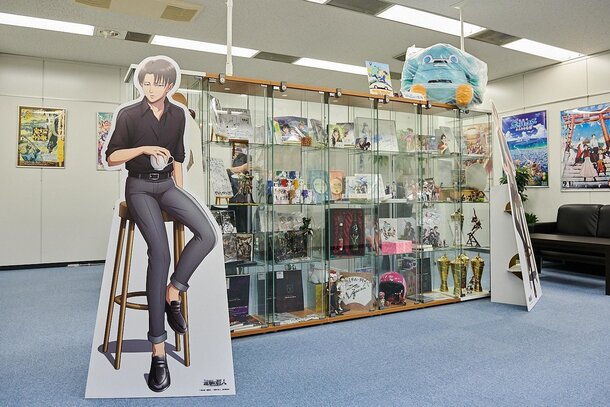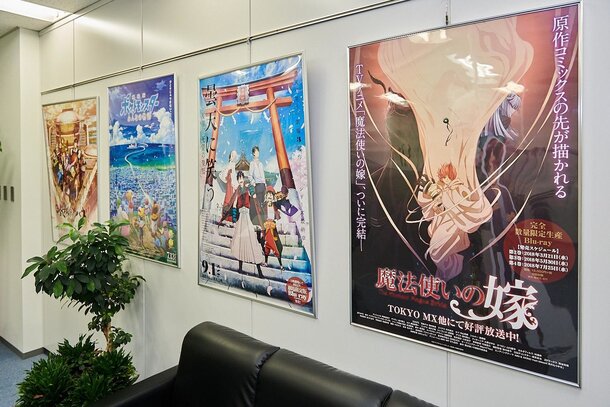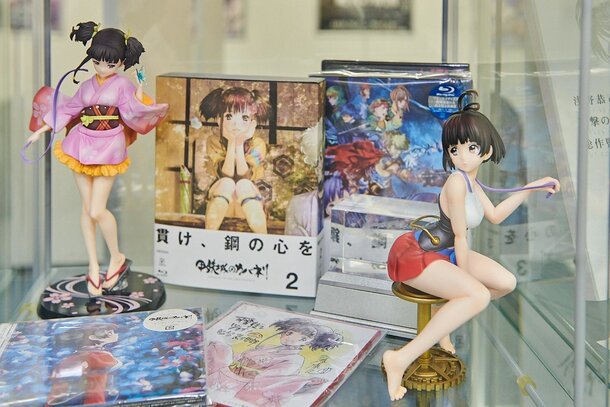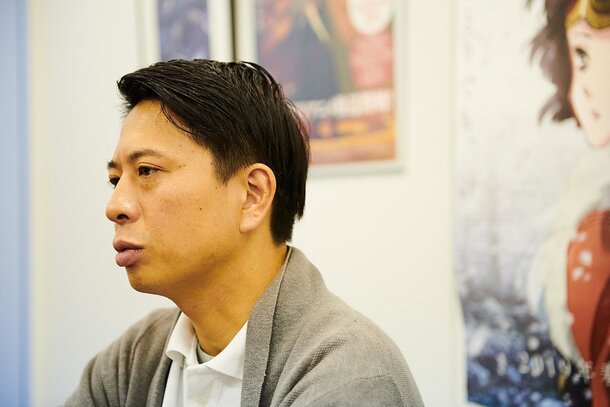 A Masterstroke in Setting up the Studio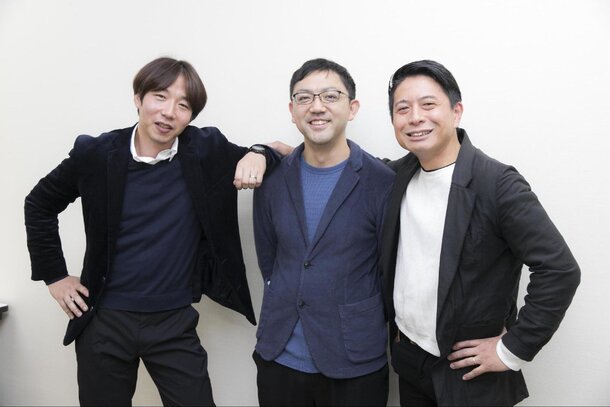 - First of all, would you tell us a little about the beginnings of WIT STUDIO?
Nakatake: It started when I was working at Production I.G. with bringing together some freelance creatives. From Le Chevalier D'Eon we got WIT STUDIO's key artist, Takaaki Chiba, Kyohei Tezuka, and designer Tomomi Ozaki. Then Sengoku Basara became a hit and was followed by Kimi ni Todoke. We handled our first original project, Guilty Crown, in 2011 and brought in new people with each subsequent project.
All that time WIT STUDIO President George Wada was working alongside us. He's extremely smart and a great negotiator so he's able to bring together a lot of people and projects.
And then there's Kyoji Asano, our director and art department chief. He's extremely fast and produces high quality work as well as just being a nice guy. He's a real triple threat. After he joined us other animators followed him.
Getting those two together to form WIT STUDIO was a masterstroke.
The working environment at Production I.G. was extremely good, but, and I'm sorry to Production I.G., our desire to build our own brand and a new place for creators eventually won out. We all wanted to go somewhere new and had our sights set on making it a complete success.
Our Forte is Producing Work Which Has Power in Simplicity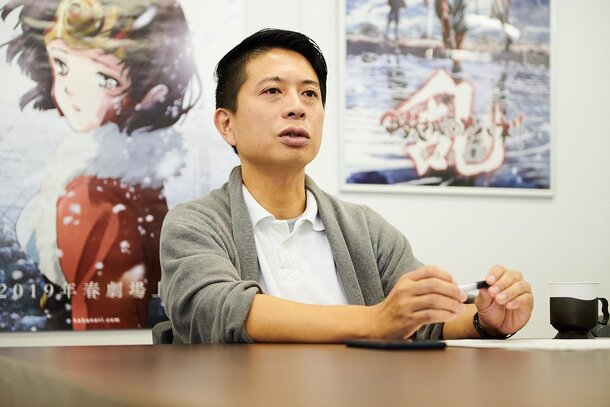 - Were you talking about what kind of studio it was you wanted to create?
We talked more about what kind of work it was we wanted to produce. We were always doing research and writing. We thought of it as creating work which had a kind of power in simplicity.
Nakatake: That's true of Sengoku Basara too. We were kind of fighting each other and the guys who shouted loudest won (laughs). We studied human movement and took inspiration from all kinds of sports; we were thinking of making the kind of work that might help with.
Kyoji Asano had previously worked on Ghost in the Shell and George Wada had produced Psycho-Pass. We wanted to push on making something even if it was simple. Among those projects was Attack on Titan. That was the one we thought was the best fit for WIT STUDIO.
- So the Attack on Titan team solidified under director Tetsuro Araki?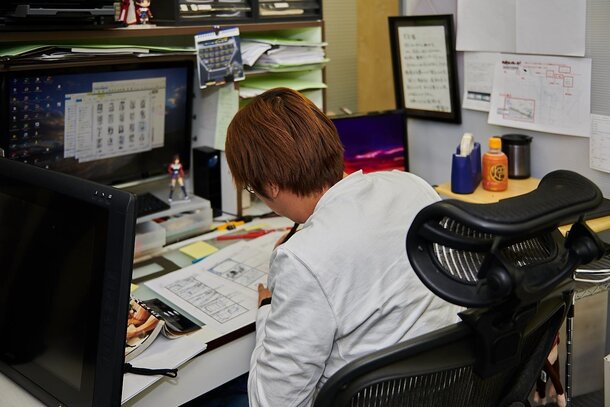 Nakatake: Yes. We were thinking of doing it with the main team from Guilty Crown - first there was Kyoji Asano and Satoshi Kadowaki, then we added Kabaneri of the Iron Fortress' character designer Yasuyuki Ebara and action animator Arifumi Arai.
The first season was hard going. We'd taken the position that 2D animation was very important to us but at the beginning we just didn't have that kind of infrastructure. When we'd finished the final frame we still had a lot of corrections and there were a lot of other problems so it was really hard work. The staff really suffered. Even thinking of it now still sends a shiver down my spine.
Recently we've been able to stabilize the animation section and retakes are now going well. It's still early days, but we're getting closer to the ideal that everyone is striving for.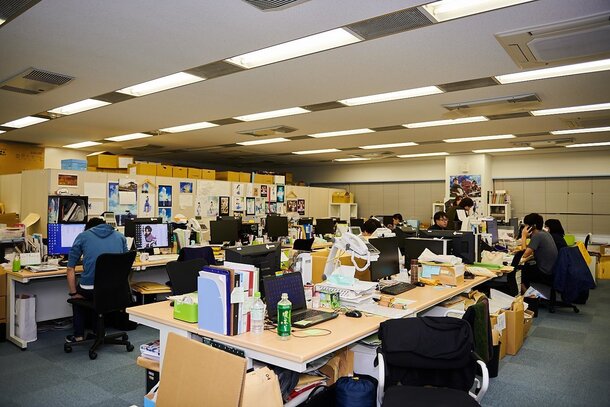 - Could you explain to us what part of the working environment you're concentrating on?
Nakatake: For instance - we want everyone on the same floor. The production team and the creatives all working together on the same level. We can reduce the level of miscommunication and emotional conflicts. Kind of like "This is the best you can do?", or "eh, giving up now?", that kind of thing.
Among the creatives there are a lot of veterans and a lot of youngsters among the production assistants. It's really tough on them. There's a lot of stuff to do and a lot of things they don't know; they have to work with their bosses all around around them and just a lot of people around in general. Therefore it's really important to create an environment where you can tell everyone is really giving it their all.
Kyoji Asano and his team are concentrating on training artists and looking for applicants for positions in animation, and inbetweeners and cleanup. Animation requires a training period but it's a new approach we're trying where you can become a professional animator right away.
The production team have been thinking in-betweens and cleanup are completely separate from animation so we're giving it a try this way.
At the end of the film for the retakes, the inbetweeners and cleanup team are extremely busy. If it weren't for them you wouldn't be able to create a stable film, it's touch and go. Thanks to all their hard work the frames stand up.
We want to create something stable but also feel as if we should be developing something to shake the soul.
It All Started With Berserk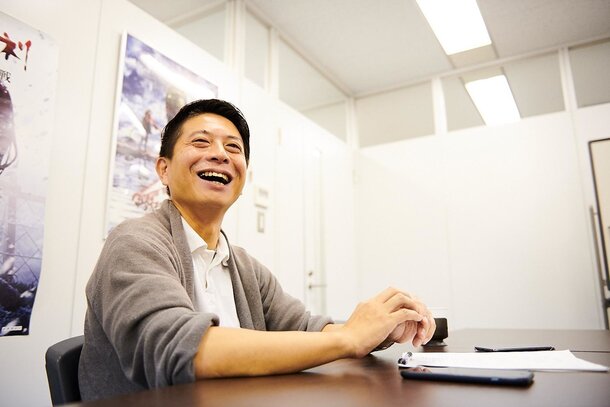 - Could you please talk a little about your personal path into the industry?
Nakatake: I've watched anime and read manga since I was a child. One of the manga I really loved was Kentaro Miura's Berserk. If there was a one-shot manga released I devoured it right away. If I had a bit of pocket money I'd buy the tankobon. The well-known TV anime came a bit later.
When I grew up and looked at the staff list on Berserk, I realised how amazing it was. Yoshihiko Umakoshi handled character design, Norihiro Matsubara and Yuriko Chiba were animation directors, Kazuya Murata directed. Kazuya Tsurumaki directed the very first episode. It's a fantastic roster of talent. I think it must have been tough for them like it was for us on Attack on Titan, but it's a wonderful series and it's still with me all these years later. Substantial works really stand the test of time.
After I graduated high school, I delivered papers while studying at a specialist university. I listened to the stories of lots of creators and just as I was deciding what it was I wanted to do I thought making films might be fun. Shooting by myself, editing by myself, adding music, etc. It's tiring but fun.
After that I thought I might be able to make films. The reason I chose animation was on the advice of my mentor who told me I might be better suited for it. Though maybe they just didn't want to hurt my feelings (laughs).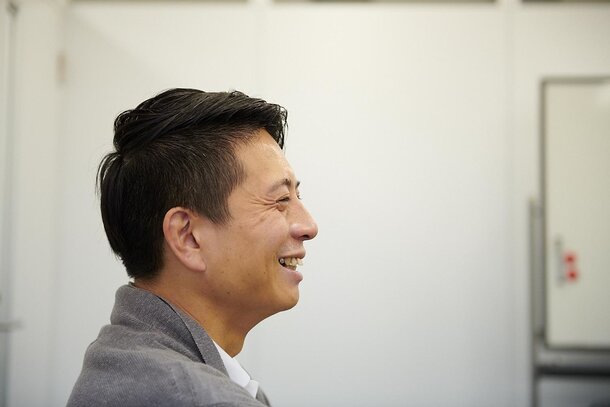 - Maybe it was a bit harsh (laughs)
Nakatake: Yes. Firm but constructive. After that I joined Production I.G. The first thing I worked on was the Surveillance Kanshisha game. I saw so many fantastic pieces of artwork from the animators. The special effects from Hisashi Ezura who often worked with Mamoru Oshii too.
The gunfights that Ezura photographed were awesome even in the rushes. Can pictures really be that good? And in motion! That's the kind of impact they hand. I saw such amazing stuff right away that my desire to work in animation only deepened.
There was Tokuyuki Matsutake too. His lines are so delicate and he has the ability to put everything together so precisely. They're the kind of images no one else could make. Tensai Okamura, Hiroyuki Nishimura - all the great Japanese directors. It was such a privilege to be allowed to work alongside them from when I was so young.
The Evolution of WIT STUDIO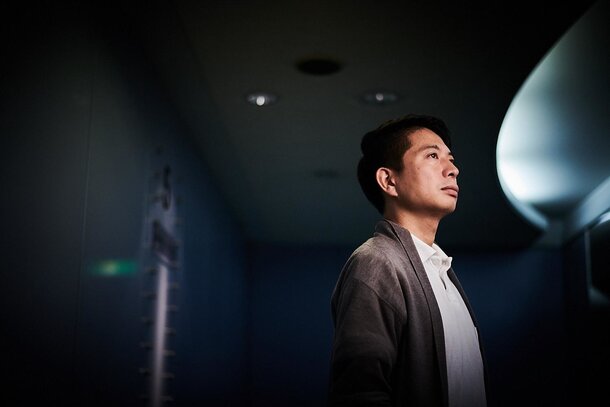 - Thanks to streaming services like Netflix and Amazon, anime is becoming more popular both in Japan and abroad. In the current environment, what is most important to an anime studio?
Nakatake: An anime company has to develop anime and be independent. You have to create an environment where creators can create. Also, I think it's a good idea to widen the scope and capabilities of the studio as well.
That's what I meant about creating an environment where people could give their all. Generally speaking people enter the anime industry because they want to make things. Up to now, it's been the kind of work that you leave to the producers, but starting from scratch as a studio we want to try picking up new knowledge as we go so that we can create the right kind of environment.
We're also making an effort with "Ani Sta" animation studio meetings*
*Anime Studio Meetings are events where the studio, fans, and aspiring professionals can come together such as anime fan thank you and recruitment events. The first Animation Studio Meeting of 2019 was a collaboration between Mappa, CloverWorks, and Comix Wave Films held on Jan. 27 in Tsukuba, Ibaraki and on Feb. 9 & 10 in Akihabara.
WIT STUDIO has also set up a satellite subsidiary in Tsukuba, Ibaraki to train new staff under the supervision of animator Tanaka and Yamada from production. Both I and Kyoji Asano hail from Ibaraki originally. Cooperating with the prefecture and Tsukuba, we want to help people develop and generate some good news.
Fundamentally, I Like Animators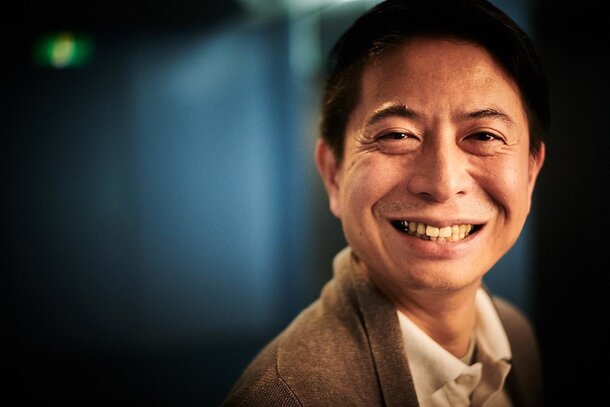 - A question from an overseas fan: "What is the most fun thing about creating anime?"
Nakatake: The real joy of the work is the recruitment. This person for this project - can they create something to satisfy the fans. That's how I select staff.
Fundamentally, I like animators. If I ask this animator to animate this scene, I know it's going to be good - just thinking about that is fun in itself.
I like to ask talented animators to handle the scripts and storyboards for important scenes. Along with the cast, of course. If this person draws it, it'll be amazing. Actually, when the viewers like the movie that's great too, but there are weeks when you're not really feeling confident and it seems like no one has anything to say.
When you feel really confident, you want to tell everyone to watch and that's a great feeling. It's a cycle.
- Finally, is there anything you'd like to say to fans across the world who've been enjoying WIT STUDIO anime?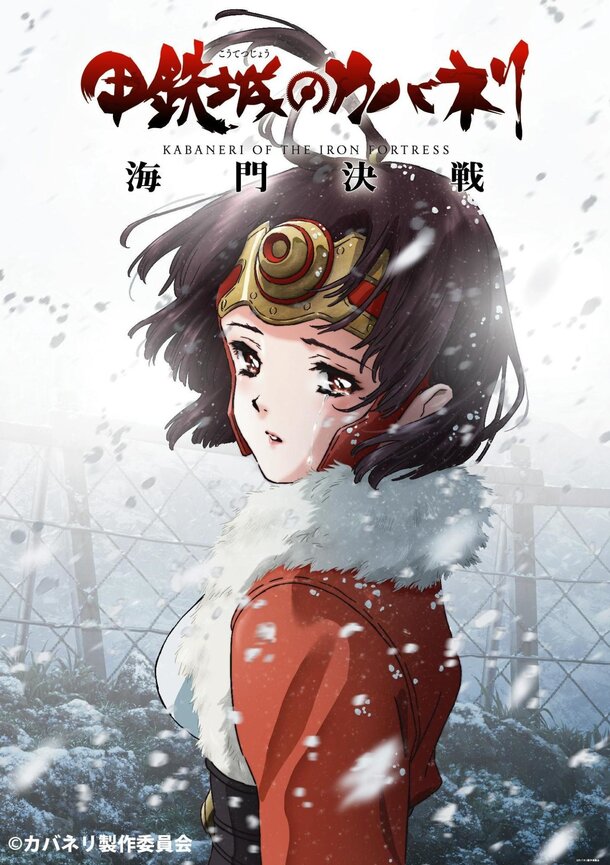 Nakatake: We have the Kabaneri of the Iron Fortress: The Battle of Unato movie coming out this spring. Tetsuro Araki is handling the script and storyboards for the first time with Ichiro Okouchi organizing, and from what I've seen so far the storyboards look amazing. I think it's really bringing out the best in Tetsuro Araki's direction.
We're also working on more Attack on Titan, Vinland Saga, and preparing original projects for 2019 and 2020 that we hope fans will enjoy. We're just going to make a lot of anime.
It would make us very happy if people carry on watching our shows!
We're currently running a project in which fans who read the interview can participate in which will allow you to send messages of support and gratitude directly to anime studios!
You can only support them through this within the official Otaku Coin app as a project within Otaku Coin, a community currency that Anime! Anime! is also a partner company in planning. Join in on supporting the anime studios after downloading the app.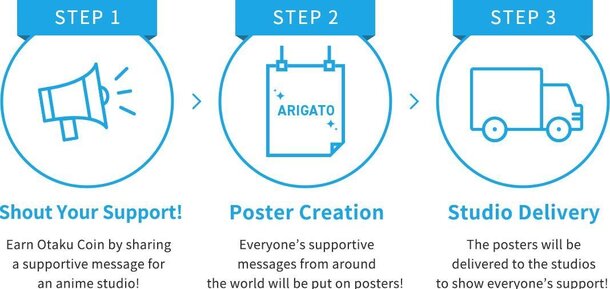 Download the official Otaku Coin app from here!