Mecha franchise Macross is adding another entry to its impressive list of titles with a new Macross Delta film! Aside from a visual for the movie, no other details were released, meaning fans will have to stay patient to hear about its story and release date.
The big news was revealed at a live event along with an announcement for two "Macross Crossover Live 2019 at Makuhari Messe" concerts to be held on Jun. 1-2 in 2019. Iconic singers of every Macross TV anime will be featured, including Nakajima Megumi (Ranka Lee) and May'n (Sheryl Nome). Fans can apply for the concert's first round of advance tickets through a lottery on the official website.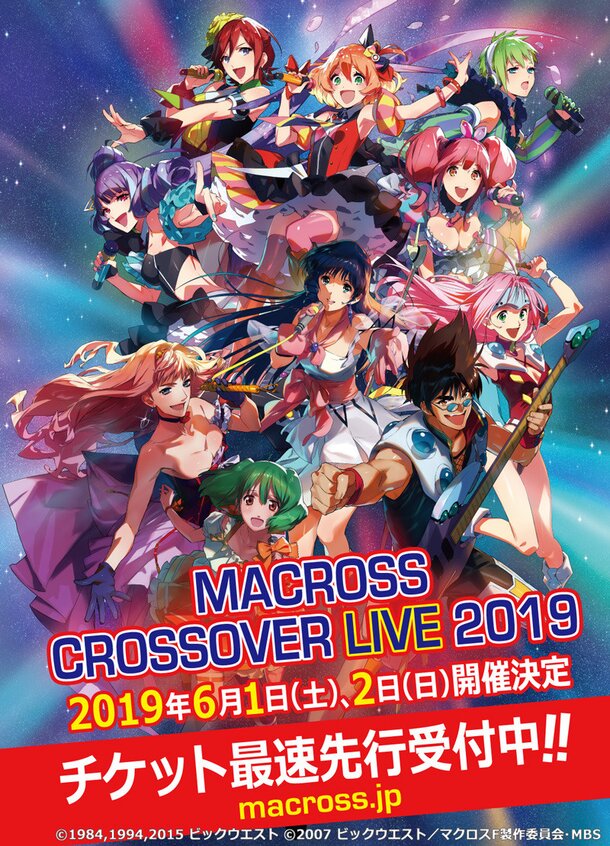 A collab cafe event titled "Walkure Cafe 2018" will also be held from Nov. 3-25 at Harajuku's AREA-Q to celebrate the release of the "3rd Live Walküre wa Uragiranai" Blu-ray and DVD.
(C)1984,1994,2015 Big West (C)2007 Big West / Macross F Production Committee・MBS (C)2017 Big West / Macross Delta Movie Production Committee