Popular swimming anime Free! has released the main visual for its third season, featuring new characters set to make their debut!
With Haruka in the center, the image features all the major characters brought back together including Makoto and Rin as well as Nagisa and Rei in the back with some new characters.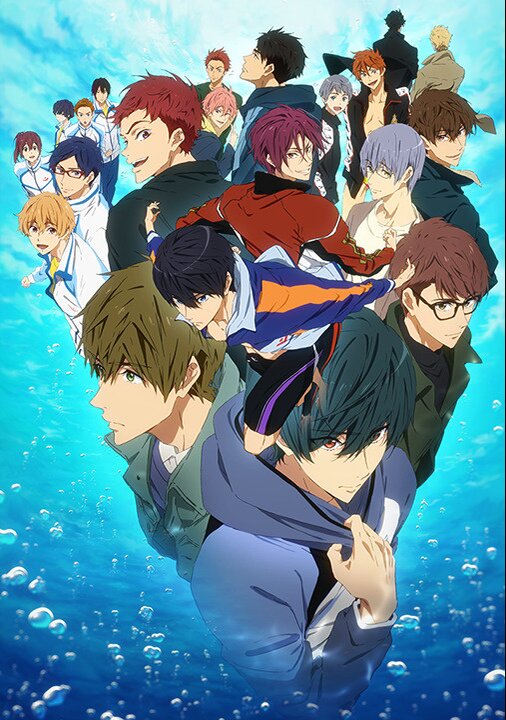 Additional cast members were also confirmed, including Abe Atsushi as new student Hayahune Romio, Matsuoka Yoshitsugu as Ishirugi Shizuru, and Hirohashi Ryou as Kunikida Ayumu.
(C) Ooji Kouji, Kyoto Animation / Iwatobi Fan Club