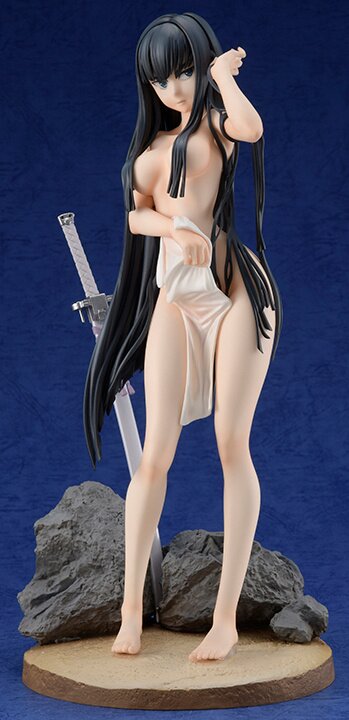 Up first is the beautiful yet unyielding Satsuki. Standing as though she's just gotten out of the water, fans are offered the heart-pounding view of her shapely body as her dark locks cling onto her. Thanks to her bath towel and conveniently placed hair, she's not completely exposed… but Satsuki likely wouldn't care anyway, with her expression hinting that the situation is a mild inconvenience at worst.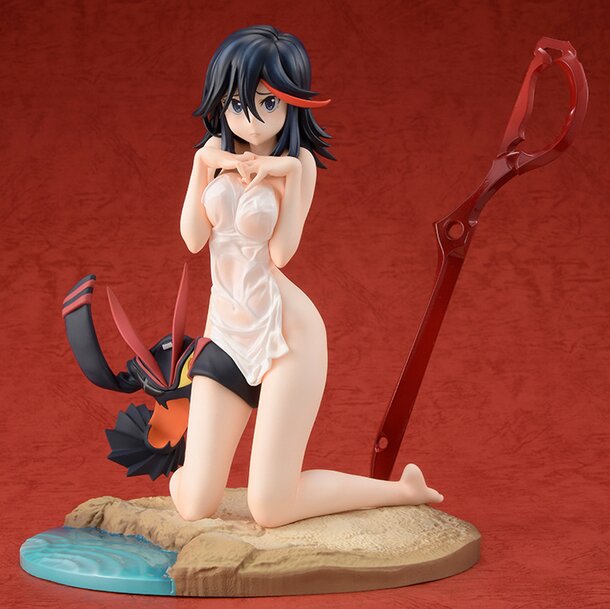 It seems that Matoi is feeling much more bothered, though, judging from her flustered and worried expression. Kneeling by the water, the only object saving Matoi is her own almost see-through bath towel, though it seems completely soaked as it clings to the front of her body.
Both were manufactured by AMAKUNI, who used a special method to ensure exceptionally smooth skin to drive home the soft and sensual nature of the scene.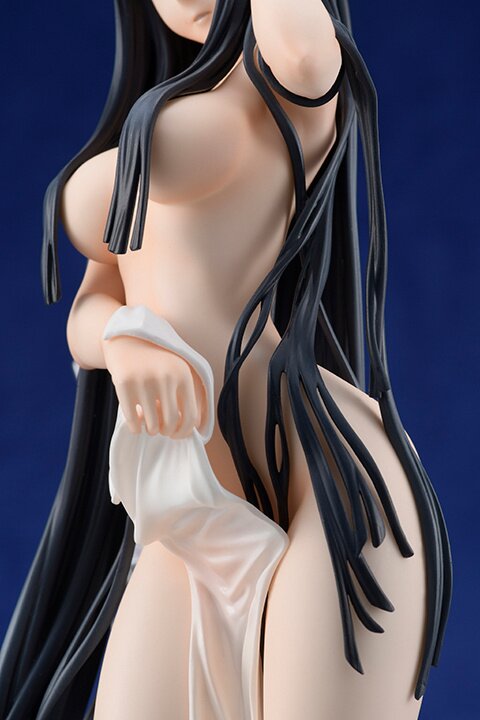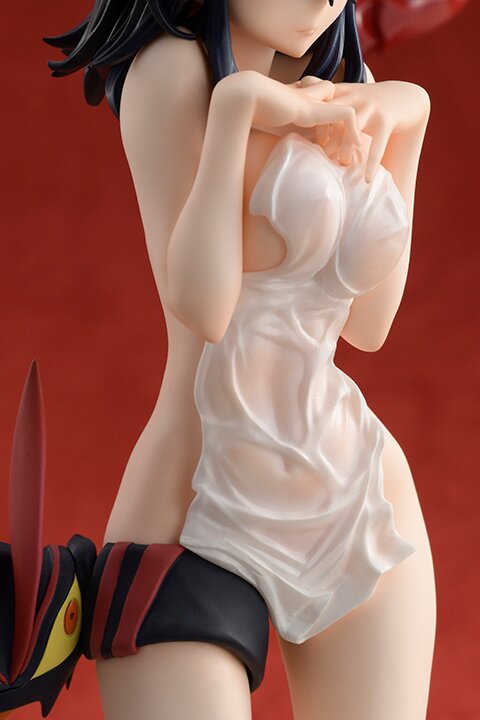 The girls have also brought their weapons and Senketsu, Ryuko's Kamui, is present too.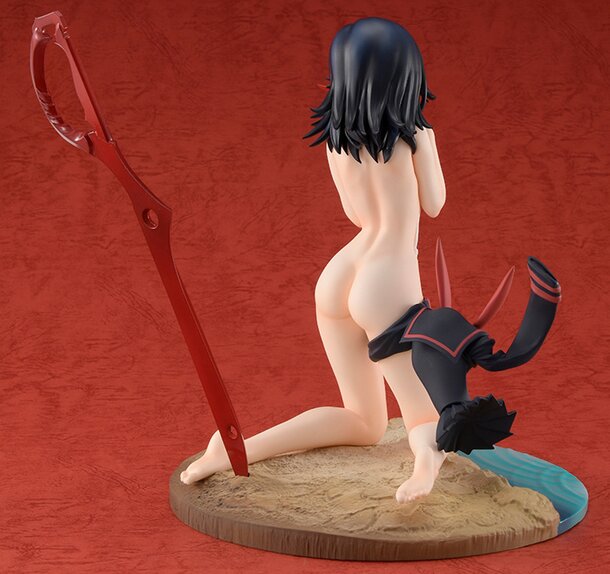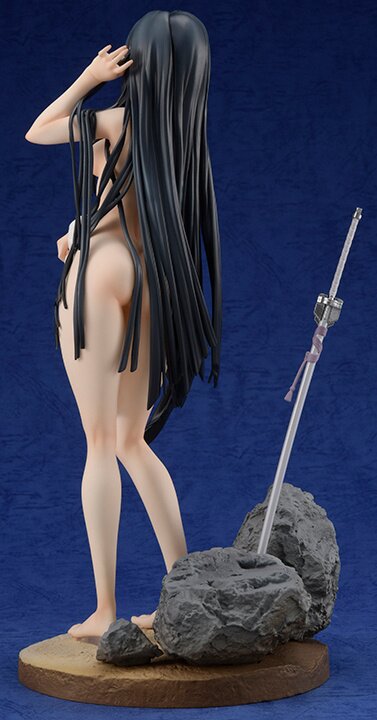 Kill la Kill Matoi Ryuko Onsen Zanmai Ver. / Kill la Kill Kiryuin Satsuki Onsen Zanmai Ver.
Preorder Deadline: May 15, 2018
Release Date: Nov./Dec. 2018
Price: 11,880 yen (separate figure) / 22,760 yen (set)
Manufacturer: AMAKUNI
Seller: Hobby Japan
(C)TRIGGER / Nakashima Kazuki / Kill la Kill Production Committee