It's now possible to interact with Taichadon's original design for this year's Snow Miku, "Crane Priestess", through the Nendoroid's selection of shrine priestess accessories, including a Kagura bell and fan for traditional priestess dances, as well as a folding fan.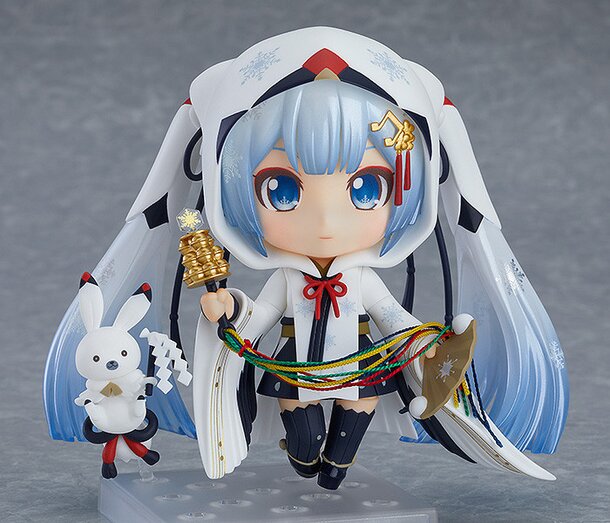 It also comes with three different facial expressions - standard, wistful, and prayer.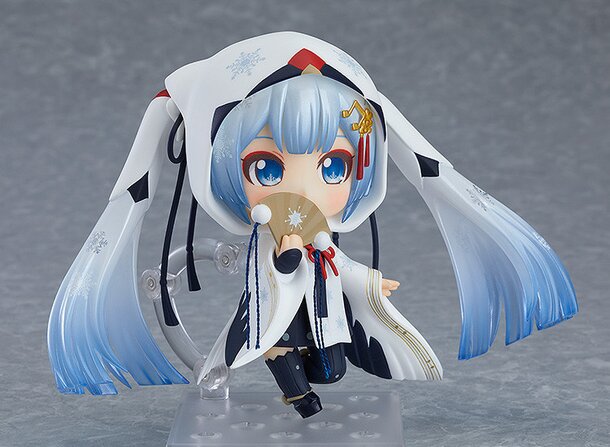 She even comes with a broom so you can have her cleaning the temple with the custom diorama base which features a paved road and arch.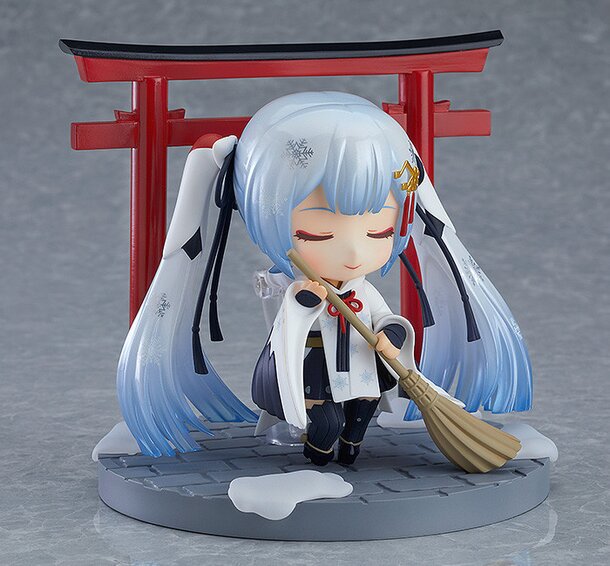 The figma also comes with a variety of accessories including the kagura bell, folding fan, Shinto staff and tamagushi.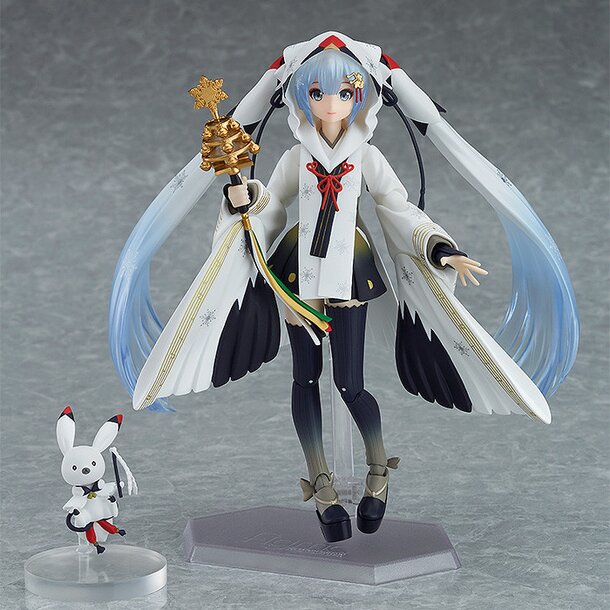 You can also remove her hood and make use of the alternate parts to display her kneeling in prayer.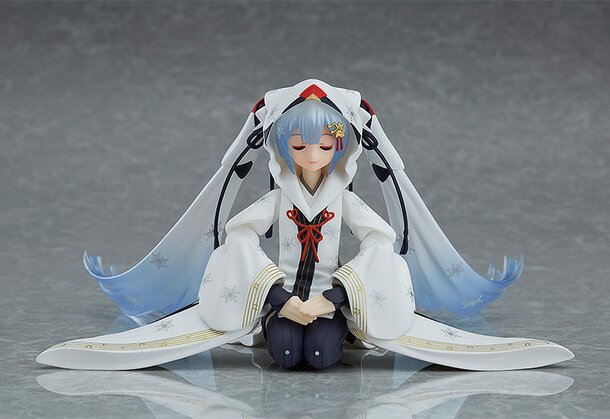 Both the figma and Nendoroid come with a cute mini figure of Rabbit Yukine, who was originally designed by nekosumi!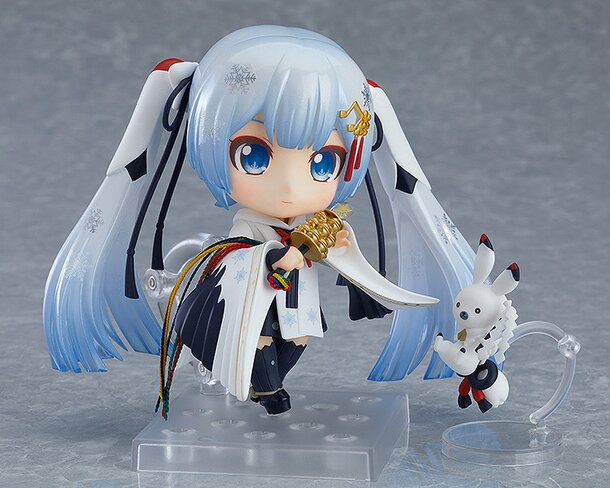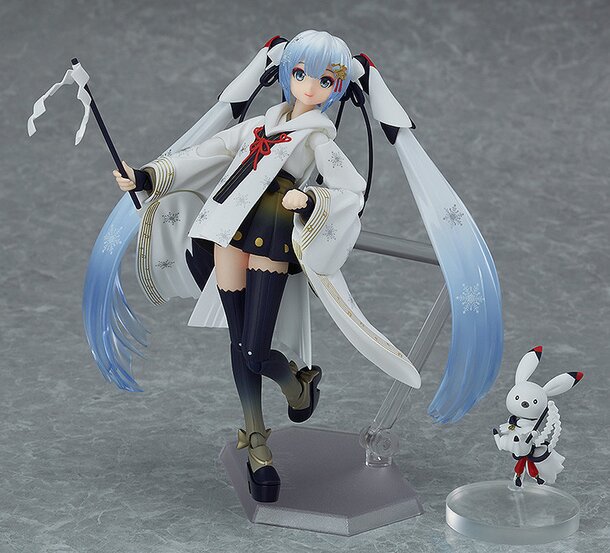 Preorders are available at the Goodsmile Online Shop (Nendoroid/figma), with an expected shipping date of Jul. 2018 for both.
雪ミク&ラビット・ユキネ衣装原案2018:鯛ちゃどん
ラビット・ユキネ原案:nekosumi
© Crypton Future Media, INC. www.piapro.net