The "One Piece Kumamoto Restoration Project", held in cooperation with various municipalities across Kumamoto prefecture, is to continue in 2018!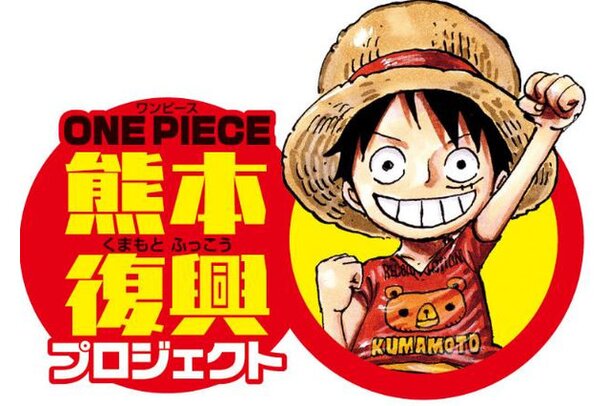 Kumamon, Kumamoto prefecture's PR mascot character, visited the editorial department of Weekly Shonen Jump on Nov. 6 to express thanks for and request further help in restoring Kumamoto, to which editor-in-chief Nakano Hiroyuki readily agreed.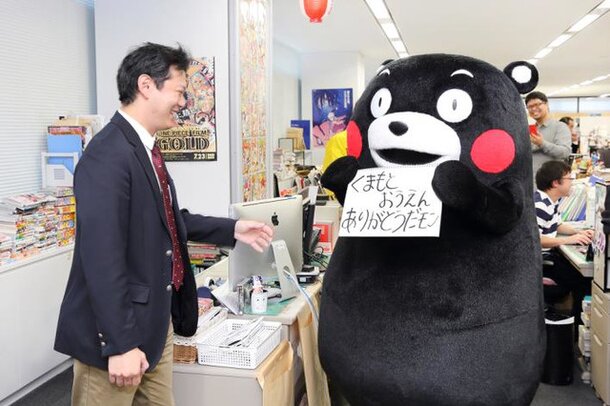 "One Piece Kumamoto Restoration Project" was launched in November 2016 to bring Kumamoto back to its former glory after the devastating series of earthquakes that hit in April 2016. It originally ran until March 2017, but due to the unwavering support it received from in and outside Kumamoto, the project is now back!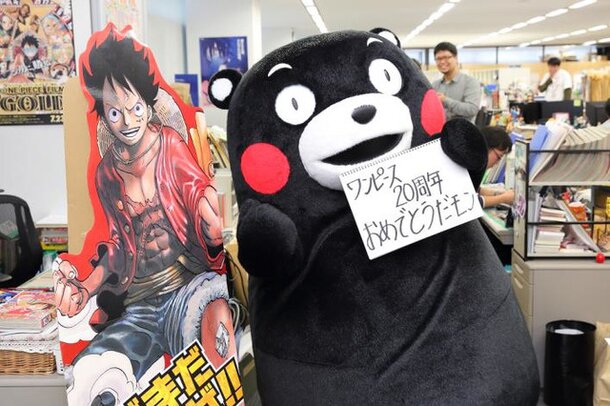 Residents of Kumamoto prefecture are grateful to One Piece for lifting their spirits and giving them courage. Also, did you know author Oda Eiichiro hails from Kumamoto himself?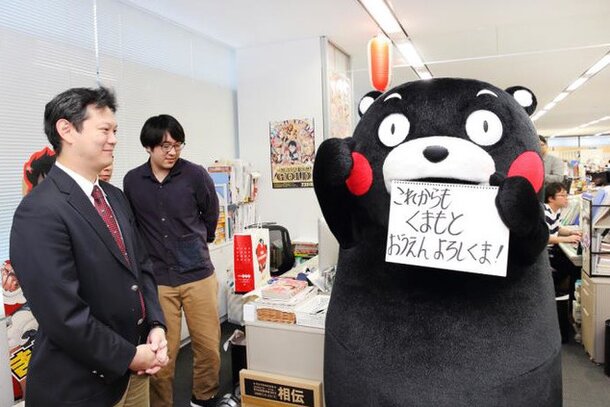 The first project attracted visitors with original One Piece goods, wrapped trains running along Kumagawa Railways and Minamiaso Railways lines, and stamp rallies held in three areas, which helped in collecting funds for the heavily afflicted town of Mashiki and Kumamoto Castle among others.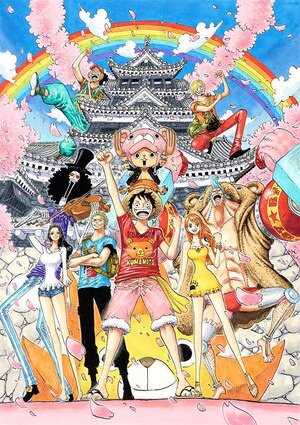 We don't know yet what the new project holds in store, but details will be announced in Weekly Shonen Jump, the official One Piece website, as well as Kumamoto prefecture's homepage, so stay on the look-out for follow-ups!
(C) Oda Eiichiro / Shueisha (C) 2010 Kumamoto prefecture Kumamon