Kotobukiya is releasing two new versions of their Puella Magi Madoka Magica Cu-poche figures in March 2018 based on their Rebellion appearances: Kaname Madoka ver. 1.5 and Akemi Homura ver. 1.5!
The Cu-poche line condenses fan-favorite characters into pocket-sized, poseable figures with chibi dimensions. Their feet are also magnetic, specifically designed to work with the base, and when paired with all of the accessories each figure comes with, you can recreate all sorts of moments!
This new 1.5 version of Kaname Madoka comes with changed joints and a few changes within her accessories, including a new grinning expression.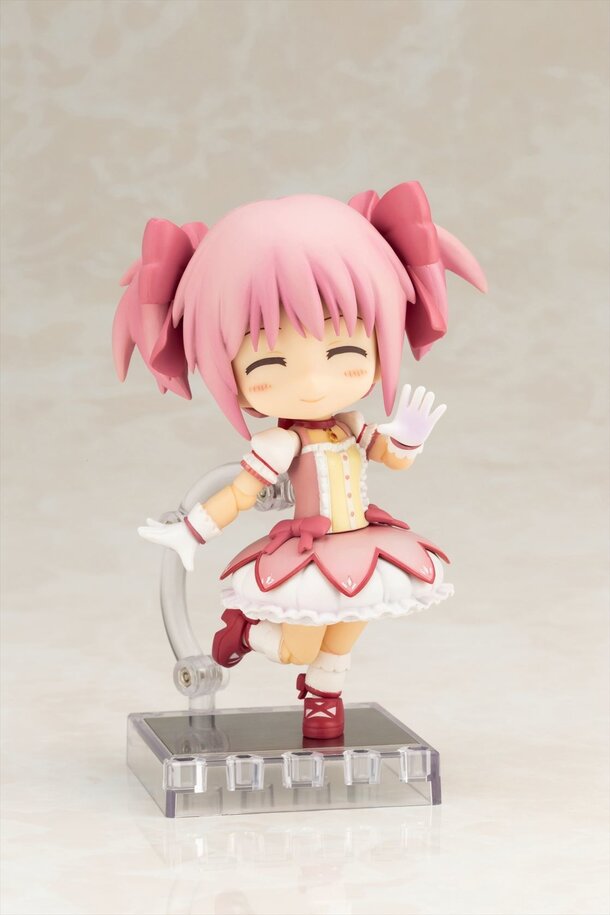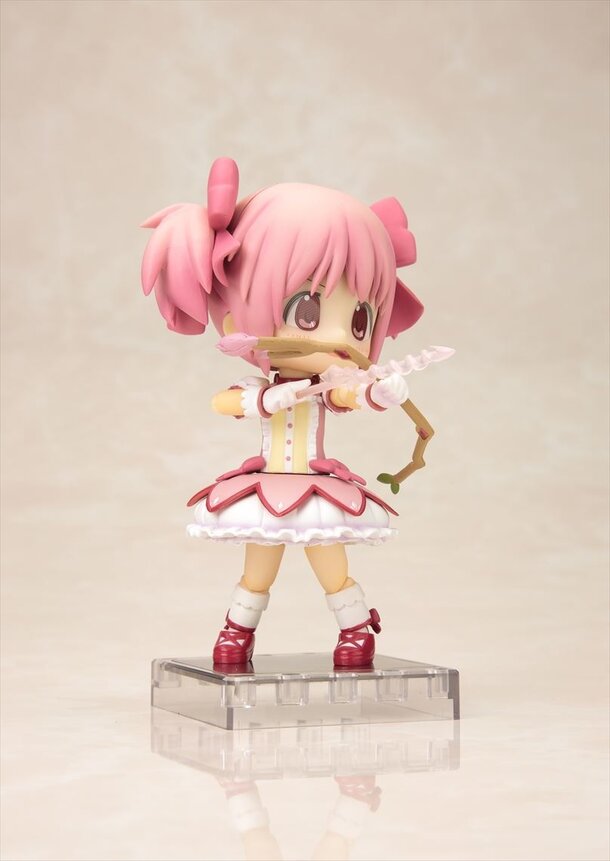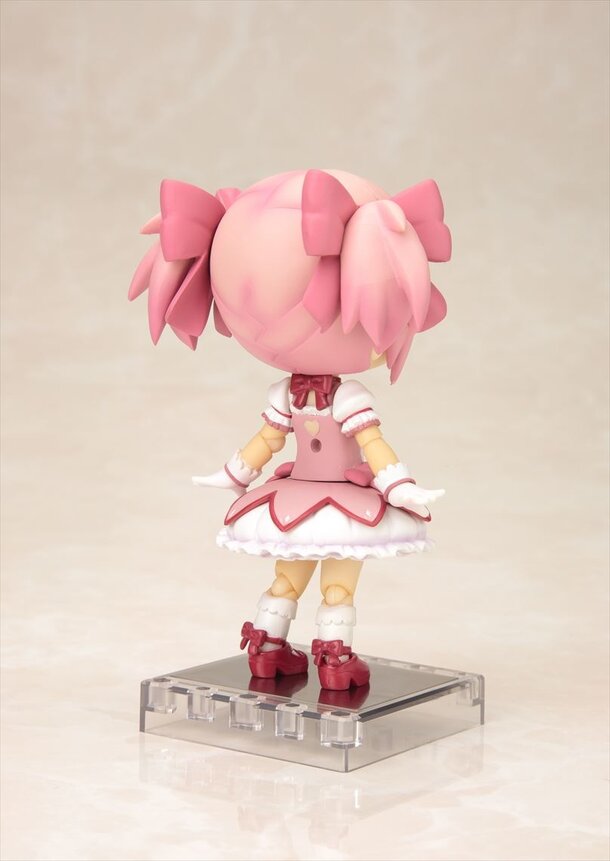 Likewise, the new version of Homura also features changes with her accessories and joints including a matching grinning expression!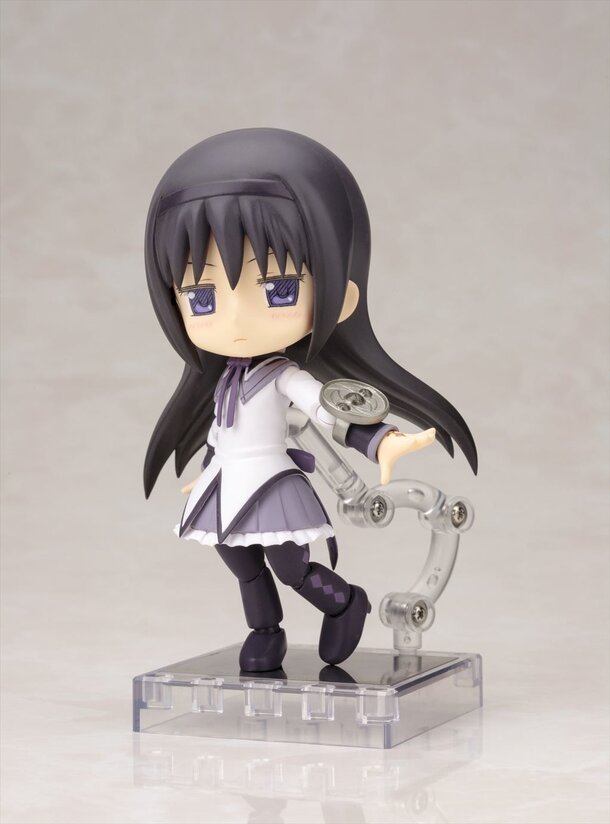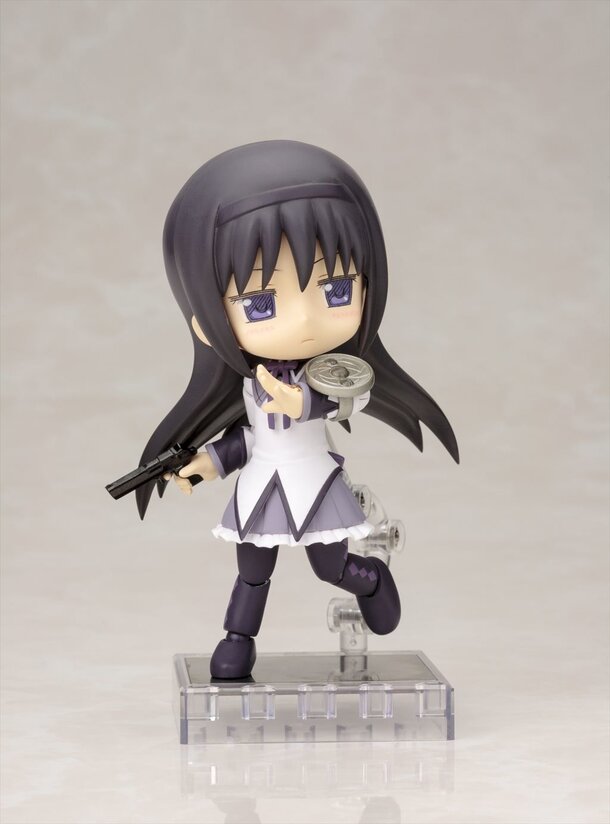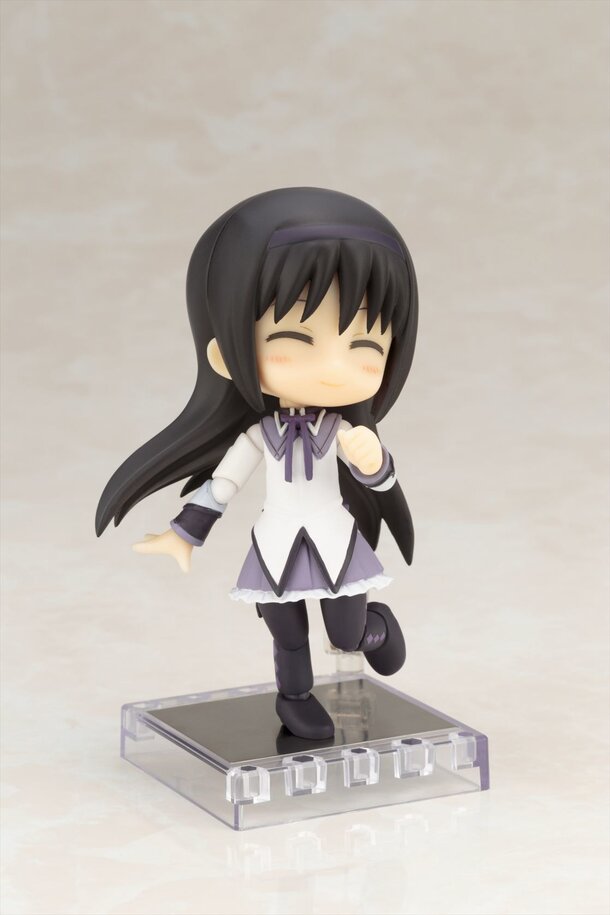 Cu-poche Kaname Madoka ver.1.5
Size (approx.): 110mm
Accessories: Bow and Arrow, Kyubey, 3 Facial Expressions (Smile, Smug, Grin), Replacement Wrist Set (Palm, Gripping Hand), Special Base (For Magnetic Feet), Poseable Arm Stand Set (Brace, Extension Parts for Long Hair, Arm for Bracing, Extension Parts (Small・Plump)), Zipper Bag for Storage
Price: 4,500 yen each (before tax)
Release Date: Mar. 2018
Product Page: https://www.kotobukiya.co.jp/product/product-0000002718/
Cu-poche Akemi Homura ver.1.5
Size (approx.): 110mm
Accessories: Shield, Time Bomb, Handgun, Rocket Launcher, 3 Facial Expressions (Neutral, Smile, Grin), Replacement Wrist Set (Palm, Gripping Hand, Right Hand for Holding Guns, Left Holding Hand, Time Bomb Hand), Special Base (For Magnetic Feet), Poseable Arm Stand Set (Brace, Extension Parts for Long Hair, Arm for Bracing, Extension Parts (Small・Plump)), Zipper Bag for Storage
Price: 4,500 yen each (before tax)
Release Date: Mar. 2018
Product Page: https://www.kotobukiya.co.jp/product/product-0000002719/
(C) Magica Quartet / Aniplex・Madoka Movie Project Rebellion