It's time for the 5th entry in Kotobukiya's Pokémon figure series! Joining this time is protagonist Hilda (Touko) of Pokémon Black and White based on Ariga Hitoshi's illustration.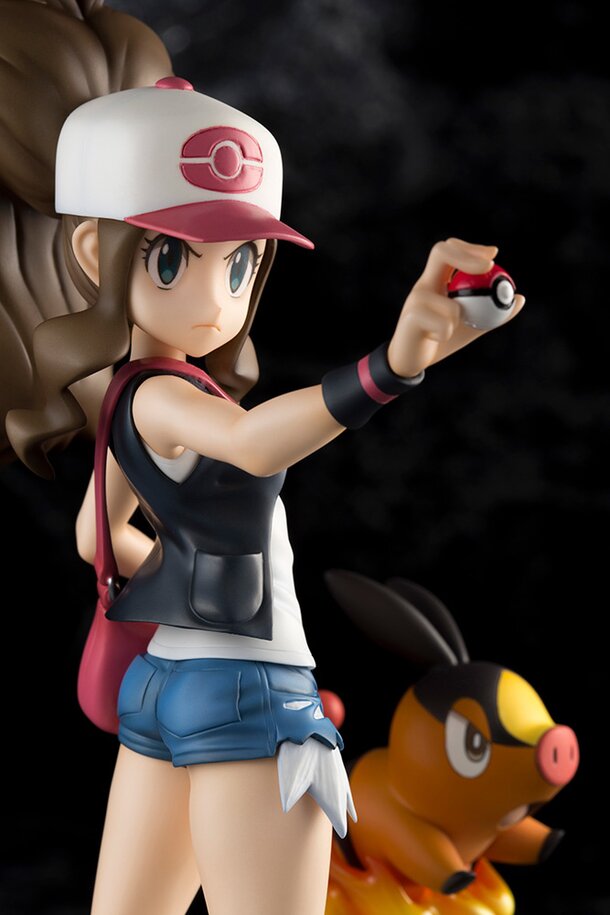 With her poofy ponytail and shorts, Hilda isn't just cool, but also ready for action! The molding brings out her muscles and also gives fans a chance to see details on her clothes that you usually can't in-game. With a fearless expression and Poké Ball in hand, she looks down to battle!
Accompanying her atop semi-transparent fire is the lively Tepig (Pokabu)! He's adorably small and will fit in the palm of your hand~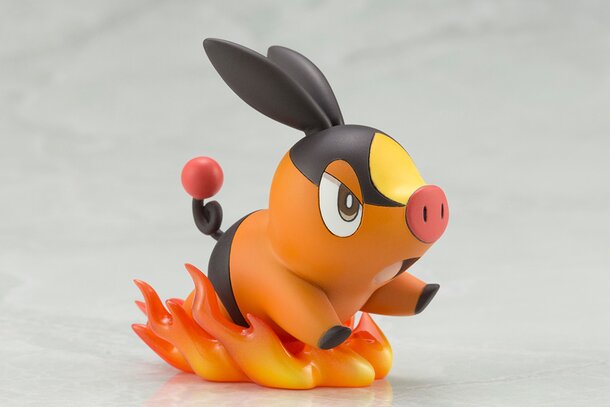 You can set her up with the ARTFX Rosa and Snivy set going on sale in December and enjoy the differences between the regions~ Be on the lookout for other upcoming releases in the Kotobukiya Pokémon series, too!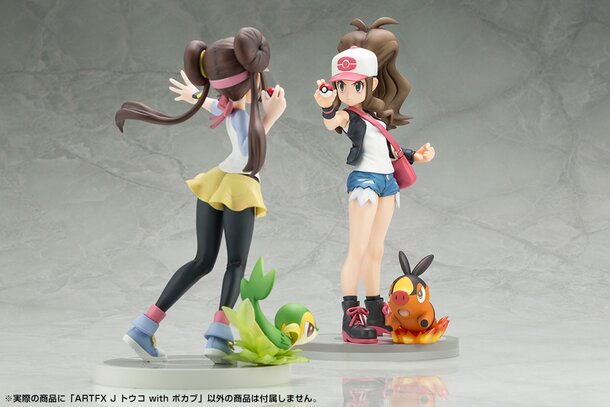 (C) 2017 Pokemon. (C) 1995-2017 Nintendo/Creatures Inc./GAME FREAK inc.