Arma Bianca has opened orders for two Girls und Panzer shirts on Amnibus, an online store offering original products, as well as orders for previously sold out items. Arma Bianca is dedicated to offering items based around the concept of items you can enjoy every day, and orders for these Girls und Panzer shirts opened on Amnibus on Tuesday, Dec. 27.
▼Goosefish Camouflage Casual Shirt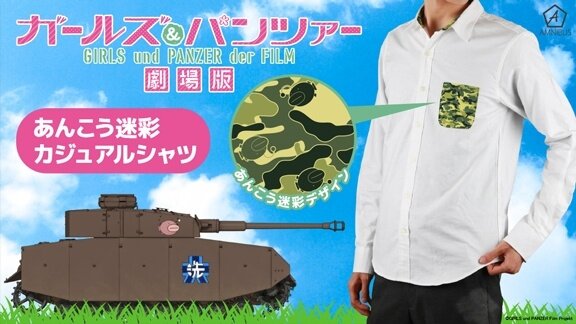 This casual shirt is made of pleasant-feeling Oxford material, livened up with originally-manufactured goosefish camouflage on the collar and breast pocket. It's a high-quality item that's manufactured entirely in Japan.
Price: ¥6,480 each plus tax
Sizes: M, L, XL
Material: 100% cotton
▼Sensha-do Alliance Business Shirt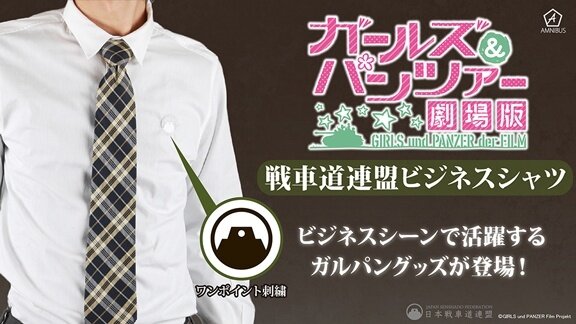 This business shirt features the logo of the Sensha-do Alliance embroidered on the chest! The embroidery is done in white thread, shining nonchalantly against the white shirt. Put this on in the morning to feel pumped with Sensha-do and bring that energy to your own battleground.
Price: ¥5,980 each plus tax
Sizes: M, L, XL
Material: 100% cotton
©GIRLS und PANZER Film Projekt