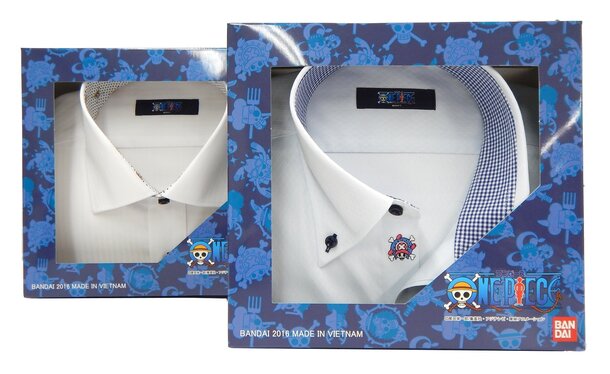 You can now get yourself a limited edition One Piece dress shirt courtesy of Haruyama's Perfect Suit Factory collection available at their P.S.FA stores.
Style+1! One Piece Dress Shirts with P.S.FA Quality!
P.S.FA has become known for its anime-themed merchandise with quality and style fans have come to love. Now they're working with one of the biggest franchises of them all - One Piece, loved by men and women, adults and children, all over the world. There are two designs available with the first featuring the series' best known characters Monkey D. Luffy and Tony Tony Chopper on the chest, and the other with a Straw Hats Pirates pattern on the inside of the collar.
Even the packaging is filled with One Piece charm so they make perfect presents for the One Piece fan in your life (especially if that fan is also you).
One Piece Character Dress Shirts