Come February 2017, Kotobukiya will be releasing collectible trading badges starring the main characters from the Tales series. More specifically, they'll feature artwork of familiar faces and scenes from Tales of Zestiria and Tales of Berseria.
In total, there will be two sets available. Both Vol. 1 and Vol. 2 will have a mix of the charming personalities from both Zestiria and Berseria.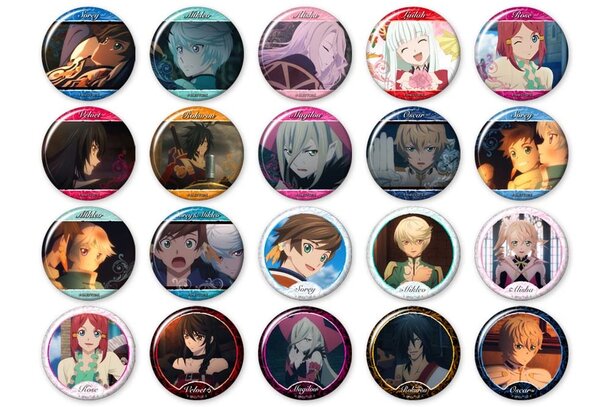 There are 20 badges in total to collect. While you can buy individual ones, you could also challenge yourself by relying entirely on the blind boxes! And to make the challenge a little more exciting, anyone who orders a blind box through any of the Kotobukiya shops will receive a special tin badge with a supersized diameter of 10 centimeters!
You can only get the special badge through the blind box available from Kotobukiya, so keep that in mind when you're deciding if you'll go for your favorite or if you'll try to collect them all!
[Vol. 1]
Features the characters Sorey, Rose, Mikleo, Alisa, Lailah, Velvet Crowe, Rokurou Rangetsu, Magilou, and Oscar Dragonia.
[Vol. 2]
Features the characters Sorey, Rose, Mikleo, Alisha, Edna, Lailah, Dezel, Zaveid, Velvet Crowe, and Magilou.