Kotobukiya presents the first figure of Velvet Crowe, the protagonist of the latest Tales of RPG game Tales of Berseria, releasing next March!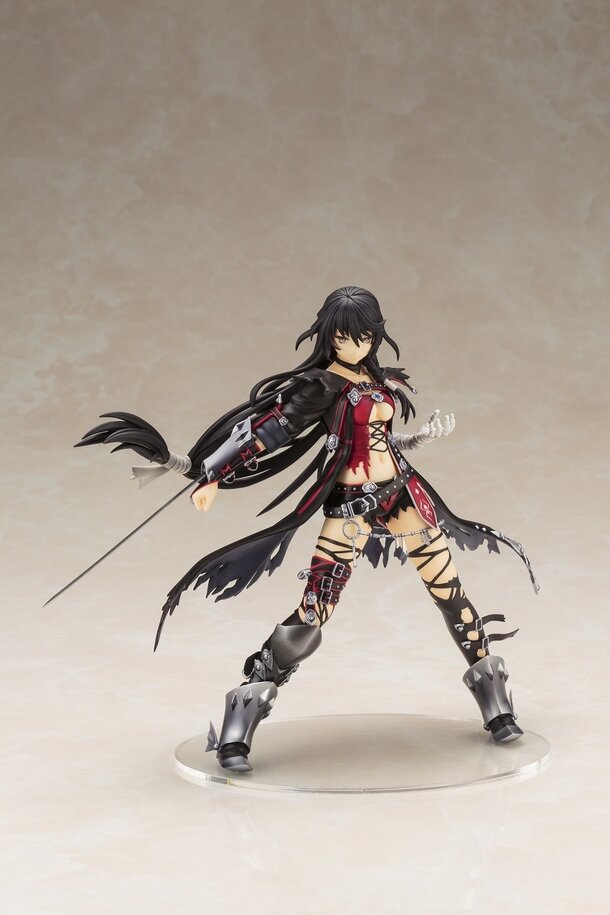 Featuring the protagonist Velvet Crowe, a girl with a werewolf's hand, this figure stays faithful to the image of Mutsumi Inomata's detailed illustrations. Having thrown her cape back, she calmly observes you with a hint of hostility in her eyes, blade in hand, keen for revenge. It also captures her strength and stubbornness well, and as the first Velvet Crowe figure to be released, this is a definitive piece for any collector. Velvet also comes with daemon hand parts exclusively on the Kotobukiya Shop!
Product Info
Product Name: Velvet Crowe
Height: approx. 202 mm | 8"
Price: ¥12,000 (plus tax)
Release Month: March 2017
Details Page
Purchase Velvet Crowe here!
©Mutsumi Inomata
©Kosuke Fujishima
©Bandai Namco Entertainment Inc.