Looking for fun things to do this summer? If you happen to be in Japan, pay a visit to the Rokko Garden Terrace (managed by Mt. Rokko Cable Car & Tourism Company, an affiliate company of Hanshin Electric Railway Co., Ltd.) from now until Wednesday, Aug. 31 and you can experience the "Have Fun with Peter Rabbit™! Rokkosan British Fair"! Take a stroll through the British-style garden and you'll feel like you've stepped right into the world of Peter Rabbit™, or enjoy British and Peter Rabbit-themed dining and shopping.
Plenty of events that are fun for everyone from children to adults will be taking place throughout the summer holiday.
Click here for more details!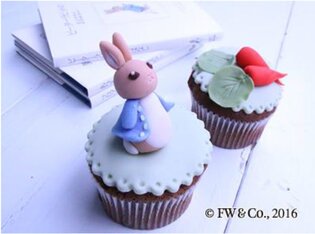 ■ The First Ever Peter Rabbit™ Decorative Cupcake Lesson!
At this lesson, participants can enjoy making cute handmade Peter Rabbit™ sweets. There's no need to bring any ingredients or utensils, and Peter Rabbit™ original boxes are provided for participants to take their creations home in. Once the lesson is finished, why not enjoy the panoramic view while sipping a Peter Rabbit™ Cappuccino (from the menu of the Peter Rabbit™ Official Cafe in Tokyo) or savouring a British petit dessert? This lesson is perfect for parents to enjoy with children, too!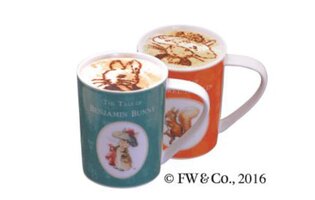 Date: Thursday, Aug. 25
**Time:** 2:00 p.m. to 4:00 p.m.
**Location:** Granite Cafe
**Places Available:** 20
**Teacher:** Ms. Chitose Hata from the Japan Salonaise Association
**Price:** ¥4,000 (includes lesson fee, petit dessert, and drink)
**How to Apply:** Advance reservation required
To make a reservation, call Rokko Garden Terrace on 078‐894‐2281 from 9:30 a.m. to 9:00 p.m. on weekdays and 9:30 a.m. to 10:00 p.m. on weekends and holidays.
■ Meet Peter Rabbit™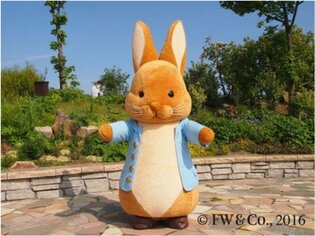 Peter Rabbit™ is making an appearance at the Rokko Garden Terrace. With the beautiful British-style garden in the background, take a photo together with the charming Peter as a lovely reminder of your visit!
Dates:
Saturday, Aug. 20
Sunday, Aug. 21
Saturday, Aug. 27
Sunday, Aug. 28
*There will be an announcement on the homepage if Peter makes an appearance on dates other than those mentioned above.*
**Time:** Peter will appear at various times between 11:00 a.m. to 4:00 p.m.
**Location:** Cottage Garden
**Price:** Free
■ Jemima's Egg Hunt Quiz Rally at the Rokko-Shidare Observatory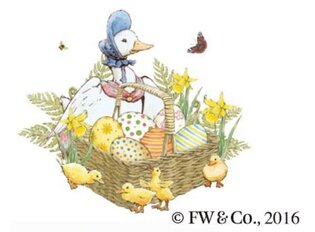 Jemima Puddle-Duck™ has lost her eggs! They're hidden around the Rokko-Shidare Observatory, and each one has a question written on it. Answer all the quiz questions correctly to receive a prize!
Dates: Until Wednesday, Aug. 31
**Price:** Free (Participants are required to pay the Rokko-Shidare Observatory admission fee.)
**Location:**
・Quiz: Rokko-Shidare Observatory
・Quiz Prizes: Little Horti in the Rokko Garden Terrace
■ Play Hide-And-Seek with Peter Rabbit™!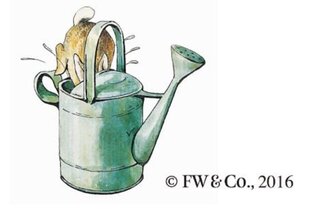 A selection of keywords are hidden in the Rokko Garden Terrace. Collect them all to enter the raffle and be in with a chance of winning an amazing present!
Dates: Until Wednesday, Aug. 31.
**Price:** Free
**Location:** Shops within the Rokko Garden Terrace area
There Are Loads More British-Themed Events to Enjoy Too!
**■ The Celtic Concert**

Enjoy the Celtic tones of the Irish flute and harp with a stunning view of Mt. Rokko behind you.
Date: Sunday, Aug. 21
**Time:** From 3:00 p.m. and from 5:00 p.m.
**Performers:** Duo Hatao & Nami
**Price:** Free
**Please Note:** In the event of bad weather, this concert will be postponed and the new date will be announced on the homepage as soon as it's decided.
■ Take Your Pick from a Huge Variety of Delicious and Cute Items Inspired by Peter Rabbit™ and Great Britain!
○ Limited-Edition Special Menu
Four restaurants in the area will be offering a Peter Rabbit™ and British-themed menu.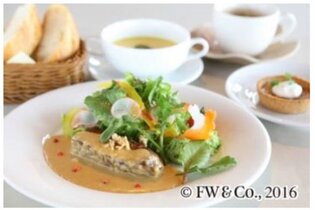 British-Style Steak Lunch from Mr. McGregor's Garden - ¥2,160
This beef loin steak is dressed with flavourful British Stilton cheese. Served with mushy peas and other summer vegetables that could be straight out of Mr. McGregor's vegetable garden, Peter Rabbit™ and friends also make an unexpected appearance. (This dish is available at Granite Cafe.)
○ Rokko Garden Terrace Limited-Edition Original Peter Rabbit™ Merchandise
Peter Rabbit™ Kobe Music Box / Benjamin Bunny™ Kobe Music Box (only 50 of each available)
The Peter Rabbit™ series has joined the Kobe Music Box collection, the Rokko International Musical Box Museum's original brand of music boxes. The museum is in charge of every step of the creation process, from the arrangement of the songs to the manufacture of the music boxes.
**Price:** ¥3,240
**Available at:** Horti, Little Horti, KOBE+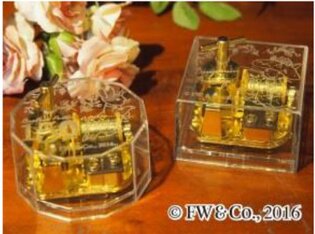 Peter Rabbit™ Carrot Juice (limited quantity available)
Packed with organic carrots, this delicious carrot juice is fit for the finest of rabbits.
**Price:** ¥380
**Available at:** Horti, Little Horti, Rokko Souvenir Shop, KOBE+