Overjoyed? Unnerved? Either way, we've got to admit - Luffy in female form makes for a pretty intriguing sight!
Figure collectors and One Piece fans will likely have heard about Portrait.of.Pirates, a high-quality figure line that uses characters from the series. Prone to birthing other mini lines that branch off from it, the newest one is titled the I.R.O series. Its concept revolves around - you guessed it - genderbent versions of One Piece characters!
Monkey D. Luffy is only the second to receive the I.R.O transformation, and pre-orders for the newly voluptuous protagonist opened July 1 on Premium Bandai!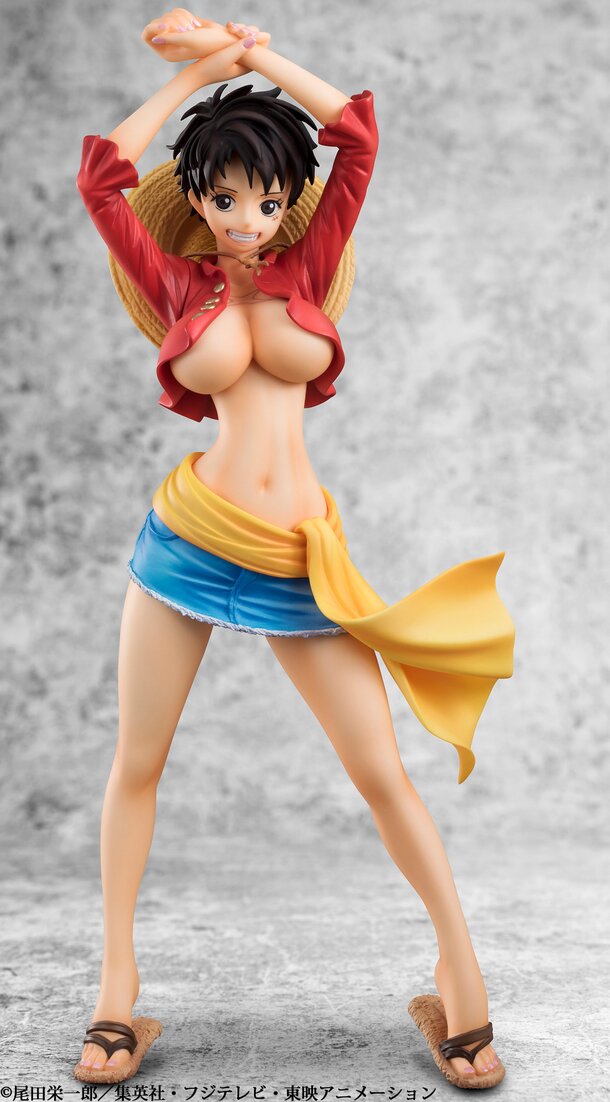 ■ Genderbent Luffy
Pirate-doctor Trafalgar Law was the first to receive the I.R.O transformation, and now "Straw Hat Luffy" follows close behind with a shockingly sexy transformation of his own!
Some trademark traits remain the same, like his energetic demeanor, straw hat, and the scar on his chest. But other aspects are completely different, including the form-fitting jean mini-skirt, new rose-colored nails, curvier proportions, and the overly-ample bosom.
And if that isn't convincing enough, just look at that sweet (if not mischievous) grin!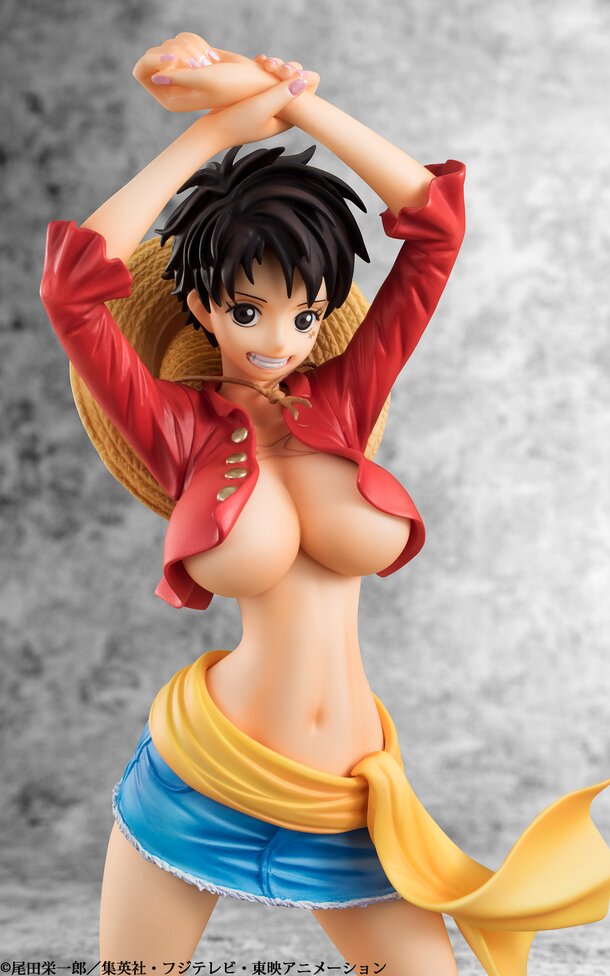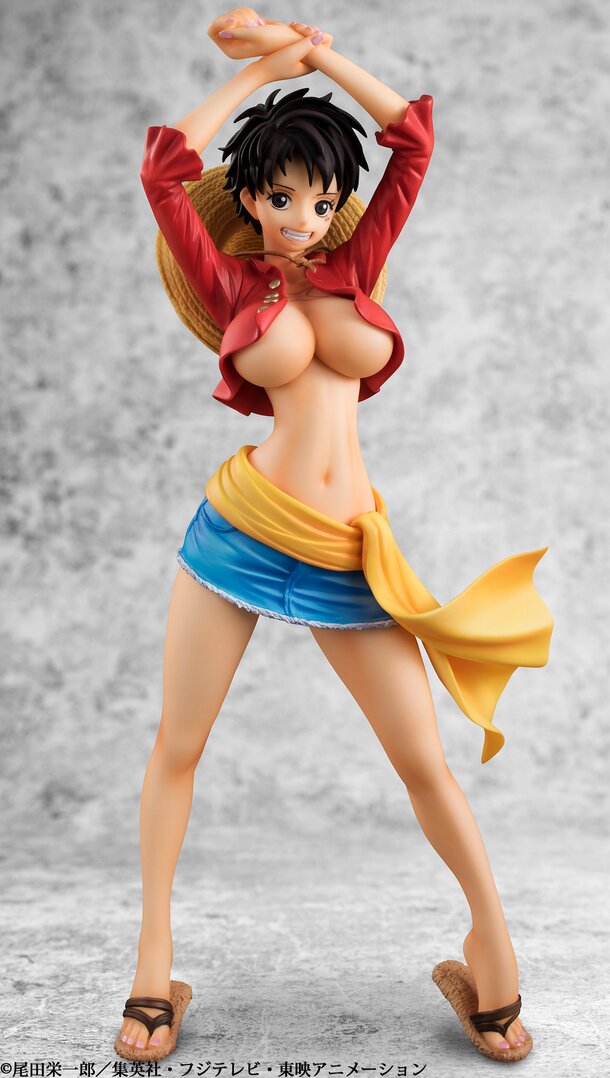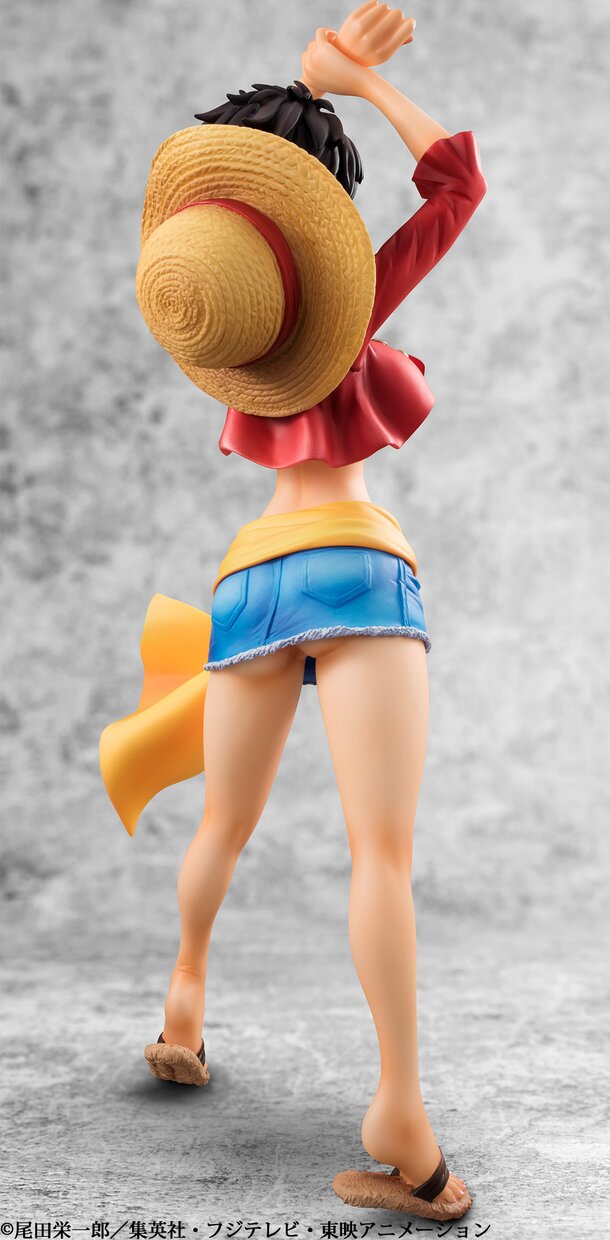 ■ Product Details
Product Title: Portrait.of.Pirates One Piece I.R.O Monkey D. Luffy
Selling Price: 9,990 yen (tax & shipping included / handling excluded)
Target Age: 15 years & up
Specifications: Painted figure w/ stand included
Product Size: 1/8th scale (approx. 210 mm / 21 cm tall)
Product Materials: PVC, ABS, MABS
Production: China
Sales Channels: Premium Bandai and others
Pre-order Start Date: July 1, 2016
Release Month: October 2016
Sales Agency: MegaHouse
© Eiichiro Oda / Shueisha Inc., Fuji TV Network Inc., Toei Animation Co. Ltd.
■ About P.O.P
Produced by MegaHouse, the Portrait.of.Pirates series revolves around One Piece characters and their transformation into high-quality figures with superb coloring and form that perfectly capture their personalities. It primarily consists of 1/8th scale figures and has gained tremendous support and fans worldwide since its beginning in 2004, with over 200 products in the series.
■ About I.R.O
A new subline in the P.O.P series, it's formal name is "Informal Request ONE PIECE." As the first "officially unofficial" One Piece figure line, fans can look forward to more insanely attractive gender-bent versions of all their favorite characters!
■ About One Piece
Written and illustrated by Eiichiro Oda starting in 1997 and serialized in monthly in Weekly Shonen Jump, One Piece is undoubtedly one of the most popular series in the world today. As of February 2015, it has sold over 300 million volumes worldwide. And with its ongoing TV anime series starting in 1999, it celebrated its 15th anniversary in 2014.
■ About Premium Bandai
Premium Bandai is Bandai's official online store where kids and adults alike can enjoy all things Bandai anytime, anywhere! It offers special items that you can't buy anywhere else, and also has an e-mail magazine that will keep you updated on all of the latest information, promotions, and upcoming events.