Well-known for their expertise in scent marketing, ZaaZ inc. has come out a new product - a spray that can instantaneously transform your bath or shower into a luxurious, traditional Japanese hinoki wood bath experience. ZaaZ inc. is collaborating with Tokyo Otaku Mode to bring you a brand new ZaaZ Bath Fragrance scent, with gorgeous new packaging, too!
The fragrance that we're bringing forward is perhaps one which is most representative of Japan: sakura (cherry blossom)! This scent contains all-natural sakura extract from Japan, yielding an elegant, refined fragrance. The bottle's design features an illustration by globally-renowned illustrator and TOM Special Creator, Yoshimi OHTANI. This illustration was featured as the main visual at events around the world, such as SAKURA Exhibition 2013 and MaGnology 2016, and has been rearranged for the ZaaZ Bath Fragrance bottle.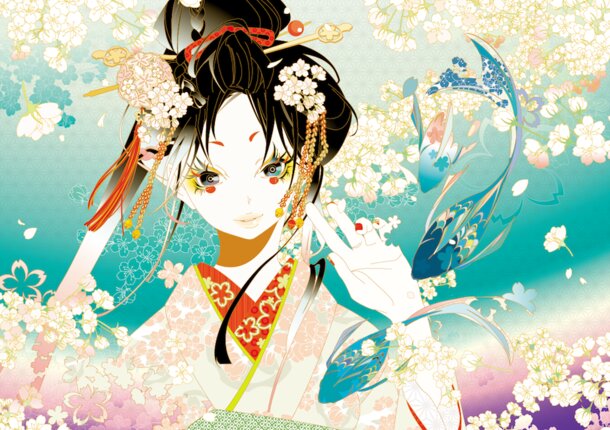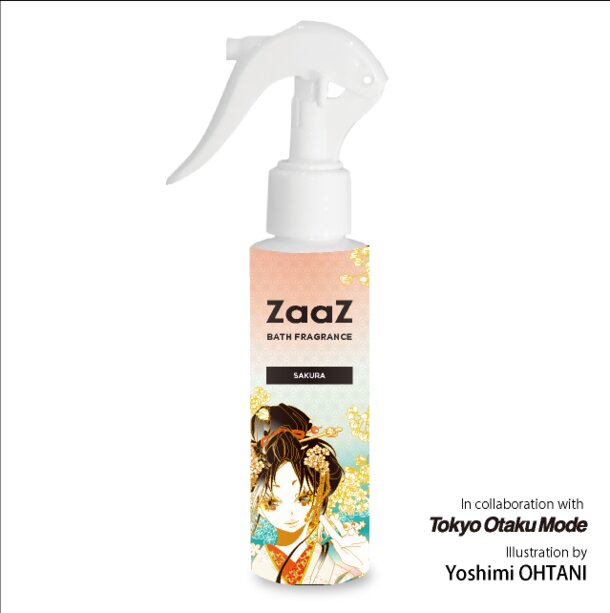 This collaboration bath fragrance is currently available for advance purchase through the Japanese crowdfunding platform, Makuake. If you'd like to be one of the very first to receive a bottle of this lovely sakura bath fragrance, they're available here!
*Products ship in mid-March, 2016.
What is ZaaZ Bath Fragrance?
ZaaZ Bath Fragrance is a spray designed to instantaneously transform your bath or shower into a luxurious, traditional Japanese hinoki wood bath experience. Its soothing fragrance holds the ability to turn your daily bath routine into a refined realm of relaxation. Using all-natural hinoki oil from Japan, with just a few sprays of this originally crafted blend, it will be as if your bathtub has been replaced with a refined hinoki wood bath.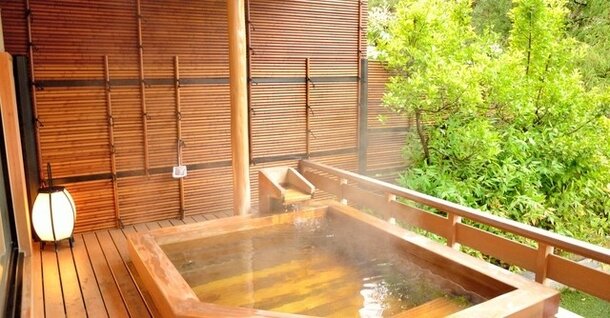 1. Authentic Scents
Each of the elegant, comforting, and distinctly Japanese scents are carefully developed by world-class perfumers to smell just like what their title states.
2. Switch Fragrances Between Baths or Showers
The fragrance lasts for about 30 minutes - approximately the duration of one bath - so that you and your family members can enjoy different fragrances over each bath or shower depending on what you're in the mood for.
3. Safe and Smart Use
The ingredients are guaranteed safe, and each bottle lasts for a lengthy duration of approximately 66 uses (approx. 5 pumps per use).
See below for more details about the project and other links.
To purchase the set of all 4 fragrances (Hinoki, Yuzu, Matcha, Sakura), click here.
For details about this crowdfunding project, click here.
Yoshimi OHTANI
In my pictures, I put stress on "being interesting." I draw illustrations of eye-catching girls in a style that displays the essences of modern cultures, such as the mixing of Japanese and Western style and Goth-Loli. I reinterpret concepts unique to Japan such as "wabi," "sabi," and "kare" in a modern way, and fuse them with the expressions and design of anime and manga (Japanimation) and artistic expression.
I do publications, magazine covers, wall paintings in members-only bars, cover and screen designs for mobile phones, illustrations for consumer games and movies, and so on, regardless of the medium - on paper, in digital or on the web. I am active both in Japan and overseas.