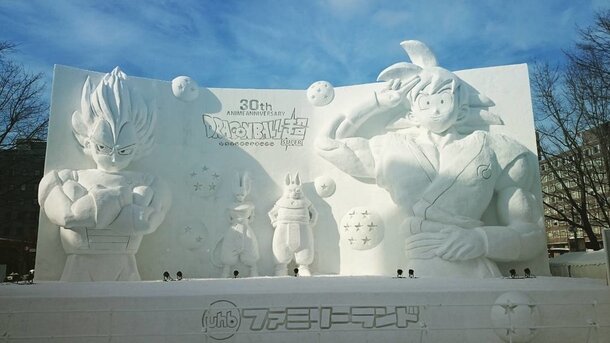 The Snow Festival at Sapporo City in Hokkaido, Japan's northernmost prefecture, is an exciting annual event. Held every February, it features large, exquisite, and professionally constructed snow sculptures--some of which are even built with machines!
Year after year, it's showcased amazing sculptures of anime characters, and this year's festival is no different! Check out some of our favorite characters and series in all-white:
In recent years, the Snow Festival (also known as Yuki Matsuri) has partnered up with our beloved diva, Hatsune Miku!
The 67th Snow Festival will run from Feb 5 to Feb 18 in three spots in Hokkaido: Susukino, Odori, and Tsudome. Are you going to witness the snowy greatness this year?