Momochi and Choco, a married couple, belong to the North American pro gaming team Evil Geniuses. As opportunities for e-sports rise with even the Olympics in sight, what kind of role will these two have in the gaming market?
[Momochi's Profile]
A pro gamer and member of the pro gaming team Evil Geniuses (EG). The official world champion of Ultra Street Fighter IV in 2014, and world champion of Ultra Street Fighter IV at Evo 2015 (among many other championships). Representative director of Shinobism Co., Ltd.
[Choco's Profile]
A pro gamer and member of the pro gaming team EG. Basking in the limelight as the first female pro gamer, she has the nickname "Choco Blanka" because she frequently uses Blanka in Street Fighter IV. Company director of Shinobism Co., Ltd.
The Existence of Top Level Players in the World, and the Noticeably Late Appreciation of the Pro Game in Japan
ーーYou two are currently members of EG, but do you practice or go to training camps with your teammates overseas?
Momochi (M): Most members of EG are Americans. When we go to tournaments in America, we play together at the hotel. Usually, though, there's a problem with distance, so what often happens is our American teammates will practice together, while the two of us practice on our own in Japan.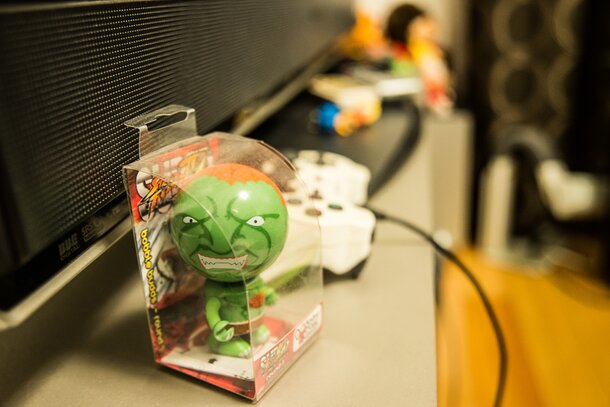 ーー So you don't, for example, practice online?
Choco (C): Doing that while here is kind of...
M: Japan and America are really far apart, so at current communication speeds, it's hard to use when competing with other pro gamers. There are also times when we compete online that American players come all the way to Japan. When you consider that, competing locally is ideal.
ーーSo then, you have to find high-level pro gamers nearby to practice with.
M: Honestly, that's challenging.
ーーAnd for that reason, having Momochi and Choco's guidance at Shinobism is a huge merit for people aiming to be pro gamers.
M: It is. While there are high-level people to practice with who are also rivals at tournaments, people who are strong while also having won tournaments in the same way aren't very common, so that feeling of switching between practice and actually playing is hard. Still, preparing for practice is important for pro gamers.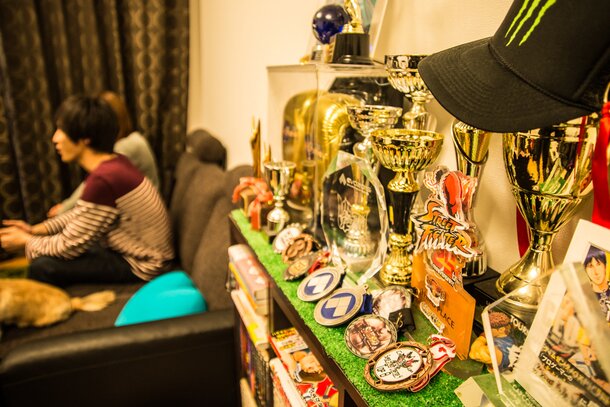 ーーWith more than 55 million competitors estimated worldwide, an opportunity has arrived for e-sports (electronic sports) to become an Olympic event, putting it more in the spotlight than ever before. Meanwhile, on Dec. 16, NHK (a national broadcasting organization in Japan) broadcasted a documentary on the Japanese pro gaming team DetonatioN. However, it received criticism for the one-sidedness of its content. Through this, the lag within Japanese society towards pro gaming can be perceived. There might even be those among the young generation who feel an uneasiness towards it thinking, "What'll happen to pro gamers?"
M: Honestly, I feel uneasy about it, as well. There are still difficult aspects, and while on the one hand I welcome those who feel inspired and come to us with the feeling that being a pro gamer is a wonderful occupation where you game every day, and when you win, you get admiration and prize money, but on the other hand, I also think that gaming every day isn't all fun.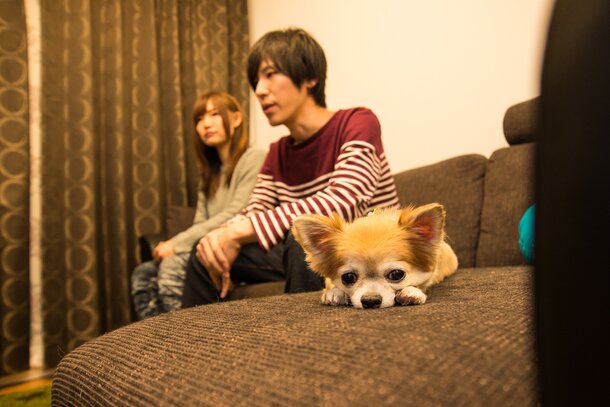 ーーThere are also hardships.
M: Yes. I also know the happiness of winning, the pain of loss, the state of being unrecognized by society, and the uncertainty of the future. What that means is I can teach the youth not just the good side, but the hard aspects, as well.
ーーYou can convey the real points of views of pro gamers.
M: Yes. I think it's a job no one but us can do.
C: I feel like it's vital to improve the understanding of pro gamers within Japan, and to raise the value of e-sports and pro gamers.
Taking a Training Player to Evo This Summer
ーーConsidering the number of competitors, there's only a small handful of top-level pro gamers within the gaming industry. For some, it is a second career, but within the gaming industry, what path is there but being a pro gamer?
M: When we stopped being pro gamers, we frequently talked about what we would do. You can make games by taking part with makers, or organizing or being a staff member at a competition. In America, many of the players who left the forefront manage tournaments.
ーーThat's very similar to sports competitions.
M: It is. Judging by current players, and by old legends managing tournaments, it's something you can have confidence in. I think that work will continue being something we could do.
C: Also, at Shinobism, we're currently recruiting young people under 20, and what we're thinking about doing is training those we select as team members. First we'll train them for a year, and it's not one of those things where once the training period is over, it'll immediately be "Where can you find employment," or "what pro team should you be recommended for."
ーーIncidentally, how many people are you recruiting?
C: We don't know how many people will apply, but I think we'll narrow it down to three people in the end.
M: Of course, the more there are, the more proof it is that what we're trying to do is supported, so that would be great. We'll have the honor of choosing in the end, but we won't decide based on how strong you are, so to anyone interested, please apply.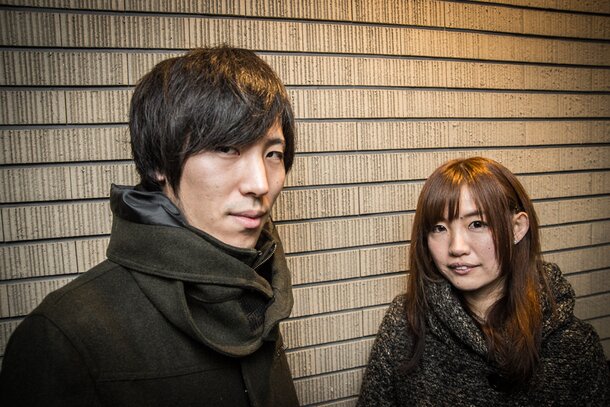 ーーThere's this idea that for fighting games, a strong intellect is required like of that for chess or shogi. Is there a reason you're restricting this to people 20 years old and younger?
M: The top players right now are aging.
ーーCertainly. Daigo Umehara, known as "The Beast," is in his 30s.
M: Yes. I'll be turning 30 this year, and the average age of the top players is exceeding 30, and there are few young players. I'm selfishly happy to have been in the forefront after 10 years, but in terms of the industry, it's by no means a good trend. I think it's healthier and more natural for a new generation to come forward and defeat us. For that to happen, rather than waiting, we want to find and bring them up and create a good flow.
C: We want to give birth to the star player who will bear the next generation of fighting games.
M: There aren't many opportunities for young kids nowadays to get interested in fighting games in the first place, and there are those in elementary and middle school who don't know Street Fighter. When we were kids, you noticed Street Fighter II when you came into contact with it. It was the age when Street Fighter, Kings of Fighters, and Virtua Fighter were in arcades. Nowadays, though, there are also arcades without fighting games. Smartphone games are popular, and circumstances where you enjoy games at home or games of other genres are increasing, and fewer people play fighting games. That's why I want to show younger people the charm of fighting games, and why we established the age limit of 20 and younger.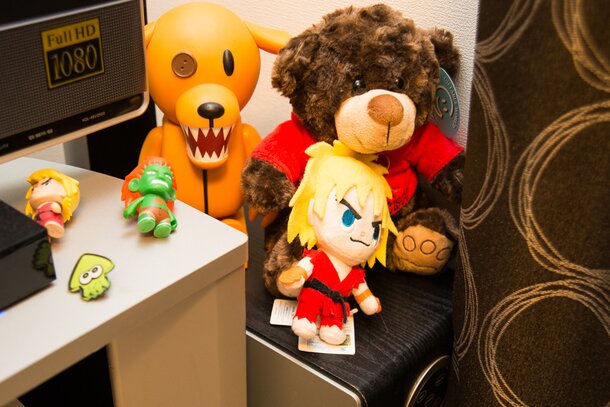 ーーLast but not least, please tell me something you're excited about as an individual, and an objective for the company.
M: I have to put more into this year than any other year in my life, I think. That's obviously not just about gaming practice and seeing what results I can get. I also have to train young people and get used to the new Street Fighter V. We also have to do better than ever before as a married couple. In addition to setting aside results as a player, new challenges will be starting at Shinobism. Every year I say that this year it's win or lose, but this year, it's really and truly a critical year. A day will eventually come when those we've trained will be playing around the world, so to all of you pro gamers around the world, please look forward to that day.
C: My career as a pro gamer within fighting games just began with IV, so I have no experience with do-overs. Neither does Blanka. I'm both nervous and hopeful, but I want to challenge myself and see what kind of results I can get in V. As for the company, I want to try my best with the training. It's been decided that among the trainees, one will be brought along to this year's Evo.
ーーTaking a pupil. That's a new challenge, isn't it?
M: When we enter a tournament, I'm not only thinking about myself. If I have to say it, I'm also interested in the results of my wife, Choco. I'm basically obsessed with my own victory or defeat. Someone I've coached appearing in this situation will be the first time I've experienced something like this in my life. I'm half-anxious, half-excited.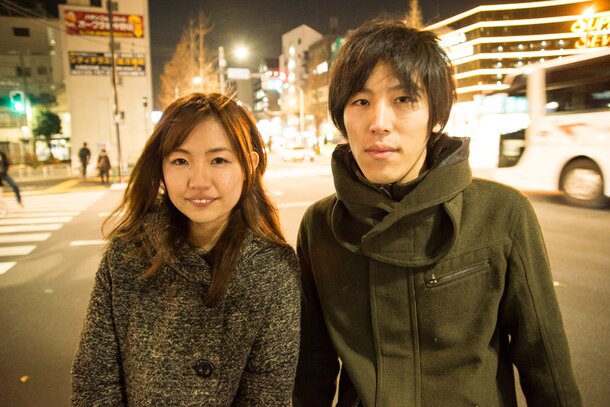 [Requirements for Shinobism Training Member Recruitment]
・Healthy boy/girl age 20 or younger who can commute to the Tokyo Metropolitan area at least once a week
・Someone of strong will aiming to battle and win on a global stage through fighting games
・Someone who can use SNS and correctly share information
・Someone who can appear in internet broadcasts and videos
This is a Tokyo Otaku Mode original article written by Kohji Sakurai and translated by Jennifer S. with photos by Soh Takemori.