Today's main feature…!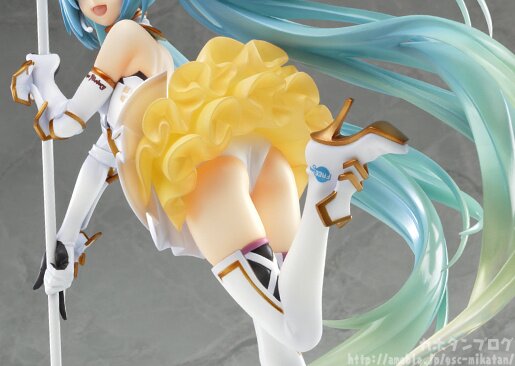 Today I'm going to be taking a look at…
**Racing Miku 2015 Ver. ☆**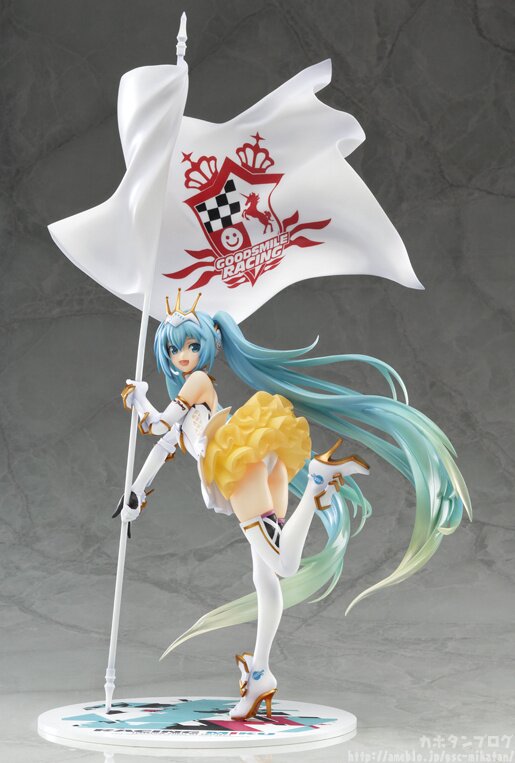 The 2015 design of Racing Miku, the official character of the Hatsune Miku GT Project, is being made into a 1/8th scale figure!
The figure's design is based on Taiki's illustration of Racing Miku as a 'Princess Knight', and has faithfully preserved all the details of the original illustration. The intricate outfit and dynamic pose all come together to create a cheerful Racing Miku that is sure to add new charm to any fan's collection!
The knightly princess and songstress of the racing circuit has been sculpted as a 1/8th scale figure! Racing Miku in her 2015 outfit! ♥︎
Those beautiful, long twintails give the figure a lovely dynamic feeling!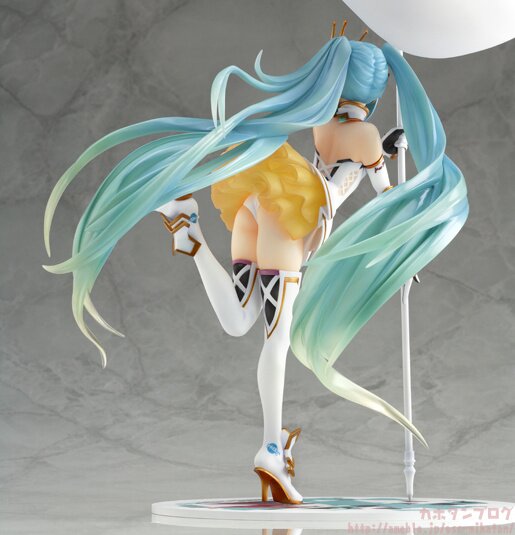 △ The also make use of semi-transparent parts giving a kind of glowing effect!
The pose she is in really shows off her thighs along with a little peek at her bottom! Her healthy looking body really cute, but also has a certain level of sexy to it as well! But perhaps my favourite thing about the figure is this lovely, youthful smile on her face!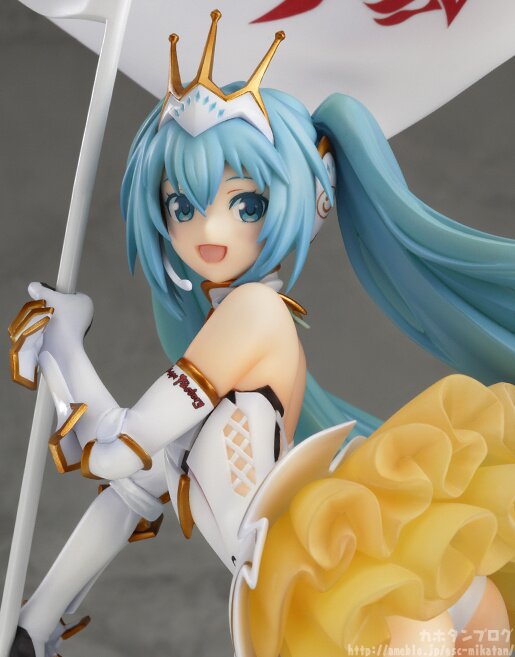 △ Not only is her back revealed, the side also has a netted pattern! ★
The unique design of her gloves that look more like gauntlets has been faithfully added to the figure, and the frilly tutu has been captured so nicely!
It's one of those figures that really captures the difference in textures between different parts of the figure effectively! ε=(。・д・。)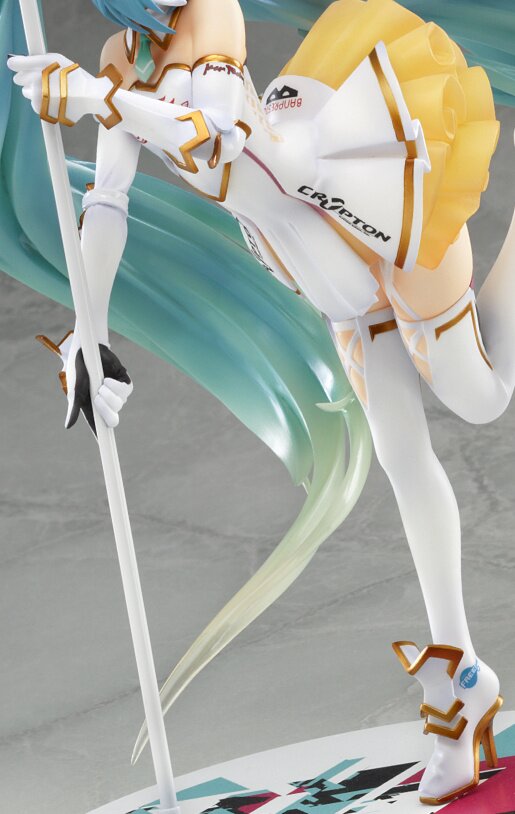 △ The creases on the gloves and boots let you imagine the
soft feeling of the skin on the other side! ( ☆Д☆) カッ!!
Grab this Racing Miku and have her cheer you on through anything!
**Racing Miku: 2015 Ver.**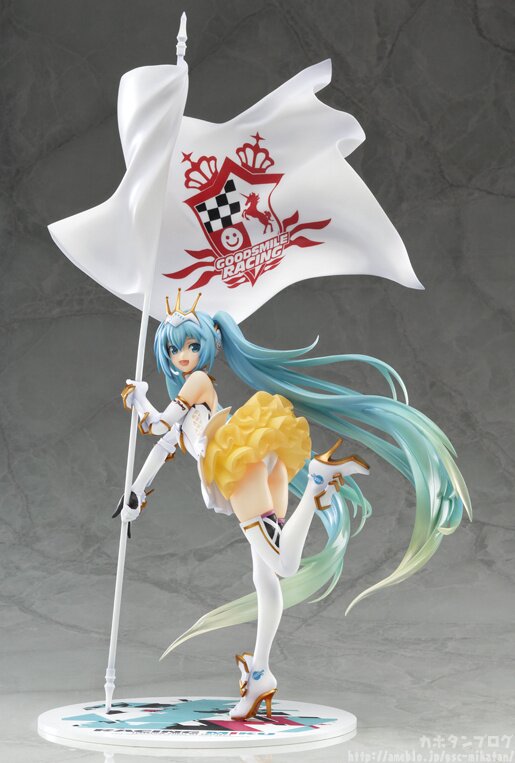 Product page!
©タイキ / Crypton Future Media, INC. www.piapro.net. directed by コヤマシゲト
©UTA☆PRI-R PROJECT