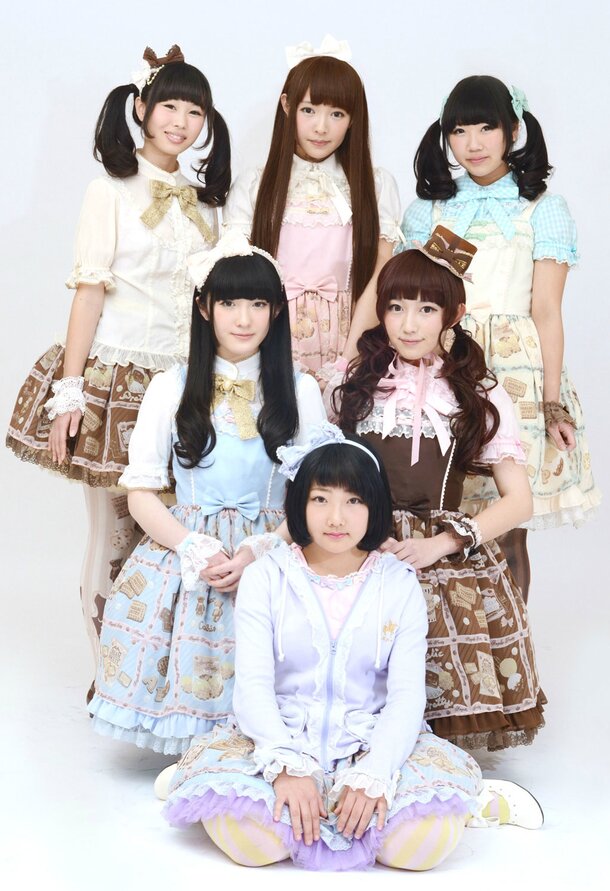 meltia is a lolita idol group from Harajuku that sings and dances while wearing lolia outfits.
It has been half a year since their debut in October 2014, and little by little they are catching on overseas. Every time they upload a live video to YouTube there is a flood of comments in all kinds of languages, and finally "odottemita" videos by overseas lolita girls have been released.
meltia is steadily gaining traction overseas


meltia is a six-member girl group who formed and debuted at the end of October 2014. (They originally had seven members, but dropped to six when member Emiri Suzuki graduated from the group.)
The group has received countless comments from overseas for the subtitled live video of their debut song "Fairies and the Magical Symphony," which knocks on the door of a fantastical world.
meltia "Fairies and the Magical Symphony" Live @Harajuku 2014.12.20

Their cute outfits and fantastical worlds have crossed borders, seemingly tickling the otome hearts of girls overseas who love Japan's kawaii culture and inviting comments like "They're super cute!" and "It was like they embodied all my dreams" and "I can't wait for the next video!"
There is also a clean idol makeup video for overseas girls by member Melo Shirayuki that is gaining popularity.
meltia Melo Shirayuki's Clean Idol Makeup

Although the group itself still isn't well known, they have already spawned "odottemita" (try to dance) videos by girls overseas who love lolita fashion.
Dance Cover: Meltia's "Fairies and the Magical Symphony"

Though the group is based in Harajuku, they perform energetically in other locations like Akihabara and release original, new music.
Though their fans seem to still be few in Japan, they may get swept up in a whirlwind of attention from overseas.
They will hold their fifth free performance at Harajuku Strobe Cafe on Saturday, May 30.
Event Details
meltia Fifth Performance
Date: May 30 (Sat.)
Time: Open - 13:00 | Start - 13:30 (tentative)
Admission: Free! (500 yen drink voucher required)
Venue: Harajuku Strobe Cafe (Deartech Building 1F, 1-20-13 Jingu-mae, Shibuya)
Source: KAI-YOU
Source article written by keisuke_r