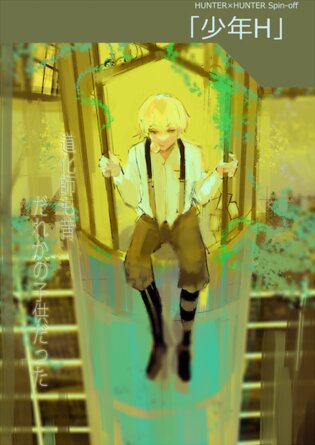 On April 1 (Wed), April Fools' Day, Sui Ishida, the author of the manga Tokyo Ghoul, announced on Twitter that he is working on a draft of a side story on Hisoka, a popular character appearing in Yoshihiro Togashi's manga, Hunter x Hunter. He posted two illustrations, gathering instant attention.
The color illustrations had "Hunter x Hunter Spin-off Shonen H" and "Even the transmuter used to be somebody's child" written on them, and the story itself is a memoir depicting Hisoka's childhood.
"Although the official announcement hasn't been made yet, I made some drafts… It's a side story on Hisoka from Hunter x Hunter. I'm working on both this and Tokyo Ghoul with all my might, so please don't be too hard on me."
pic.twitter.com/Esu7vVip3Z
Sui Ishida (@sotonami) March 31, 2015
The fans became super excited at the news of this unprecedented collaboration announced early in the morning, but by the evening it was exposed to be no more than an April Fools' Day prank! It was so credible, many people fell for it.
We're happy even if it's a lie! Hisoka goes through "Water Divination"!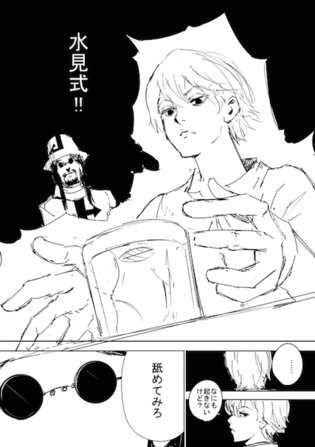 Hisoka is a dangerous character with strong fighting skills coupled with a perversion to haphazardly kill the weak.
The illustrations posted also show young Hisoka trying "Water Divination," a method appearing in the manga that is used to determine one's type of "Nen"!
The master (?) in the background wearing sunglasses looks pretty suspicious...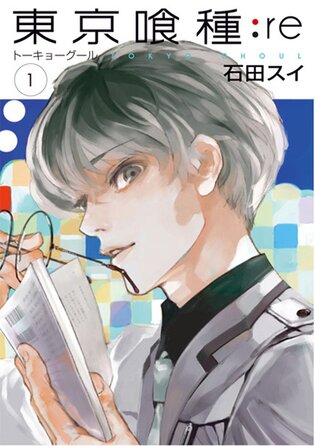 The second season of the Tokyo Ghoul anime titled Tokyo Ghoul √A has just finished broadcasting, and it's so popular they are even planning a stage adaptation.
At present, a new series titled Tokyo Ghoul:re is being serialized in Weekly Young Jump.
As Hunter x Hunter has been on hiatus for a long time, we miss it so much we wish Sui Ishida would really serialize this spin-off.
© Sui Ishida / Shueisha Inc.
Source: KAI-YOU
Source article written by Kodak Kawaguchi