A new challenger has appeared in the upcoming 2D fighting game Dengeki Bunko Fighting Climax. Kirito from the popular light novel and anime Sword Art Online was recently announced as being a playable character. The trailer, which shows off some of his moves, can be viewed here.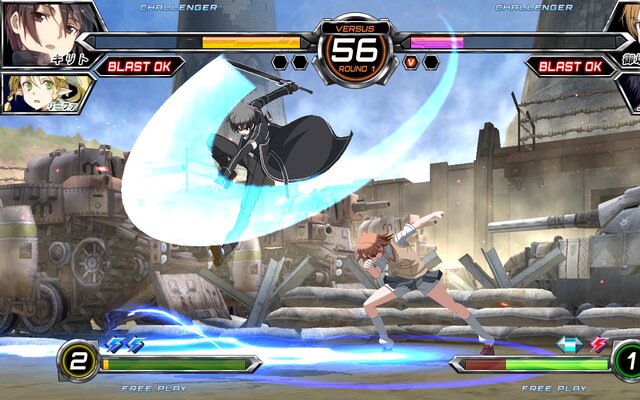 The SAO hero's addition to the roster complements the already revealed Asuna from the same series. Other fan favorites in the game include Mikoto Misaka from A Certain Scientific Railgun, Shizuo Heiwajima from Durarara!!, and Kirino from Oreimo. Kirino's special move is picking up her opponent with the claw of a UFO catcher game!
Dengeki Bunko Fighting Climax, developed by Sega, was announced in Fall 2013 and is set to be released in Japanese arcades next month, March 2014. No official date has been set for release on home consoles. Are you excited for this game?
© Sega
© 2014 Kadokawa, ASCII Media Works Inc.
Illustrations: abec, Noizi Ito, Hiro Kanzaki, Twinkle, Kiyotaka Haimura, Hima, Suzuhito Yasuda
This is a Tokyo Otaku Mode original article written by Dasuken Revolver.