Akihabara is probably a place that is synonymous with "otaku city" for most everyone. However, Ikebukuro is also quite the otaku city. Case in point, an Attack on Titan exhibit was recently held on the viewing platform of the Ikebukuro Sunshine skyscraper. Also, in walking distance around this area are many anime goods shops including Animate, and there is an especially high abundance of content for female otaku.
Now, a new area for otaku has opened in Ikebukuro: the restaurant Cafe & Bar Characro. However, this isn't your run-of-the-mill cafe and bar. The concept of this restaurant is "fusing the real world with the world of anime." In other words, those who go to Characro will be able to enjoy leaping headlong into the world of an anime, so to speak.
The restaurant's first collaboration at the time of opening is with Tiger & Bunny. This restaurant opened at the perfect time, giving fans who are eagerly awaiting the release of the new movie Tiger & Bunny: The Rising on Feb. 8, 2014 a place to enjoy the series and bide their anticipation in the meantime! For Tiger & Bunny fans, there is no better place to be than at Characro!
Check out the atmosphere of Characro through our picture introduction below.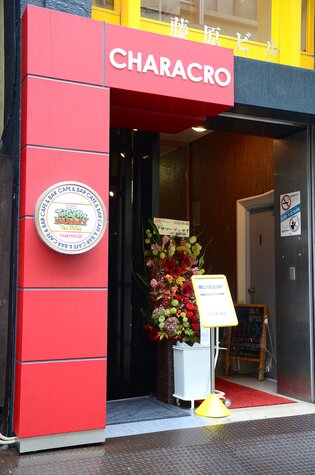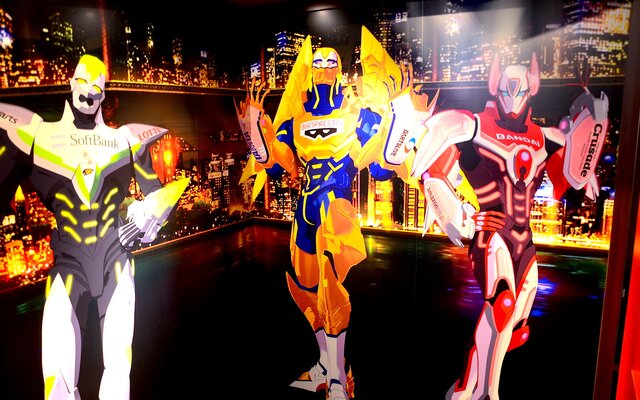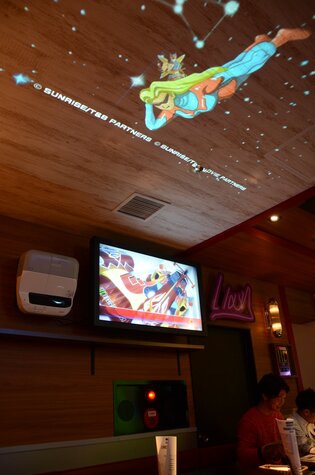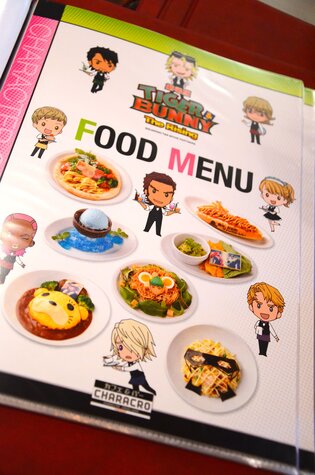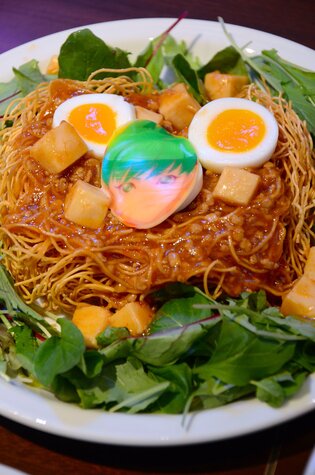 Characro is full of a wide variety of highlights for visitors to enjoy. Original videos were constantly playing on the monitors set up around the restaurant and on the big screen. By ordering specific items, visitors can receive a coin which they can then use to vote for their favorite hero in a hero ranking that changes theme every two weeks. There is also a special room that only those who order from a special menu are allowed to enter. Inside this room, visitors can enjoy playing a 3D action game in which they use their hands and feet to fight alongside Tiger and Bunny!
Those who would like to know even more about this unique restaurant, make sure to visit the official site (available in Japanese only). Their ever-changing food items and collaborations are sure to make your otaku heart skip a beat!
© Sunrise Inc. / T&B Movie Partners
© Sunrise Inc. / T&B Partners
This is a Tokyo Otaku Mode original article.