Sonico at her cutest!
This figure is honestly way better than I thought it would be! She's wonderfully sculpted, the shading is done excellently with great colour choices (despite the way she looks so yellow in some photos, she's not that way in person at all! The skin shading is a nice pink), and the base is simple, but cute.
I love Sonico! Especially in those adorable twin tails.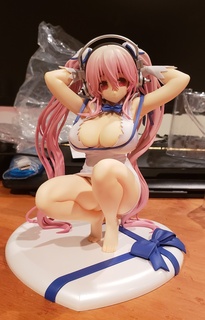 Delete Review
Are you sure you want to permanently delete this Review?