Three product lines from the popular series The Promised Neverland start pre-orders today!
Tokyo Otaku Mode Inc. (incorporated in Delaware, U.S.; representative: Tomohide Kamei; CEO: Naomitsu Kodaka; herein referred to as TOM) will open pre-orders for three product lines from The Promised Neverland starting today, July 4th, at 10:00 A.M. (JST).
The Promised Neverland is a popular series with a second season slated to air in 2020. Today, TOM will be opening pre-orders for three product lines that represent the highly suspenseful world of the series.
T-shirts (3 types)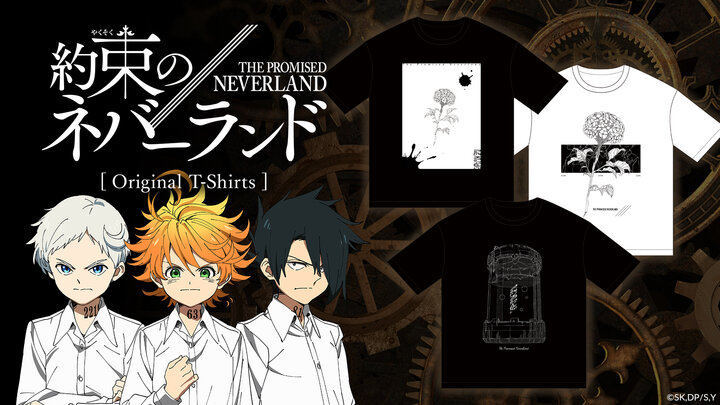 These t-shirts come in three different monochrome, sharp designs - a vampiric Vida flower, a shipping capsule, and children. Each of the visuals holds an important meaning, is symbolic of the series, or features the protagonists themselves. The design is easy to wear out and about, making these t-shirts a perfect part of your everyday wardrobe.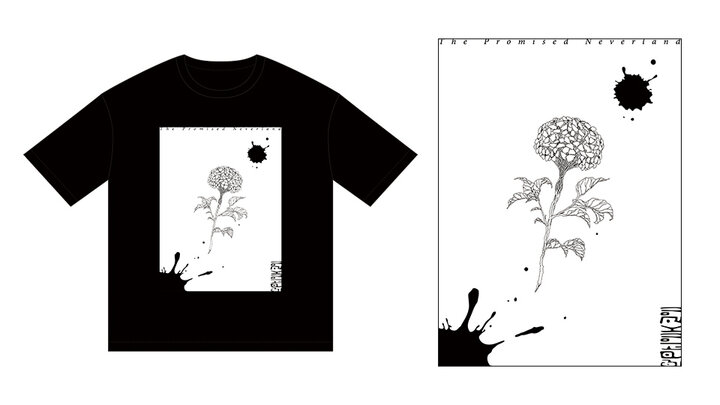 Flower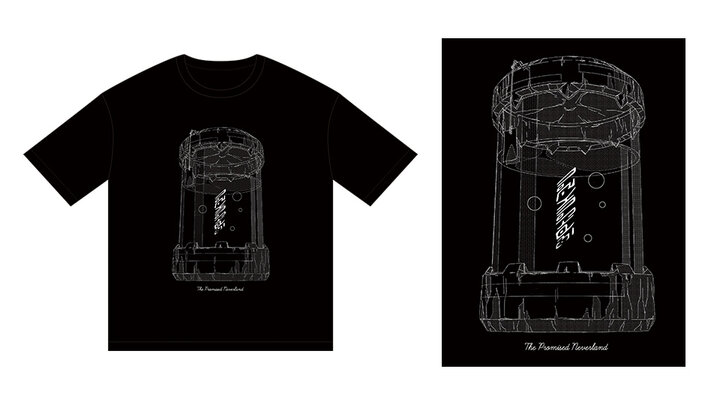 Capsule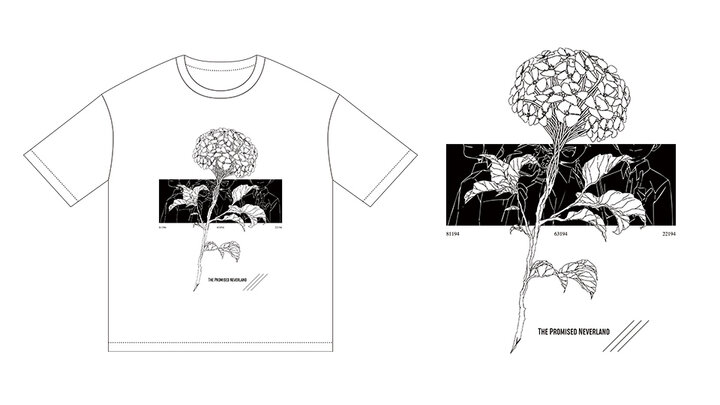 Children

Acrylic Charms (3 types)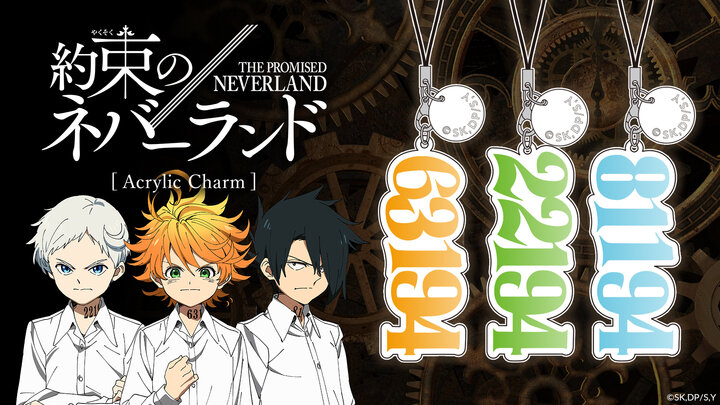 The identification numbers of the 3 protagonists, Emma, Norman, and Ray, have become charms. The numbers are printed on acrylic and fans of the series should know which number belongs to whom with just one look!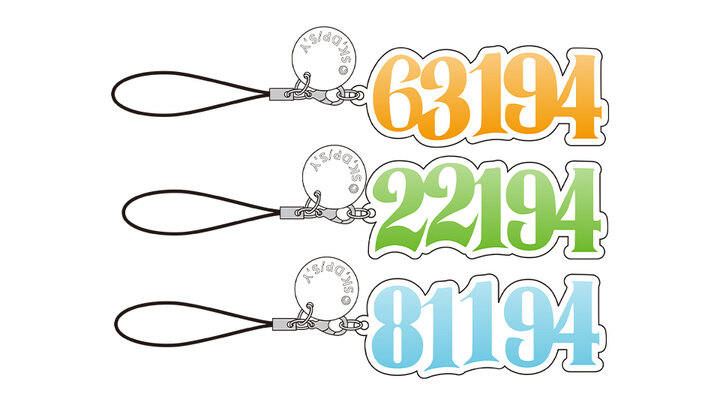 Slip-on Sneakers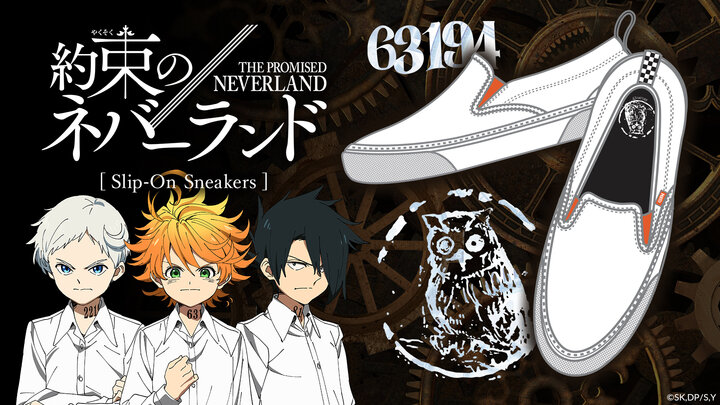 These are slip-on sneakers based on the protagonist, Emma.
They are made with a white base to match the uniforms at Grace Field House and accented with orange tags in her image color. The basic, simple design will match perfectly with many casual styles.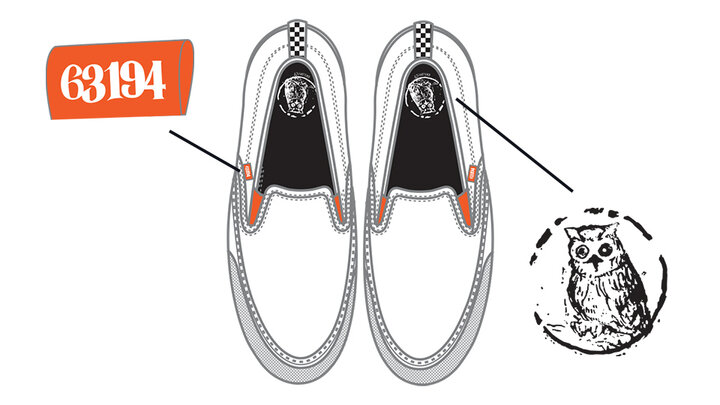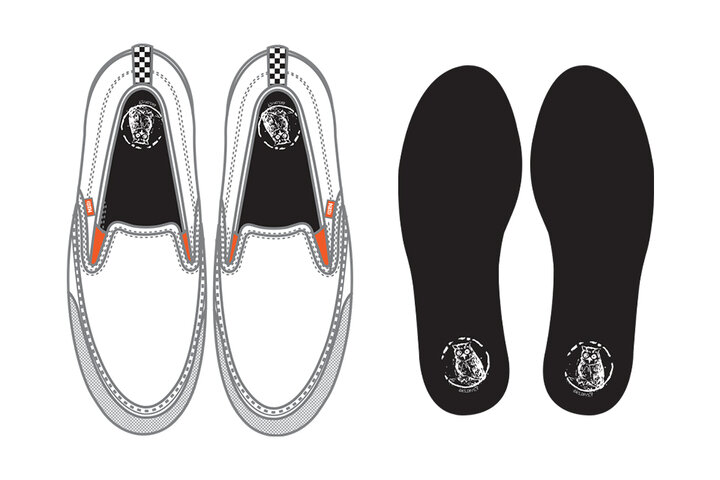 But the design isn't these sneakers' only good point. We put effort into choosing the best sole to make them easy to wear and comfortable to walk in. Enjoy walking lightheartedly in them every day, just like Emma!
[Product Details]
T-shirts
Price: 3,000 JPY (tax excl.)
Variations: Flower/Capsule/Children
Sizes:
・L: 73 cm (28.7 in) long, 61 cm (24 in) wide, 25 cm (9.8 in) sleeve length, 58 cm (22.8 in) shoulder width
・XL: 77 cm (30.3 in) long, 64 cm (25.2 in) wide, 27 cm (10.6 in) sleeve length, 61 cm (24 in) shoulder width
Materials: 100% cotton
Acrylic Charm
Price: 1,000 JPY (tax excl.)
Variations: Emma (63194)/Norman (22194)/Ray (81194)
Size: Approx. 80 mm x 30 mm (3.15 in x 1.2 in) - Acrylic part
Materials: Acrylic
Slip-on Sneakers
Price: 7,800 JPY (tax excl.)
Materials: Canvas, rubber
Manufacturing Method: Vulcanized
Insole: Cup-in sole
Sizes: 23, 24, 25, 26, 27, 28, and 28.5 cm (a total of 7 sizes)
【Pre-order Period】
July 4th to 11:59 P.M. (JST) on August 21, 2019
[Expected Shipping Period]
T-shirts and Acrylic Charms
Late October 2019
Slip-on Sneakers
Late December 2019
【Project Page】
T-shirts
https://otakumode.com/projects/neverland-tshirts
Acrylic Charms
https://otakumode.com/projects/neverland-acrylic-charm
Slip-on Sneakers
https://otakumode.com/projects/neverland-slipon
【About The Promised Neverland】
The woman they love is not their mother. They live together, but are not siblings. This is Grace Field House, a small orphanage.
Emma, Norman, and Ray have spent their days there peaceful and happy. But one day, their everyday life is shattered by a sudden revelation…
What misfortune is waiting for them?
Official site
https://neverland-anime.com/
©KAIU SHIRAI,POSUKA DEMIZU/SHUEISHA,THE PROMISED NEVERLAND COMMITTEE