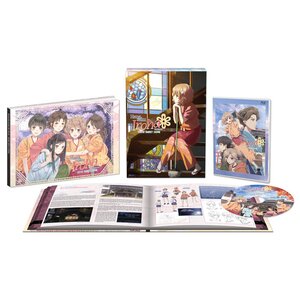 About Me
Kishida Mel

Illustrator / Japan

Besides acting, which I did since senior high school under the Nagoya theatrical troupe, I was also active as an illustrator, making covers for practical books and such.

After the troupe's breakup, I shifted to illustrating, making my pro debut in 2004. From then on, I made illustrations for light novels and also single-shot illustrations. I was responsible for character design in "Atelier Rorona: The Alchemist of Arland," a PS3 game released in 2009.

I was appointed as character original planner for "Sound of the Sky," an anime series that aired in January 2010.
Profile
Creator Name

Kishida Mel

Genre

Illustration

Gender

Male

Date of Birth

Sept. 3, 1983
Experience
Novels
"Gakusei Shoujo" (Hikaru Sugii, Dengeki Bunko)"Anna Smudge" series (MAC, Media Factory)"Paracelsus no Musume" series (Yu Godai, MF Bunko)"Heaven's Memo Pad" series (Hikaru Sugii, Dengeki Bunko)"Shinigamihime no Saikon" (Meiya Onogami, B's-LOG Bunko)"Karaburu World" (Saeko Kazuki, Gagaga Bunko)"Taiyou de Taifuu" (Hamubane, Square Enix Novels)"Michihate no Mukou no Hikari" (Asuka Akizuki, Regalo series)"Diet Punch" series (Hiroko Reijo, Poplar Publishing)
Character Design
PlayStation3 game "Atelier Rorona: The Alchemist of Arland" (Gust)PlayStation3 game "Atelier Totori: The Adventurer Arland" (Gust)PlayStation3 game "Atelier Meruru: The Apprentice of Arland" (Gust)TV anime "Sound of the Sky" (character original plan)TV anime "Hanasaku Iroha" (character original plan)TV anime "Heaven's Memo Pad" (character original plan)Anime "RDG Red Data Girl" (character original plan)
Other
TV anime "Natsu no Arashi! Akinai-chuu" end card illustration for Ep. 3TV anime "Dusk Maiden of Amnesia" preview illustration for Ep. 10Comic Market 82 catalog cover illustration
TV Appearance
MAG Net (Jan. 7 and May 4, 2012, NHK)