Kero-chan Has Arrived! Pre-orders For the Cardcaptor Sakura - Clear Card Arc - 3D Kero-chan Mug Start December 12!
Tokyo Otaku Mode Inc. (incorporated in Delaware, U.S.; representative: Tomohide Kamei; CEO: Naomitsu Kodaka; herein referred to as TOM) announces the launch of the Cardcaptor Sakura - Clear Card Arc - 3D Kero-chan mug. Pre-orders will begin at 10:00 AM JST on December 12th.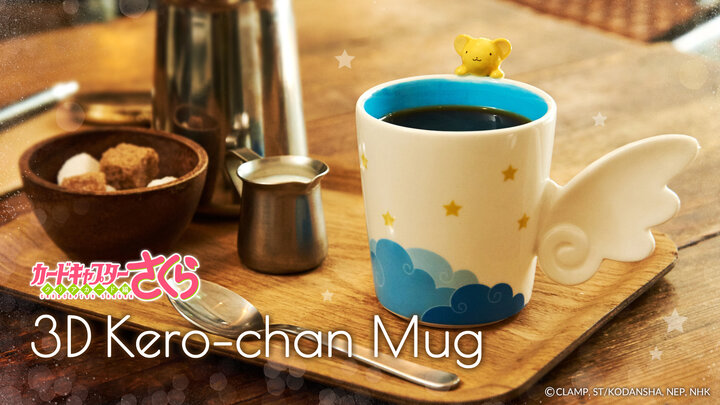 The mug is blue and white and has a 3D Kero-chan, the partner of the main character Sakura, hanging off of one side and peeking in. The handle is designed after the wing motif that appears throughout the series, making the cup even cuter.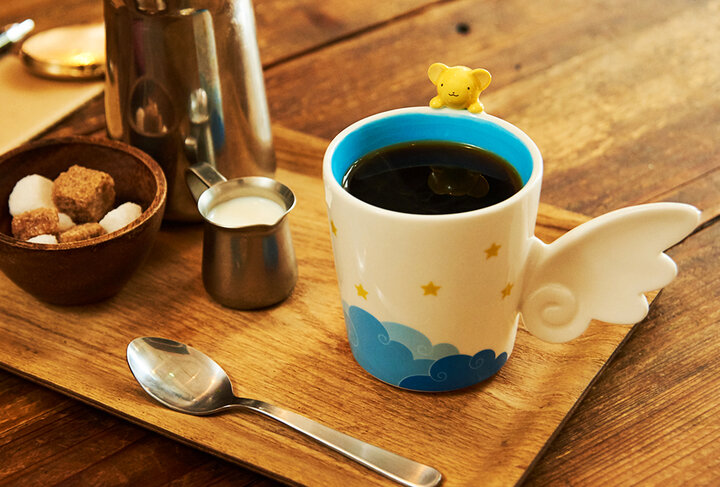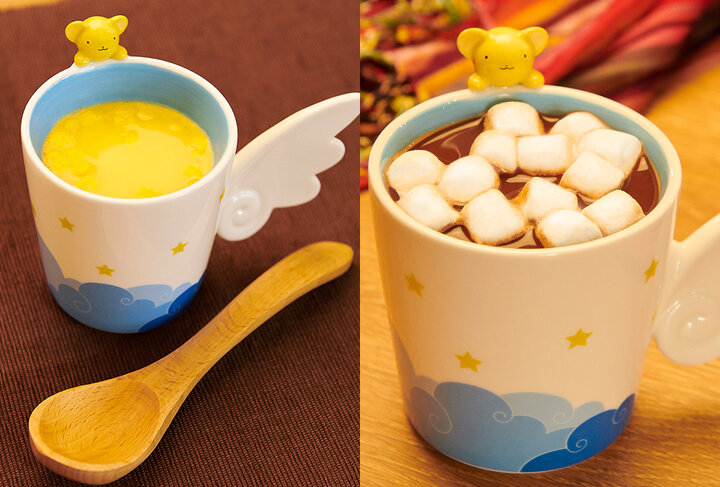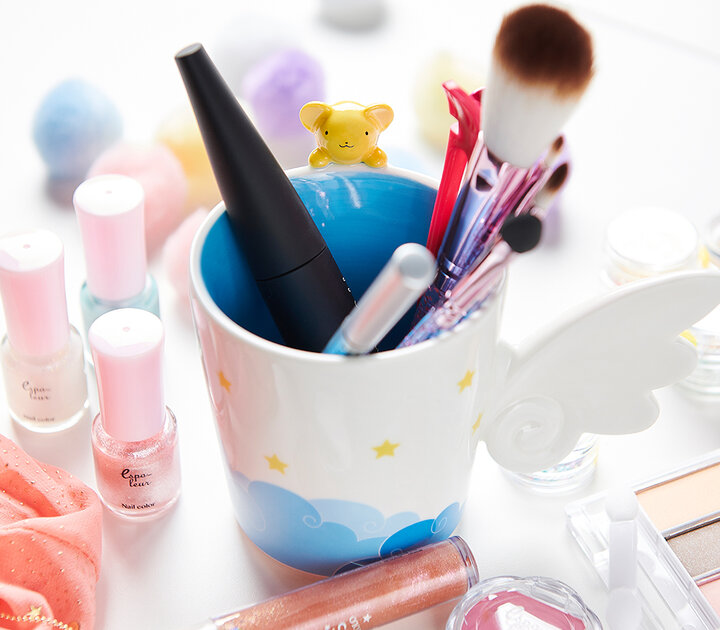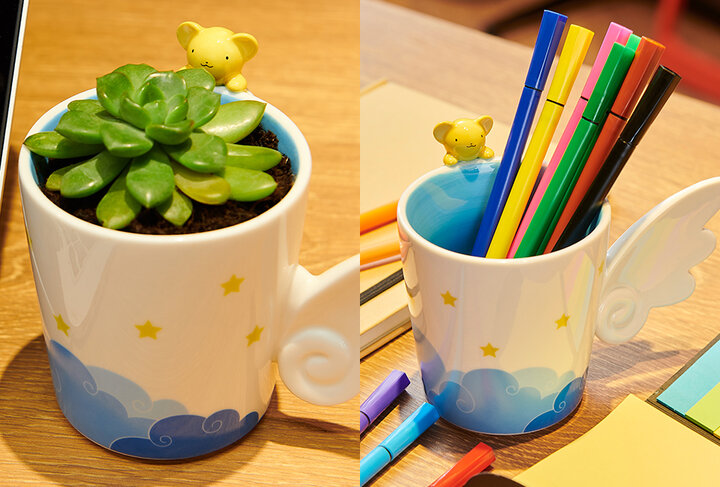 This mug can also be used for other purposes, such as a small planter or a holder for items like makeup brushes. Depending on the user's imagination, this mug can be used like magic in a variety of ways.
Taking a look at Kero-chan innocently peeking into the cup will make you feel relaxed. Please bring Kero-chan, an adorable guardian being, into your daily life.
[Product Details]
Price: 1,980 yen (excl. tax)
Size: 3.15 in diameter x 3.9 in height (80 mm x 100 mm)
Weight: 180 g
Materials: Porcelain
[Order Period]
10:00 AM JST December 12, 2018 to 11:59 PM JST on January 31, 2019
[Estimated Shipping Period]
Late February 2019
[Product Page]
https://otakumode.com/projects/3d-kero-chan-mug
[About Cardcaptor Sakura - Clear Card -]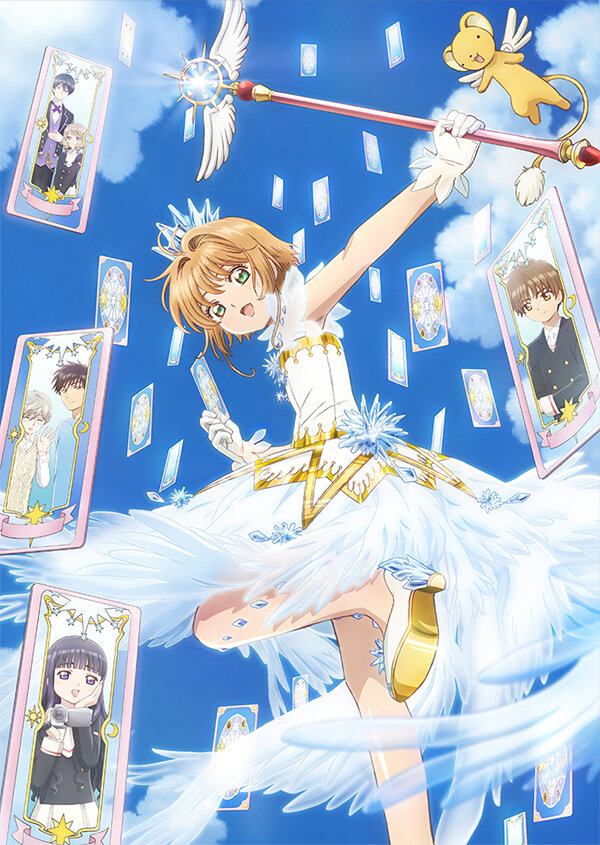 Sakura, after gathering the Clow Cards and stopping them from bringing misfortune onto the world, changed them to her own cards using her own power. Now it's April, with the cherry blossoms in full bloom, and she's a first-year middle school student.
There, she meets Syaoran again after his return from Hong Kong. Though they delight in being able to go to school together, Sakura discovers one night that the cards she gathered have changed...!
Throughout the town of Tomoeda, mysterious things keep occurring. Led by the key that she obtained in a dream, Sakura once more begins to gather the cards.
Among all of this chaos, a new girl transfers to her class…
[Staff]
Original work: CLAMP
Director: Morio Asaka
Series Editor and Screenwriter: Nanase Ohkawa
Costume and Card Designer: Mokona
Character Designer: Kunihiko Hamada
Music Director: Masafumi Mima
Music: Takayuki Negishi
Animation Production: Madhouse
[Cast]
Sakura Kinomoto: Sakura Tange
Keroberos: Aya Hisakawa
Tomoyo Daidouji: Junko Iwao
Syaoran Li: Motoko Kumai
Akiho Shinomoto: Minori Suzuki
Yuna D. Kaito: Natsuki Hanae
Fujitaka Kinomoto: Hideyuki Tanaka
Touya Kinomoto: Tomokazu Seki
Yukito Tsukishiro/Yue: Megumi Ogata
Eriol Hiiragizawa: Nozomu Sasaki
Kaho Mizuki: Emi Shinohara
Spinel Sun: Yumi Touma
Nakuru Akizuki/Ruby Moon: Ryouka Yuzuki
Takashi Yamazaki: Issei Miyazaki
Chiharu Mihara: Miwa Matsumoto
Naoko Yanagisawa: Emi Motoi
Cardcaptor Sakura Official Site: http://ccsakura-official.com
©CLAMP, ST/KODANSHA, NEP, NHK